24V 25W Lamp Assy 2456U104F3 2456U105F4 2456U105F3 2456U104F4 for Kobelco SK100 SK120 SK130 SK200 SK210 SK220 SK250 SK300
Part #
2456U104F3, 2456U105F4, 2456U105F3, 2456U104F4
·Direct replacement ensures a precise fit.
·Made from premium-quality materials for durability.
·The
Cab Lamps
is manufactured to meet expectations for fit, form, and function.
·Please ensure this product will fit your vehicle by checking the photos or the part number with your old item before buying.
50000+ Parts
in Stock

30 Days
Money Back

2-7 Days
Fast Delivery

100% Secure
Payment
SUPPORT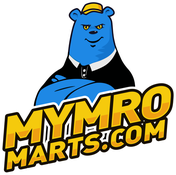 Shipping Policy
We ship fast so you can get on the road that much faster. Check out our Shipping Policy for more details.
Return&Exchange
We're only happy if you're happy. If you're not entirely satisfied with your order, you may be entitled to a refund. Check out our Return & Exchange for more details.
24V 25W Lamp Assy 2456U104F3 2456U105F4 2456U105F3 2456U104F4 for Kobelco SK100 SK120 SK130 SK200 SK210 SK220 SK250 SK300
Part Number:
2456U104F3, 2456U105F4, 2456U105F3, 2456U104F4
Applications:
Kobelco
Excavator:
ED180, K905LC, SK100, SK115DZ, SK120, SK120LC, SK130, SK130LC, SK150LC, SK160LC, SK200, SK200LC, SK210, SK210LC, SK220, SK220LC, SK250, SK250LC, SK250NLC, SK270LC, SK300, SK300-2, SK300LC, SK300LC-2, SK330, SK330LC, SK400, SK400LC
1 Set Lamp Contain:
2 pcs left lights, 2 pcs right lights.
More Information

| | |
| --- | --- |
| Part NO. | 2456U104F3, 2456U105F4, 2456U105F3, 2456U104F4 |
| Application | ED180 K905LC SK100 SK115DZ SK120 SK120LC SK130 SK130LC SK150LC SK160LC SK200 SK200LC SK210 SK210LC SK220 SK220LC SK250 SK250LC SK250NLC SK270LC SK300 SK300-2 SK300LC SK300LC-2 SK330 SK330LC SK400 SK400LC |