A/C Compressor 8113625 8142555 for Volvo Truck FH12 FH16 FL12 NH12
Part #
8113625,8142555, 81425555,8119625,ACC-555, ACC5552.76070,ACP 396,ACP396,WG1835699,38409,035270,86831,813012,8FK351119271,8FK351119771,11297,32073,32073G,331604,
A/C Compressor 8113625 8142555 for Volvo Truck FH12 FH16 FL12 NH12.
In addition to A/C Compressor 8113625 8142555, you can also buy other models or other parts of Excavators, Forklift, Aerial Work Platforms AWP and so on.
50000+ Parts
in Stock

30 Days
Money Back

2-7 Days
Fast Delivery

100% Secure
Payment
SUPPORT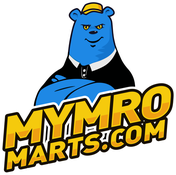 Shipping Policy
We ship fast so you can get on the road that much faster. Check out our Shipping Policy for more details.
Return&Exchange
We're only happy if you're happy. If you're not entirely satisfied with your order, you may be entitled to a refund. Check out our Return & Exchange for more details.
SD7H15 A/C Compressor 8113625 8142555 for Volvo Truck FH12 FH16 FL12 NH12
Type:
A/C Compressor, Air Conditioner Compressor, Air Conditioning Compressor
Replace Part Number:
8113625,8142555, 81425555,8119625,ACC-555, ACC5552.76070,ACP 396,ACP396,WG1835699,
38409,035270,86831,813012,8FK351119271,8FK351119771,11297,32073,32073G,331604,
380029,89410,92020047,93020047, ACP396000P,ACP396000S,SB297S,TSP0155303,VLAK026,
VLK0263936309534,7834,8600150,5096844

Specification:
Compressor Family: SD7H15
Belt Pulley (diameter):136 mm
Oil Fill Quantity:175 ml
Weight:8.5 kg
Number of grooves:8
Voltage:24 V
Application:
Fit for Volvo Truck:FH12,FH12J,FH16,FH16J,FL12,NH12
See Details:
Model                  Type        Years   CCMKW HP
VOLVO FH 12   FH 12/340 08/1993 - 250 340
VOLVO FH 12   FH 12/340 08/1993 - 250 340
VOLVO FH 12   FH 12/340 08/1993 - 250 340
VOLVO FH 12   FH 12/340 08/1993 - 250 340
VOLVO FH 12   FH 12/340 08/1993 - 250 340
VOLVO FH 12   FH 12/340 08/1993 - 250 340
VOLVO FH 12   FH 12/340 08/1993 - 250 340
VOLVO FH 12   FH 12/340 01/1995 - 250 340
VOLVO FH 12   FH 12/340 08/1993 - 250 340
VOLVO FH 12   FH 12/340 08/1993 - 250 340
VOLVO FH 12   FH 12/340 08/1993 - 250 340
VOLVO FH 12   FH 12/380 08/1993 - 279 379
VOLVO FH 12   FH 12/380 08/1993 - 279 379
VOLVO FH 12   FH 12/380 08/1993 - 279 379
VOLVO FH 12   FH 12/380 08/1993 - 279 379
VOLVO FH 12   FH 12/380 08/1993 - 279 379
VOLVO FH 12   FH 12/380 08/1993 - 279 379
VOLVO FH 12   FH 12/380 08/1993 - 279 379
VOLVO FH 12   FH 12/380 01/1995 - 279 379
VOLVO FH 12   FH 12/380 08/1993 - 279 379
VOLVO FH 12   FH 12/380 08/1993 - 279 379
VOLVO FH 12   FH 12/380 03/1998 - 09/2003 279 379
VOLVO FH 12   FH 12/380 03/1998 - 09/2003 279 379
VOLVO FH 12   FH 12/380 12/2001 - 08/2006 279 379
VOLVO FH 12   FH 12/380 03/1998 - 09/2003 279 380
VOLVO FH 12   FH 12/380 08/1993 - 279 379
VOLVO FH 12   FH 12/420 08/1993 - 309 420
VOLVO FH 12   FH 12/420 08/1993 - 309 420
VOLVO FH 12   FH 12/420 08/1993 - 309 420
VOLVO FH 12   FH 12/420 08/1993 - 309 420
VOLVO FH 12   FH 12/420 08/1993 - 309 420
VOLVO FH 12   FH 12/420 08/1993 - 309 420
VOLVO FH 12   FH 12/420 08/1993 - 309 420
VOLVO FH 12   FH 12/420 01/1995 - 309 420
VOLVO FH 12   FH 12/420 08/1993 - 309 420
VOLVO FH 12   FH 12/420 08/1993 - 309 420
VOLVO FH 12   FH 12/420 10/2003 - 08/2006 309 420
VOLVO FH 12   FH 12/420 10/2003 - 08/2006 309 420
VOLVO FH 12   FH 12/420 08/1993 - 309 420
VOLVO FH 12   FH 16/520 08/1993 - 12/2002 382 520
VOLVO FH 16   FH 16/470 08/1993 - 12/1999 346 470
VOLVO FH 16   FH 16/470 08/1993 - 12/1999 346 470
VOLVO FH 16   FH 16/470 08/1993 - 12/1999 346 470
VOLVO FH 16   FH 16/470 08/1993 - 12/1999 346 470
VOLVO FH 16   FH 16/470 08/1993 - 12/1999 346 470
VOLVO FH 16   FH 16/520 08/1993 - 12/2002 382 520
VOLVO FH 16   FH 16/520 08/1993 - 12/2002 382 520
VOLVO FH 16   FH 16/520 08/1993 - 12/2002 382 520
VOLVO FH 16   FH 16/520 08/1993 - 12/2002 382 520
VOLVO FH 16   FH 16/520 08/1993 - 12/2002 382 520
VOLVO FH 16   FH 16/520 01/1995 - 382 520
VOLVO FH 16   FH 16/520 08/1993 - 12/2002 382 520
VOLVO FL 12   FL 12/380 09/1995 - 09/1998 279 379
VOLVO FL 12   FL 12/380 09/1995 - 09/1998 279 379
VOLVO FL 12   FL 12/380 09/1995 - 09/1998 279 379
VOLVO FL 12   FL 12/380 09/1995 - 09/1998 279 379
VOLVO FL 12   FL 12/380 09/1995 - 09/1998 279 379
VOLVO FL 12   FL 12/380 09/1995 - 09/1998 279 379
VOLVO FL 12   FL 12/420 09/1995 - 09/1998 309 420
VOLVO FL 12   FL 12/420 09/1995 - 09/1998 309 420
VOLVO FL 12   FL 12/420 09/1995 - 09/1998 309 420
VOLVO FL 12   FL 12/420 09/1995 - 09/1998 309 420
VOLVO FL 12   FL 12/420 09/1995 - 09/1998 309 420
VOLVO FL 12   FL 12/420 09/1995 - 09/1998 309 420
VOLVO FL 12   FL 12H/380 09/1995 - 09/1998 279 379
VOLVO FL 12   FL 12H/380 09/1995 - 09/1998 279 379
VOLVO FL 12   FL 12H/380 09/1995 - 09/1998 279 379
VOLVO FL 12   FL 12H/420 09/1995 - 09/1998 309 420
VOLVO FL 12   FL 12H/420 09/1995 - 09/1998 309 420
VOLVO FL 12   FL 12H/420 09/1995 - 09/1998 309 420
VOLVO NH 12  NH 12/340 05/1999 - 250 340
VOLVO NH 12  NH 12/340 10/2003 - 12/2006 250 340
VOLVO NH 12  NH 12/380 05/1999 - 279 379
VOLVO NH 12  NH 12/380 05/1999 - 279 379
VOLVO NH 12  NH 12/380 05/1999 - 279 379
VOLVO NH 12  NH 12/380 05/1999 - 279 379
VOLVO NH 12  NH 12/380 10/2003 - 12/2006 279 379
VOLVO NH 12  NH 12/380 05/1998 - 09/2003 279 379
VOLVO NH 12  NH 12/380 01/1998 - 09/2003 279 379
VOLVO NH 12  NH 12/420 05/1999 - 309 420
VOLVO NH 12  NH 12/420 05/1999 - 309 420
VOLVO NH 12  NH 12/420 05/1999 - 309 420
VOLVO NH 12  NH 12/420 05/1999 - 09/2003 309 420
VOLVO NH 12  NH 12/420 05/1999 - 09/2003 309 420
VOLVO NH 12  NH 12/420 05/1999 - 09/2003 309 420
VOLVO NH 12  NH 12/460 05/1999 - 338 460
VOLVO NH 12  NH 12/460 05/1999 - 338 460
VOLVO NH 12  NH 12/460 01/2004 - 12/2006 338 460
More Information

| | |
| --- | --- |
| Part NO. | 8113625,8142555, 81425555,8119625,ACC-555, ACC5552.76070,ACP 396,ACP396,WG1835699,38409,035270,86831,813012,8FK351119271,8FK351119771,11297,32073,32073G,331604, |
| Application | FH12 FH12J FH16 FH16J FL12 NH12 |