Bearing Cup JD9021 for John Deere 2704 2854 8130 8230 8570 8960 8310R 8400R 8R230 8R340 9400T 9520RX 9620R 9620RX
·Engineered and tested to ensure reliability.
·The
Transmission Parts
is manufactured to meet expectations for fit, form, and function.
·Please ensure this product will fit your vehicle by checking the photos or the part number with your old item before buying.
50000+ Parts
in Stock

30 Days
Money Back

2-7 Days
Fast Delivery

100% Secure
Payment
SUPPORT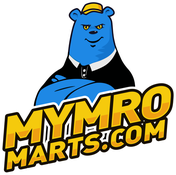 Shipping Policy
We ship fast so you can get on the road that much faster. Check out our Shipping Policy for more details.
Return&Exchange
We're only happy if you're happy. If you're not entirely satisfied with your order, you may be entitled to a refund. Check out our Return & Exchange for more details.
Bearing Cup JD9021 for John Deere 2704 2854 8130 8230 8570 8960 8310R 8400R 8R230 8R340 9400T 9520RX 9620R 9620RX
Part Number:
JD9021
Applications:
Fit for the following models:
John Deere Grain Cart: 1210
John Deere Mixer: 127, 135, 152
John Deere Scraper: 1312C, 1412E, 1510C, 1510DC, 1512C, 1512E, 1612DE, 1810C, 1810DC, 1810E, 1812C, 1812DC, 1814C, 1814DC, 1814E, 2010DE, 2014DE, 2112C, 2112DC, 2112E, 2412DE, 860B, 862, 862B
John Deere Air Drill: 1870, 1890, 1895, N550, N560, N560F, P576
John Deere Applicator: 2510H
John Deere Tractor: 2704, 2854, 2904, 3120, 3204, 8130, 8230, 8330, 8430, 8530, 8560, 8570, 8760, 8770, 8850, 8870, 8960, 8970, 8225R, 8235R, 8245R, 8260R, 8270R, 8285R, 8295R, 8310R, 8320R, 8335R, 8345R, 8360R, 8370R, 8400R, 8955AR01, 8955AR02, 8955AR03, 8R230, 8R-2304, 8R250, 8R-2704, 8R280, 8R-3004, 8R310, 8R340, 8R370, 8R410, 9300T, 9400T, 9420R, 9420RX, 9470R, 9470RX, 9520R, 9520RX, 9570R, 9570RX, 9620R, 9620RX, 9RX, DZ121598, DZ121599, DZ121600, QSX15
John Deere Dozer: 450H, 450J, 450K, 550H, 550J, 550K, 650H, 650J, 650K
Motor Grader: 620G, 620GP, 622G, 622GP, 670B, 670C, 670CH, 670D, 670G, 670GP, 672B, 672CH, 672D, 672G, 672GP, 770B, 770BH, 770C, 770CH, 770D, 770G, 770GP, 772B, 772BH, 772CH, 772D, 772G, 772GP, 870D, 870G, 870GP, 872D, 872G, 872GP
John Deere Crawler Loader: 605C, 605K, 944K
John Deere Harvester: 6610, 6650, 6710, 6750, 6810, 6850, 6910, 6950, 7180, 7200, 7250, 7280, 7300, 7350, 7380, 7400, 7450, 7480, 7500, 7550, 7580, 7700, 7750, 7780, 7800, 7850, 7950, 7980, QSK19, QSX15
John Deere Combine: S430, S440
More Information

| | |
| --- | --- |
| Part NO. | JD9021 |
| Application | 1312C 1412E 1510C 1510DC 1512C 1512E 1612DE 1810C 1810DC 1810E 1812C 1812DC 1814C 1814DC 1814E 2010DE 2014DE 2112C 2112DC 2112E 2412DE 860B 862 862B 2704 2854 2904 3120 3204 8130 8230 8330 8430 8530 8560 8570 8760 |