Bearing Cup JD9152 for John Deere 2854 8120 8130 8220 8230 8320 8330 8420 8430 8520 8530 655 655B 755 755A 755B 855
·Engineered and tested to ensure reliability.
·The
Transmission Parts
is manufactured to meet expectations for fit, form, and function.
·Please ensure this product will fit your vehicle by checking the photos or the part number with your old item before buying.
50000+ Parts
in Stock

30 Days
Money Back

2-7 Days
Fast Delivery

100% Secure
Payment
SUPPORT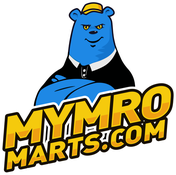 Shipping Policy
We ship fast so you can get on the road that much faster. Check out our Shipping Policy for more details.
Return&Exchange
We're only happy if you're happy. If you're not entirely satisfied with your order, you may be entitled to a refund. Check out our Return & Exchange for more details.
Bearing Cup JD9152 for John Deere 2854 8120 8130 8220 8230 8320 8330 8420 8430 8520 8530 655 655B 755 755A 755B 855
Part Number:
JD9152
Applications:
Fit for the following Models:
John Deere Tractor: 2854, 8120, 8130, 8220, 8225R, 8230, 8235R, 8245R, 8260R, 8270R, 8285R, 8295R, 8310R, 8320, 8320R, 8330, 8335R, 8345R, 8360R, 8370R, 8400R, 8420, 8430, 8520, 8530
John Deere Skidder: 460D, 540G, 548G, 560D, 640, 640D, 640G, 640G-II, 640G-III, 640H, 648D, 648G, 648G-II, 648G-III, 648H, 648HTJ, 648L, 648L-II, 660D, 740, 740A, 740G, 748G, 748G-II, 748G-III, 748H, 748HTJ, 748L, 748L-II, 768L-II, 848G, 848H, 848HTJ, 848L, 848L-II, 948L, 948L-II
John Deere Bull Dozer: 750, 750B, 750C, 750C-II, 850, 850B, 850C, 850C-II
John Deere Crawler Loader: 655, 655B, 755, 755A, 755B, 855
More Information

| | |
| --- | --- |
| Part NO. | JD9152 |
| Application | 2854 8120 8130 8220 8225R 8230 8235R 8245R 8260R 8270R 8285R 8295R 8310R 8320 8320R 8330 8335R 8345R 8360R 8370R 8400R 8420 8430 8520 8530 460D 540G 548G 560D 640 640D 640G 640G-II 640G-III 640H 648D 648G 648G-II |