Fuel Transfer Pump 1W-1695 for Caterpillar CAT Excavator 215 225 235 330 229 350 E240 Engine 3304 3306
Part #
1W-1695,1W1695,CA1w1695,1W-1698,1W1698
Fuel Transfer Pump 1W-1695 for Caterpillar CAT Excavator 215 225 235 330 229 350 E240 Engine 3304 3306.
In addition to fuel pump 1W-1695, you can also buy other models or other parts of Excavators, Forklift, and Aerial Work Platforms AWP on our website.
50000+ Parts
in Stock

30 Days
Money Back

2-7 Days
Fast Delivery

100% Secure
Payment
SUPPORT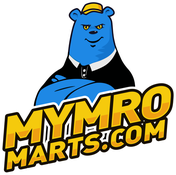 Shipping Policy
We ship fast so you can get on the road that much faster. Check out our Shipping Policy for more details.
Return&Exchange
We're only happy if you're happy. If you're not entirely satisfied with your order, you may be entitled to a refund. Check out our Return & Exchange for more details.
Fuel Transfer Pump 1W-1695 for Caterpillar CAT Excavator 215 225 235 330 229 350 E240 Engine 3304 3306
Part Number:
1W-1695,1W1695,CA1w1695
Details:
235 EXCAVATOR 64R01258-UP (MACHINE) POWERED BY 3306 ENGINE 1W-1695 PUMP GP-FUEL TRANSFER
235 EXCAVATOR 83X00444-UP (MACHINE) POWERED BY 3306 ENGINE 1W-1695 PUMP GP-FUEL TRANSFER
D5B TRACTOR / DIRECT DRIVE / 21Y00558-UP (MACHINE) POWERED BY 3306 ENGINE 1W-1695 PUMP GP-FUEL TRANSFER
950B WHEEL LOADER 63R00001-06053 (MACHINE) POWERED BY 3304 ENGINE 1W-1695 PUMP GP-FUEL TRANSFER
973 TRACK LOADER / HIGH DRIVE / 66G00001-UP (MACHINE) POWERED BY 3306 ENGINE 1W-1695 PUMP GP-FUEL TRANSFER
215 EXCAVATOR 95Z00001-UP (MACHINE) POWERED BY 3304 ENGINE 1W-1695 PUMP GP-FUEL TRANSFER
225 EXCAVATOR 76U03765-UP (MACHINE) POWERED BY 3304 ENGINE 1W-1695 PUMP GP-FUEL TRANSFER
3306 TRUCK ENGINE (FODEN) 63Z00897-UP 1W-1695 PUMP GP-FUEL TRANSFER
215B EXCAVATOR 9YB00001-UP (MACHINE) POWERED BY 3304 ENGINE 1W-1695 PUMP GP-FUEL TRANSFER
215B SA EXCAVATOR 4FC00001-UP (MACHINE) POWERED BY 3304 ENGINE 1W-1695 PUMP GP-FUEL TRANSFER
D5H & D5H LGP TRACTOR / POWER SHIFT / 1DD00001-03999 (MACHINE) POWERED BY 3304 ENGINE 1W-1695 PUMP GP-FUEL TRANSFER
D5H & D5H LGP TRACTORS / DIRECT DRIVE / 7NC00001-03999 (MACHINE) POWERED BY 3304 ENGINE 1W-1695 PUMP GP-FUEL TRANSFER
D6H & D6H LGP TRACTORS / POWER SHIFT / 2TG00001-03999 (MACHINE) POWERED BY 3306 ENGINE 1W-1695 PUMP GP-FUEL TRANSFER
235B EXCAVATOR 4ED00001-UP (MACHINE) POWERED BY 3306 ENGINE 1W-1695 PUMP GP-FUEL TRANSFER
3306B Truck Engine 5KD00001-UP 1W-1695 PUMP GP-FUEL TRANSFER
G936 WHEEL LOADER 4ND00001-UP (MACHINE) POWERED BY 3304 ENGINE 1W-1695 PUMP GP-FUEL TRANSFER
D6H TRACTOR / DIRECT DRIVE / 1FJ00001-03999 (MACHINE) POWERED BY 3306 ENGINE 1W-1695 PUMP GP-FUEL TRANSFER
950E WHEEL LOADER 63R06054-UP (MACHINE) POWERED BY 3304 ENGINE 1W-1695 PUMP GP-FUEL TRANSFER
CB-534 VIBRATORY COMPACTOR 2EG00001-UP (MACHINE) 1W-1695 PUMP GP
CS-643, CP-643, CS-653, CP-653 VIBRATORY COMPACTOR 7FD00001-UP (MACHINE) POWERED BY 3304 ENGINE 1W-1695 PUMP GP-FUEL TRANSFER
120G MOTOR GRADER 11W01019-01250 (MACHINE) POWERED BY 3304 ENGINE 1W-1695 PUMP GP-FUEL TRANSFER
130G MOTOR GRADER 12W00696-01081 (MACHINE) POWERED BY 3304 ENGINE 1W-1695 PUMP GP-FUEL TRANSFER
140G MOTOR GRADER 13W00425-00740 (MACHINE) POWERED BY 3306DI ENGINE 1W-1695 PUMP GP-FUEL TRANSFER
12G MOTOR GRADER 3WC00001-01066 (MACHINE) POWERED BY 3306 ENGINE 1W-1695 PUMP GP-FUEL TRANSFER
120G Motor Grader 11W01251-UP (MACHINE) POWERED BY 3304 Engine 1W-1695 PUMP GP-FUEL TRANSFER
130G MOTOR GRADER 12W01082-UP (MACHINE) POWERED BY 3304 ENGINE 1W-1695 PUMP GP-FUEL TRANSFER
140G Motor Grader 13W00741-00992 (MACHINE) POWERED BY 3306 Engine 1W-1695 PUMP GP-FUEL TRANSFER
D6R Custom Parts Manual Track-Type Tractors 1RW00001-UP (MACHINE) POWERED BY 3306 Engine 1W-1695 PUMP GP-FUEL TRANSFER
D7R Custom Parts Manual Track-Type Tractors 2EN00001-UP (MACHINE) POWERED BY 3306 Engine 1W-1695 PUMP GP-FUEL TRANSFER
973C Custom Parts Manual Track-Type Loader Steel Mill 3RZ00001-UP (MACHINE) POWERED BY 3306 Engine 1W-1695 PUMP GP-FUEL TRANSFER
14G MOTOR GRADER 96U04298-07045 (MACHINE) POWERED BY 3306 ENGINE 1W-1695 PUMP GP-FUEL TRANSFER
235 EXCAVATOR 32K02679-UP (MACHINE) POWERED BY 3306 ENGINE 1W-1695 PUMP GP-FUEL TRANSFER
235 EXCAVATOR 81X00404-UP (MACHINE) POWERED BY 3306 ENGINE 1W-1695 PUMP GP-FUEL TRANSFER
12G MOTOR GRADER 61M07711-12026 (MACHINE) POWERED BY 3306 ENGINE 1W-1695 PUMP GP-FUEL TRANSFER
140G MOTOR GRADER 72V04231-10333 (MACHINE) POWERED BY 3306 ENGINE 1W-1695 PUMP GP-FUEL TRANSFER
120G MOTOR GRADERS 87V05275-08359 (MACHINE) POWERED BY 3304 ENGINE 1W-1695 PUMP GP-FUEL TRANSFER
D5B TRACTOR - SPECIAL APPLICATION / DIRECT DRIVE / 26X00878-UP (MACHINE) POWERED BY 3306 ENGINE 1W-1695 PUMP GP-FUEL TRANSFER
D6D TRACTOR / DIRECT DRIVE / 05X00853-UP (MACHINE) POWERED BY 3306 ENGINE 1W-1695 PUMP GP-FUEL TRANSFER
966D LOADER 99Y00001-05314 (MACHINE) POWERED BY 3306 ENGINE 1W-1695 PUMP GP-FUEL TRANSFER
963 LGP TRACK LOADER / HIGH DRIVE / 11Z00001-UP (MACHINE) POWERED BY 3304 ENGINE 1W-1695 PUMP GP-FUEL TRANSFER
814B TRACTOR / POWER SHIFT / 16Z00001-UP (MACHINE) POWERED BY 3306 ENGINE 1W-1695 PUMP GP-FUEL TRANSFER
815B Soil Compactor 17Z00001-UP (MACHINE) POWERED BY 3306 Engine 1W-1695 PUMP GP-FUEL TRANSFER
816B LANDFILL COMPACTOR 15Z00001-UP (MACHINE) POWERED BY 3306 ENGINE 1W-1695 PUMP GP-FUEL TRANSFER
950B WHEEL LOADER 22Z00001-03188 (MACHINE) POWERED BY 3304 ENGINE 1W-1695 PUMP GP-FUEL TRANSFER
966D WHEEL LOADER 94X00001-06488 (MACHINE) POWERED BY 3306 ENGINE 1W-1695 PUMP GP-FUEL TRANSFER
615 TRACTOR / POWER SHIFT / 46Z00001-UP (MACHINE) POWERED BY 3306 ENGINE 1W-1695 PUMP GP-FUEL TRANSFER
627B TRACTORS / POWER SHIFT / 14S01080-UP (MACHINE) POWERED BY 3306 ENGINE 1W-1695 PUMP GP-FUEL TRANSFER
627B SCRAPERS 37V01060-UP (MACHINE) POWERED BY 3306 ENGINE 1W-1695 PUMP GP-FUEL TRANSFER
963 TRACK LOADER 18Z00001-UP (MACHINE) POWERED BY 3304 ENGINE 1W-1695 PUMP GP-FUEL TRANSFER
963 LGP TRACK LOADER 21Z00001-UP (MACHINE) POWERED BY 3304 ENGINE 1W-1695 PUMP GP-FUEL TRANSFER*R
639D SCRAPER 88X00700-UP (MACHINE) POWERED BY 3306 ENGINE 1W-1695 PUMP GP-FUEL TRANSFER
637D SCRAPERS 20W00495-00495 (MACHINE) POWERED BY 3306 ENGINE 1W-1695 PUMP GP-FUEL TRANSFER
973 LGP TRACK-TYPE LOADER 86G00001-02999 (MACHINE) POWERED BY 3306 ENGINE 1W-1695 PUMP GP-FUEL TRANSFER
3304 Industrial Engine 10E00300-UP 1W-1695 PUMP GP-FUEL TRANSFER
572G PIPELAYER / POWER SHIFT / 40U00971-UP (MACHINE) POWERED BY 3306 ENGINE 1W-1695 PUMP GP-FUEL TRANSFER
3304 Marine Engine 13E00300-UP 1W-1695 PUMP GP-FUEL TRANSFER
3306 Generator Set 85Z00001-03763 1W-1695 PUMP GP-FUEL TRANSFER
3306 Marine Engine 84Z00001-UP 1W-1695 PUMP GP-FUEL TRANSFER
3304 GENERATOR SET ENGINE 83Z00001-03095 1W-1695 PUMP GP-FUEL TRANSFER
D7G LGP TRACTOR / POWER SHIFT / 72W00608-UP (MACHINE) POWERED BY 3306 ENGINE 1W-1695 PUMP GP-FUEL TRANSFER
528 SKIDDER / POWER SHIFT / 96C00001-UP (MACHINE) POWERED BY 3306 ENGINE 1W-1695 PUMP GP-FUEL TRANSFER
528 GRAPPLE SKIDDER / POWER SHIFT / 97C00001-UP (MACHINE) POWERED BY 3306 ENGINE 1W-1695 PUMP GP-FUEL TRANSFER
518 SKIDDER / POWER SHIFT / 94U00741-02499 (MACHINE) POWERED BY 3304 ENGINE 1W-1695 PUMP GP-FUEL TRANSFER
518 GRAPPLE SKIDDER / POWER SHIFT / 95U00154-03199 (MACHINE) POWERED BY 3304 ENGINE 1W-1695 PUMP GP-FUEL TRANSFER
More Information

| | |
| --- | --- |
| Part NO. | 1W-1695,1W1695,CA1w1695,1W-1698,1W1698 |
| Engine | 33043306 |
| Application | 215 225 235 330 229 350 E240 |