New Ignition Coil Replacement For 1990-1997 Chrysler, Dodge, Jeep, Plymouth/Acclaim,B150,B250 4797293, 5234210, 5234610, 5252577, 53008068, 56027965, AL174A
Part #
53008068, 56027965, AL174A
Make sure this fits by entering your model number
Brand New - Manufactured with New Premium Quality Components
Engineered to meet or exceed OEM specifications
All Items Tested for Reliability, Durability and Performance
See Product Description for Fitment Chart
50000+ Parts
in Stock

30 Days
Money Back

2-7 Days
Fast Delivery

100% Secure
Payment
SUPPORT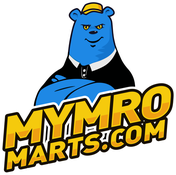 Shipping Policy
We ship fast so you can get on the road that much faster. Check out our Shipping Policy for more details.
Return&Exchange
We're only happy if you're happy. If you're not entirely satisfied with your order, you may be entitled to a refund. Check out our Return & Exchange for more details.
FEATURE: Manufactured to deliver premium service life in all operating conditions
FEATURE 1: 100% Top-rated
FEATURE 2: 100% Tested to OE Specs (form, fit, function)

This list is a sample of all the compatible cars for this part. Make sure this product fits your car by using the part finder above.

COMPATIBLE WITH or REPLACEMENT FOR PLYMOUTH:
Voyager L4 2.5L 91-95
Sundance L4 2.5L 91-94
Sundance L4 2.2L 91-94
Acclaim L4 2.5L 91-95

COMPATIBLE WITH or REPLACEMENT FOR JEEP:
Wrangler L6 4.0L 91-97
Wrangler L4 2.5L 91-97
TJ L6 4.0L 97-97
TJ L4 2.5L 97-97
Grand Wagoneer V8 5.2L 93-93
Grand Cherokee V8 5.2L 93-97
Grand Cherokee L6 4.0L 93-97
Comanche L6 4.0L 91-92
Comanche L4 2.5L 91-92
Cherokee L6 4.0L 91-97
Cherokee L4 2.5L 91-97

COMPATIBLE WITH or REPLACEMENT FOR DODGE:
W350 V8 5.9L 92-93
W250 V8 5.9L 92-93
W250 V8 5.2L 92-93
W150 V8 5.9L 93-93
W150 V8 5.2L 92-93
W150 V6 3.9L 92-93
Stratus V6 2.5L 95-95
Spirit L4 2.5L 91-95
Spirit L4 2.2L 91-92
Shadow L4 2.5L 91-94
Shadow L4 2.2L 91-94
Ramcharger V8 5.9L 92-93
Ramcharger V8 5.2L 92-93
Ram 50 L4 2.4L 92-92
Ram 3500 V8 5.9L 94-97
Ram 2500 V8 5.9L 94-97
Ram 2500 V8 5.2L 94-96
Ram 1500 V8 5.9L 94-97
Ram 1500 V8 5.2L 94-97
Ram 1500 V6 3.9L 94-97
Daytona L4 2.5L 91-93
Daytona L4 2.2L 92-93
Dakota V8 5.2L 92-97
Dakota V6 3.9L 92-97
Dakota L4 2.5L 90-97
D350 V8 5.9L 92-93
D250 V8 5.9L 92-93
D250 V8 5.2L 92-93
D250 V6 3.9L 92-93
D150 V8 5.9L 93-93
D150 V8 5.2L 92-93
D150 V6 3.9L 92-93
Caravan L4 2.5L 91-95
B3500 V8 5.9L 95-97
B3500 V8 5.2L 95-97
B350 V8 5.9L 92-94
B350 V8 5.2L 92-94
B2500 V8 5.9L 95-97
B2500 V8 5.2L 95-97
B2500 V6 3.9L 95-97
B250 V8 5.9L 92-94
B250 V8 5.2L 92-94
B250 V6 3.9L 92-94
B1500 V8 5.2L 95-97
B1500 V6 3.9L 95-97
B150 V8 5.2L 92-94
More Information

| | |
| --- | --- |
| Part NO. | 53008068, 56027965, AL174A |