New Ignition Coil With Internal Resistor 3 OHM 12V 12 Volt Universal 35K Voltage Output Spark Coil Plug
Make sure this fits by entering your model number
35,000 Volt High Output Oil Filled Ignition Coil W/ Internal Resistor.
Internal Resistance. For 12 volt systems without inline resistor
All Items Tested for Reliability, Durability and Performance
See Product Description for Fitment Chart
50000+ Parts
in Stock

30 Days
Money Back

2-7 Days
Fast Delivery

100% Secure
Payment
SUPPORT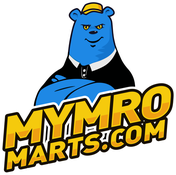 Shipping Policy
We ship fast so you can get on the road that much faster. Check out our Shipping Policy for more details.
Return&Exchange
We're only happy if you're happy. If you're not entirely satisfied with your order, you may be entitled to a refund. Check out our Return & Exchange for more details.
FEATURE: Manufactured to deliver premium service life in all operating conditions
FEATURE 1: 100% Top-rated Oil Filled Resistor Ignition Coil
FEATURE 2: 100% Tested to OE Specs (form, fit, function)
NOTE 1: Primary Resistance 3.22 Ohm
NOTE 2: Secondary Resistance 9.16 Ohm

COMPATIBLE WITH or REPLACEMENT FOR VOLVO:
145 L4 1.8L 68-68
144 L4 1.8L 68-68

COMPATIBLE WITH or REPLACEMENT FOR VOLKSWAGEN:
Vanagon L4 1.6L 82-83
Transporter H4 2.0L 76-78
Transporter H4 1.8L 74-75
Transporter H4 1.7L 72-73
Transporter H4 1.6L 68-71
Thing H4 1.6L 73-74
Super Beetle H4 1.6L 71-79
Squareback H4 1.6L 66-73
Karmann Ghia H4 1.6L 70-74
Karmann Ghia H4 1.5L 68-69
Fastback H4 1.6L 66-73
Campmobile H4 1.8L 74-74
Campmobile H4 1.7L 72-73
Campmobile H4 1.6L 68-71
Beetle H4 1.6L 70-79
Beetle H4 1.5L 67-69
412 H4 1.8L 74-74
412 H4 1.7L 73-74
411 H4 1.7L 71-72

COMPATIBLE WITH or REPLACEMENT FOR TRIUMPH:
TR6 L6 2.5L 69-72
TR4A L4 2.1L 65-67
TR4 L4 2.1L 62-65
TR3B L4 2.1L 62-62
TR3A L4 2.1L 61-62
TR250 L6 2.5L 68-68
Spitfire L4 1.5L 73-75
Spitfire L4 1.3L 68-72
Spitfire L4 1.2L 63-66
Spitfire L4 1.1L 67-67
GT6 L6 2.0L 68-73

COMPATIBLE WITH or REPLACEMENT FOR TOYOTA:
Corolla L4 1.6L 72-72
Corolla L4 1.2L 72-72

COMPATIBLE WITH or REPLACEMENT FOR SUBARU:
Star H4 1.3L 72-72
Star H4 1.1L 71-71
Standard H4 1.4L 76-76
GL H4 1.4L 74-75
GF H4 1.6L 76-79
GF H4 1.4L 75-76
FE H4 1.6L 79-79
Deluxe H4 1.3L 72-72
DL H4 1.6L 76-79
DL H4 1.4L 74-76
Brat H4 1.6L 79-79
360 L2 0.4L 68-69
1400 H4 1.4L 73-74

COMPATIBLE WITH or REPLACEMENT FOR SAAB:
Sonett V4 1.7L 70-74
Sonett V4 1.5L 68-69
Sonett L3 0.8L 67-67
Monte Carlo V4 1.5L 67-67
99 L4 2.0L 75-77
96 V4 1.7L 71-73
96 V4 1.5L 68-70
95 V4 1.7L 70-73
95 V4 1.5L 68-70