Piston 9759157 for John Deere 120C 135C 160C 200CLC 230CLC 50C 600C 800C 2054 2154D 2454D 2554 2954D 3554 3754D
Part #
11065-FM000, 11065FM000
Piston 9759157 for John Deere 120C 135C 160C 200CLC 230CLC 50C 600C 800C 2054 2154D 2454D 2554 2954D 3554 3754D for sale on our website.
In addition to Piston 9759157, you can also buy other models or other parts of Excavators, Forklifts, Aerial Work Platforms AWP and etc. on our website.
50000+ Parts
in Stock
30 Days
Money Back
2-7 Days
Fast Delivery

100% Secure
Payment
SUPPORT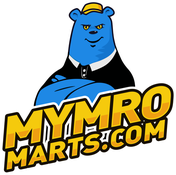 Shipping Policy
We ship fast so you can get on the road that much faster. Check out our Shipping Policy for more details.
Return&Exchange
We're only happy if you're happy. If you're not entirely satisfied with your order, you may be entitled to a refund. Check out our Return & Exchange for more details.
Piston 9759157 for John Deere 120C 135C 160C 200CLC 230CLC 50C 600C 800C 2054 2154D 2454D 2554 2954D 3554 3754D
Type:Travel Pilot Control Valve Components Piston
Part Number:
9759157,9759158
Applications:
John Deere Excavator:
120C, 120D, 130G, 135C, 135D, 135G, 160C, 160DLC, 160GLC, 17D, 180GLC, 200CLC, 200DLC, 210G, 225CLC, 225DLC, 230CLC, 240DLC, 245GLC, 250GLC, 270CLC, 270DLC, 27C, 27D, 290GLC, 300GLC, 350DLC, 350GLC, 35C, 35D, 370C, 380GLC, 450CLC, 450DLC, 470GLC, 50C, 600C, 60D, 650DLC, 670GLC, 75C, 75D, 75G, 800C, 80C, 850DLC, 85D, 85G, 870GLC
John Deere Logger:
2054, 2154D, 2454D, 2554, 2954D, 3554, 3754D
More Information

| | |
| --- | --- |
| Part NO. | 11065-FM000, 11065FM000 |
| Engine | S4Q2 |
| Application | 120C 120D 130G 135C 135D 135G 160C 160DLC 160GLC 17D 180GLC 200CLC 200DLC 210G 225CLC 225DLC 230CLC 240DLC 245GLC 250GLC 270CLC 270DLC 27C 27D 290GLC 300GLC 350DLC 350GLC 35C 35D 370C 380GLC 450CLC 450DLC 470GLC 50C 600 |