Sea Water Pump Impeller Repair Kit 3862567 for Volvo Penta Engine 3.0GLM-A 4.3GL-C 5.7Gi-A 5.0GXi-B 7.4GSiPEFS 8.1Gi-EF D2-55C
·Engineered and tested to ensure reliability.
·Various models available at MyMRO.
·The Marine Parts is manufactured to meet expectations for fit, form, and function.
·Please ensure this product will fit your vehicle by checking the photos or the part number with your old item before buying.

50000+ Parts
in Stock

30 Days
Money Back

2-7 Days
Fast Delivery

100% Secure
Payment
SUPPORT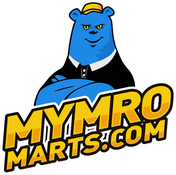 Shipping Policy
We ship fast so you can get on the road that much faster. Check out our Shipping Policy for more details.
Return&Exchange
We're only happy if you're happy. If you're not entirely satisfied with your order, you may be entitled to a refund. Check out our Return & Exchange for more details.
Sea Water Pump Impeller Repair Kit 3862567 for Volvo Penta Engine 3.0GLM-A 4.3GL-C 5.7Gi-A 5.0GXi-B 7.4GSiPEFS 8.1Gi-EF D2-55C
Part Number:
3862567
Engine:
Volvo Penta 3.0GLM-C, 3.0GLP-C, 3.0GLP-A, 3.0GLP-B, 3.0GLM-A, 3.0GSPBYCCE, 3.0GSPEFS, 3.0GSMEFS, 4.3GL-A, 4.3GL-B, 4.3GL-C, 4.3GLPEFS, 4.3GiPEFS, 4.3GXi-A, 4.3GXi-B, 4.3GXi-BF, 4.3OSi-B, 4.3GXi-C, 4.3GXi-CF, 4.3GXi-D, 4.3GXi-E, 4.3GXi-EF, 4.3OSi-E, 5.0GLPEFS, 5.0GiPEFS, 5.7GSPEFS, 5.0GXi-A, 5.7Gi-A, 5.7GXi-A, 5.0GXi-B, 5.0GXi-BF, 5.0OSi-B, 5.0GXi-C, 5.0GXi-CF, 5.0GXi-D, 5.0GXi-E, 5.0GXi-EF, 5.0OSi-E, 5.7Gi-C, 5.7Gi-CF, 5.7Gi-D, 5.7Gi-E, 5.7Gi-EF, 5.7GiI-E, 5.7GL-A, 5.7GL-B, 5.7GL-C, 7.4GiPEFS, 7.4GSiPEFS, 8.2GSiPEFS, 7.4GIPWTR, 7.4GSIPWTR, 8.2GSIPWTR, 8.1Gi-A, 8.1Gi-B, 8.1Gi-BF, 8.1Gi-E, 8.1Gi-EF, 8.1GXi-D, 8.1Gi-F, 8.1Gi-FF, 8.1GXi-E, D2-55, D2-55B, D2-55C, D2-75, D2-75B, D2-75C
More Information

| | |
| --- | --- |
| Part NO. | 3862567 |
| Application | 3.0GLM-C 3.0GLP-C 3.0GLP-A 3.0GLP-B 3.0GLM-A 3.0GSPBYCCE 3.0GSPEFS 3.0GSMEFS 4.3GL-A 4.3GL-B 4.3GL-C 4.3GLPEFS 4.3GiPEFS 4.3GXi-A 4.3GXi-B 4.3GXi-BF 4.3OSi-B 4.3GXi-C 4.3GXi-CF 4.3GXi-D 4.3GXi-E 4.3GXi-EF 4.3OSi-E 5.0GLPEFS |