Water Separator 600-319-3610 For Komatsu Excavator PC200-8 PC220-8 PC270-8 PC300-8 PC350-8
Part #
600-319-3610,6003-11-3610,6003-11-3620
Water Separator 600-319-3610 For Komatsu Excavator PC200-8 PC220-8 PC270-8 PC300-8 PC350-8 for sale on our website.
In addition to Water Separator 600-319-3610, you can also buy other models or other parts of Excavators, Forklift, Aerial Work Platforms AWP and etc. on our website.

50000+ Parts
in Stock

30 Days
Money Back

2-7 Days
Fast Delivery

100% Secure
Payment
SUPPORT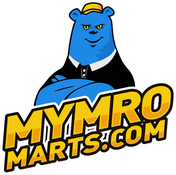 Shipping Policy
We ship fast so you can get on the road that much faster. Check out our Shipping Policy for more details.
Return&Exchange
We're only happy if you're happy. If you're not entirely satisfied with your order, you may be entitled to a refund. Check out our Return & Exchange for more details.
For Komatsu Excavator PC200-8 PC220-8 PC270-8 PC300-8 PC350-8 Water Separator 600-319-3610
OEM:
600-319-3610,6003193610
Part Number:
6003-11-3610,6003-11-3620,6003113610,6003113620
Application:
Model:
PC160LC-8,PC200-8 PC200-8E0,PC200-8M0,PC200F-8,PC200-JK-8N1,PC200LC-8,PC200LC-8E0,PC200LC-8M0,PC210LC-10,PC220-8,PC220LC-8,PC220LC-8M0,PC228US-8,PC228USLC-8,PC240LC-10,PC270-8,PC270LC-8,PC290LC-10,PC300-8,PC300-8M0,PC300LC-8,PC300LC-8M0,PC350-8,PC350-8M0,PC350LC-8,PC350LC-8M0,PC360LC-10
Engine:
SAA6D114E-3D,SAA4D107E-1D,SAA6D107E-1E,SAA6D107E-1B,SAA6D107E-1K,SAA4D107E-1C,SAA6D107E-1C,SAA6D107E-1F,SAA6D114E-5A,SAA6D107E-2B,SAA6D107E-2A,SAA6D114E-3F,SAA6D107E-1N,SAA6D107E-2E
Details:
PC300-8 S/N C50001-UPPC350-8 S/N 60001-UPPC300LC-8 S/N 60001-UPPC350LC-8 S/N 60001-UPSAA6D114E-3D S/N 26852735-UP (For PC300-8/PC300LC-8/PC350-8/PC350LC-8) » » PC350-8 S/N 60001-UP, PC300LC-8 S/N 60001-UP, PC300-8 S/N 60001-UP, PC350LC-8 S/N 60001-UPPC160LC-8 S/N C20001-UPSAA4D107E-1D S/N 26527701-UP (For PC160LC-8) » » PC160LC-8 S/N C20001-UPSAA4D107E-1D S/N 26527701-UP (For PC160LC-8) » » PC160LC-8 S/N 25001-UPPC160LC-8 S/N 25001-UPPC270-8 S/N 30117-UPSAA6D107E-1E S/N 26537659-UP (For PC270-8/PC270LC-8) » » PC270-8 S/N 30117-UP, PC270LC-8 S/N 30117-UPPC270LC-8 S/N 30117-UPPC200-8 S/N 350001-UPSAA6D107E-1B S/N 541137-UP (For PC200-8/PC200-JK-8N1/PC200F-8/PC200LC-8) » » PC200LC-8 S/N 350001-UP, PC200LC-8 S/N 315646-UP, PC200-8 S/N 350001-UP, PC200-8 S/N 315646-UPPC200LC-8 S/N 350001-UPSAA6D107E-1K S/N 26547615-UP (For PC228US-8/PC228USLC-8) » » PC228USLC-8 S/N 50001-UP, PC228US-8 S/N 50001-UPPC228US-8 S/N 50001-UPPC228USLC-8 S/N 50001-UPSAA4D107E-1C S/N 541103-UP (For PC200-8E0/PC200LC-8E0) » » PC200LC-8E0 S/N 1118-UP (Hybrid Spec.), PC200-8E0 S/N 1118-UP (Hybrid Spec.)PC220-8 S/N 85001-UPPC220LC-8 S/N 85001-UPPC220-8 S/N 80377-UPPC220LC-8 S/N 80377-UPSAA6D107E-1C S/N 26542663-UP (For PC220-8/PC220LC-8) »PC220-8 S/N 85001-UP, PC220-8 S/N 80377-UP, PC220LC-8 S/N 85001-UP, PC220LC-8 S/N 80377-UPPC200LC-8 S/N 315646-UPSAA6D107E-1F S/N 537218-UP (For PC308USLC-3E0) » » PC308USLC-3E0 S/N 30242-UPPC360LC-10 S/N 70001-UPSAA6D114E-5A S/N 26900005-UP (For PC360LC-10) » » PC360LC-10 S/N 70001-UPPC290LC-10 S/N 15001-UPSAA6D107E-2B S/N 26600006-UP (For PC290LC-10) » » PC290LC-10 S/N 15001-UPSAA6D107E-2A S/N 26600001-UP (For PC240LC-10) » » PC240LC-10 S/N 90001-UPPC240LC-10 S/N 90001-UPPC350LC-8M0 S/N 80001-UPPC350-8M0 S/N 80001-UPPC300LC-8M0 S/N 80001-UPSAA6D114E-3F S/N 26866736-UP (For PC300-8M0/PC300LC-8M0/PC350-8M0/PC350LC-8M0) » » PC300LC-8M0 S/N 80001-UP, PC350-8M0 S/N 80001-UP, PC300-8M0 S/N 80001-UP, PC350LC-8M0 S/N 80001-UPPC300-8M0 S/N 80001-UPSAA6D107E-1N S/N 26594007-UP (For PC200-8M0/PC200LC-8M0) » » PC200LC-8M0 S/N 400001-UP, PC200-8M0 S/N 400001-UPPC210LC-10 S/N 450001-UPSAA6D107E-2E S/N 26600164-UP (For PC210-10/PC210-10, PC210LC-10/PC210LC-10) » » PC210LC-10 S/N 450001-UPPC200-8M0 S/N 400001-UPPC200LC-8M0 S/N 400001-UPPC220LC-8M0 S/N 100001-UP
More Information

| | |
| --- | --- |
| Part NO. | 600-319-3610,6003-11-3610,6003-11-3620 |
| Engine | SAA6D114E-3D SAA4D107E-1D SAA6D107E-1E SAA6D107E-1B SAA6D107E-1K SAA4D107E-1C SAA6D107E-1C SAA6D107E-1F SAA6D114E-5A SAA6D107E-2B SAA6D107E-2A SAA6D114E-3F SAA6D107E-1N SAA6D107E-2E |
| Application | PC160LC-8 PC200-8PC200-8E0 PC200-8M0 PC200F-8 PC200-JK-8N1 PC200LC-8 PC200LC-8E0 PC200LC-8M0 PC210LC-10 PC220-8 PC220LC-8 PC220LC-8M0 PC228US-8 PC228USLC-8 PC240LC-10 PC270-8 PC270LC-8 PC290LC-10 PC300-8 PC300-8M0 PC300LC-8 PC300LC-8M0 PC350-8 PC350-8M0 |