4 pcs Ignition Keys M40718 M92426 for John Deere Tractor M653 M655 M665 STX38
Low Inventory - Order Soon
LESS WAIT, QUICK FIX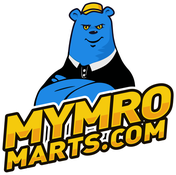 4 pcs Ignition Keys M40718 M92426 for John Deere Tractor M653 M655 M665 STX38
Part Number:
John Deere:M40718,M92426,AM30700
AYP:109310X,122147X,532122147,583657601
Briggs & Stratton:691959
Craftsman:24697,24698,365410
Dealer Choice:81-1000
Edgewater:409035
Foley/Belsaw:5979697,5961764,PLP- 147-800,PLP147800
Green Meadow
Husqvarna:109310,532122147
Hustler:83022
Kohler:48 340 01-S
Kwick-Fix:847800
Lesco:012649
MTD:725-0201,925-0201,7250201,9250201
Murray:20729
Null:045898
NHC 263-5725
Oregon:42-008
Prime Line:7-01862,701862
Rotary:2932
Scag:461954,462069,48017-02,4801702,483366
Snapper:701113
Sunbelt:SB-2932,B1SB2932
Others:136242,1646-039,1646039,1904663,304352,706-10564,70610564,706-122203,706122203,
706-500473,706500473,706-60525,70660525,725-0179,7250179,725-1340,7251340,96520,406543,
92216C1,703-1345,7031345,7593476,759-3476,7593476,959-3476,9593476,430,1148
Application:
Fit for following models:
John Deere Europro:1338G,1438,15.538,15.542,1642H,1646H
John Deere Walk-Behind Mower:12,21
John Deere Sabre:1842GV,1846HMS,1948GV,2048HV,2148HV,2254HV,2354HV,2554HV
John Deere Scotts:S1642,S1742,S2048,S2348
John Deere Snow Blower:1032D,524D,826D,TRS21,TRS22,TRS27
John Deere Lawn And Garden Tractor:M653,M655,M665,STX38
Brand:For JOHN DEERE
Application:1338G 1438 15.538 15.542 1642H 1646H M653 M655 M665 STX38 1032D 524D 826D TRS21 TRS22 TRS27 1842GV 1846HMS 1948GV 2048HV 2148HV 2254HV 2354HV 2554HV
Part NO.:
M40718,M92426,AM30700,109310X,122147X,532122147,583657601,691959,5979697,5961764,PLP- 147-800,PLP147800
Shipping
Normally, we will dispatch the order within 72 hours at business days. Estimated delivery to USA 2-5 business days. Go to
Shipping Policy
for more details.
Easy Return
We offer a 60-day warranty of return or exchange on our aftermarket parts. Go to
Return/Exchange
for more details.
Payment
Accepted Payment Methods: Credit Card, PayPal, and Bank Transfer. Go to Payment for more details.

LESS WAIT, QUICK FIX Make DIYers & Professionals Buying Parts Easier and Guaranteed
Direct Fitting
We make our aftermarket parts fit and perform like the originals
Fast Shipping
Orders placed during the business day will be dispatched within 24 hours, 2-5 days quick delivery
60-Day Returns
Offer 60-day return/exchange guarantee to ensure you buying parts with confidence
Experts Support
Comfused about choosing parts? Contact us to get experts' support timely
Quality at MyMROmarts.com:
Quality Priority Every TimeAftermarket Parts with Performance Reach or Exceed OEM.
Direct Fit OEM Parts, Right Fitment to Replace Your Original Ones.
Factory Direct, Strict TestingWork directly with factories, with Strict Selection Standard & Approval Criteria.
Rigorous Testing Program Consistent with OEM Manufacturing
Buy with Confidence:
OEM Quality and Performance Assurance
Max. 36 Months Long Warranty
100% Real Inspection:
Quality & Specification TestingAccessory Parameters & Specifications Detection
Performance TestingRunning Testing for Fundamental Performance Parameter, and Other Performance Tests under Special Conditions, Including Sealing, Durability, Anti-interference, Durability, Wear, etc.
Finished Product TestingFinal Inspection of Finished Products Before Delivery, Including Appearance, Parameters, Performance, etc.
2 pcs Ignition Keys M40718 M92426 for John Deere Tractor M653 M655 M665 STX38 for sale on our website.
In addition to Ignition Keys M40718 M92426, you can also buy other models or other parts of Excavators, Forklift, Aerial Work Platforms AWP and etc. on our website.