24V Relay 301202-00067 for Doosan Daewoo Excavator DX140W DX160W-3 DX170W DX300LC E62 E63 SOLAR 185W-V 255LC-V
Part #
301202-00067, 30120200067
24V Relay 301202-00067 for Doosan Daewoo Excavator DX140W DX160W-3 DX170W DX300LC E62 E63 SOLAR 185W-V 255LC-V for sale on our website.
In addition to 24V Relay 301202-00067, you can also buy other models or other parts of Excavators, Forklift, Aerial Work Platforms AWP and etc. on our website.
50000+ Parts
in Stock

30 Days
Money Back

2-7 Days
Fast Delivery

100% Secure
Payment
SUPPORT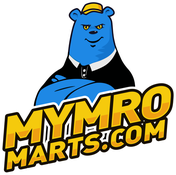 Shipping Policy
We ship fast so you can get on the road that much faster. Check out our Shipping Policy for more details.
Return&Exchange
We're only happy if you're happy. If you're not entirely satisfied with your order, you may be entitled to a refund. Check out our Return & Exchange for more details.
24V Relay 301202-00067 for Doosan Daewoo Excavator DX140W DX160W-3 DX170W DX300LC E62 E63 SOLAR 185W-V 255LC-V
Part NO.: 
301202-00067, 30120200067
Specification:
voltage:24V
Applications: 
Doosan Daewoo
Wheel Loader DL200, DL200-3, DL200A, DL200TC, DL200TC-3, DL220, DL220-3, DL220-WAYNE, DL250, DL250-3, DL250A, DL250TC, DL250TC-3, DL300, DL300A, DL350, DL420, DL420A, DL450, DL500, MEGA 250-V, MEGA 300-V, MEGA 400-V, MEGA 400-V, MEGA 500-V TIER-II, MEGA 250-V, MEGA 200-V
Excavator: DX140LC, DX140LC-3, DX140LCR, DX140LCR-3, DX140W, DX160W TIER-II, DX140W TIER-III, DX140W-3, DX160W-3, DX160LC-3, DX160W RAIL WAY, DX170W, DX180LC, DX180LC-3, DX190W, DX190W-3, DX210, DX225LCB, DX210W, DX220AF, DX225LC, DX225LC-3, DX225LCA, DX225LL, DX225NLC, DX230LC, DX235LCR, DX255LC, DX255LC-3, DX300LC, DX300LC-3, DX300LCA, DX300LL, DX340LC, DX340LC-3, DX350LC-3, DX340LCA, DX350LC, DX380LC, DX380LC-3, DX420LC, DX420LC-3, DX420LCA, DX480LC, DX480LCA, DX500LCA, DX490LC-3, DX520LC, DX530LC-3, DX62R-3, DX63-3, DX700LC, E62, E63, S150LC-7B, S80GOLD, SOLAR 180W-V, SOLAR 185W-V, SOLAR 210W-V, SOLAR 225NLC-V, SOLAR 255LC-V
More Information

| | |
| --- | --- |
| Part NO. | 301202-00067, 30120200067 |
| Application | DL200 DL200-3 DL200A DL200TC DL200TC-3 DL220 DL220-3 DL220-WAYNE DL250 DL250-3 DL250A DL250TC DL250TC-3 DL300 DL300A DL350 DL420 DL420A DL450 DL500 MEGA 250-V MEGA 300-V MEGA 400-V MEGA 400-V MEGA 500-V TIER-II MEGA 250-V |