24V Solenoid Valve Coil 323-9531 for Caterpillar CAT 5110B 538 558 725 725C 725C2 730 730C 730C2 735 735B 740B
Part #
323-9531,3239531,CA3239531
24V Solenoid Valve Coil 323-9531 for Caterpillar CAT 5110B 538 558 725 725C 725C2 730 730C 730C2 735 735B 740B for sale on our website.
In addition to 24V Solenoid Valve Coil 323-9531, you can also buy other models or other parts of Excavators, Forklift, Aerial Work Platforms AWP and etc. on our website.

50000+ Parts
in Stock

30 Days
Money Back

2-7 Days
Fast Delivery

100% Secure
Payment
SUPPORT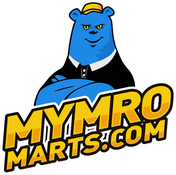 Shipping Policy
We ship fast so you can get on the road that much faster. Check out our Shipping Policy for more details.
Return&Exchange
We're only happy if you're happy. If you're not entirely satisfied with your order, you may be entitled to a refund. Check out our Return & Exchange for more details.
24V Solenoid Valve Coil 323-9531 for Caterpillar CAT 5110B 538 558 725 725C 725C2 730 730C 730C2 735 735B 740B
Part Number:
323-9531,3239531,CA3239531
Applications:
ARTICULATED
Truck:
725, 725C, 730, 730C, 735, 735B, 740BCOMPACT
Wheel Loader:
914GEJECTOR
Truck:
730, 730C, 740B
Excavator:
568 FM LLINTEGRATED TOOLCARRIER:IT14G, IT14G2, IT28G, IT38F, IT38G, IT38G II, IT38H, IT62HLANDFILL COMPACTOR:816F, 816F II, 826G, 826G II, 826H, 826K, 836G, 836H, 836KLOAD HAUL DUMP:R1300G II, R3000HMINING
Excavator:
5110BMOTOR GRADER:120H, 120K, 120M, 120M 2, 12H, 12K, 12M, 12M 2, 12M 3, 12M 3 AWD, 135H, 140H, 140K, 140M, 140M 2, 140M 3, 140M 3 AWD, 143H, 14M, 160H, 160K, 160M, 160M 2, 160M 3, 160M 3 AWD, 163H, 16M, 24H, 24MPETROLEUM
Engine:
C9PETROLEUM PACKAGE:TH35-C11I, TH35-C13I, TH35-C13T, TH35-C15I, TH35-C15TPETROLEUM TRANSMISSION:CX48-P2300, TH31-E61, TH35-E81, TH48-E70, TH48-E80, TH55-E70PIPELAYER:561N, 572R, 572R II, 583T, 587T, PL83, PL87PUMPER:SPF343CSOIL COMPACTOR:815F, 815F II, 825G, 825G II, 825H, 825KTRACK FELLER BUNCHER:1190, 1190T, 1290T, 1390, 2290, 2390, 2391, 2491, 2590, 511, 521, 521B, 522, 522B, 532, 541, 541 2, 551, 552, 552 2TRACK LOADER:953C, 963C, 973CTRACK-TYPE
Tractor:
D10R, D10T, D11R, D11T, D5M, D5N, D5R LGP, D6M, D6N, D6N LGP, D6N OEM, D6R, D6R II, D6R III, D6T, D6T LGP, D6T LGPPAT, D6T XL, D7R, D7R II, D8R II, D8T, D9T
Tractor:
784C
Truck:
770G, 770G OEM, 772G, 772G OEM, 773F, 773G, 773G LRC, 773G OEM, 775F, 775G, 775G LRC, 775G OEM, 777F, 777G, 785C, 785D, 789C, 789D, 793D, 793F, 793F CMD, 793F OEM, 793F XQ, 797, 797B, 797FUNDERGROUND ART
Truck:
AD30, AD45B, AD55B, AD60WHEEL DOZER:814F, 814F II, 824G, 824G II, 824H, 824K, 834G, 834H, 834K, 844, 844H, 844K, 854G, 854K
Wheel Loader:
924G, 924GZ, 924H, 924HZ, 924K, 928H, 928HZ, 930G, 930K, 938F, 938G, 938G II, 938H, 938K, 950G, 950G II, 950H, 950K, 962G, 962G II, 962H, 962K, 966G, 966G II, 966H, 966K, 966M, 972G, 972G II, 972H, 972K, 972M, 980G, 980H, 980K, 980K HLG, 980M, 982M, 986H, 988G, 988H, 988K, 990 II, 990H, 990K, 992G, 992K, 993K, 994, 994D, 994F, 994HWHEEL SKIDDER:525B, 525C, 535B, 535C, 545, 545CWHEEL
Tractor:
621H, 623H, 627HWHEEL TRACTOR-SCRAPER:621K, 623K, 623K LRC, 627K, 627K LRC
More Information

| | |
| --- | --- |
| Part NO. | 323-9531,3239531,CA3239531 |
| Engine | C9 |
| Application | 816F 816F II 826G 826G II 826H 826K 836G 836H 836K 120H 120K 120M 120M 2 12H 12K 12M 12M 2 12M 3 12M 3 AWD 135H 140H 140K 140M 140M 2 140M 3 140M 3 AWD 143H 14M 160H 160K 160M 160M 2 160M 3 160M 3 AWD 163H 16M 24H 24M |