Air Brake Compressor 22040500 for Volvo Dump Truck A25F A30F A35G A40G Excavator EC340D EC350E EC380D EC480D EC750E
Part #
22040500, VOE 22040500, VOE22040500
Air Brake Compressor 22040500 for Volvo Dump Truck A25F A30F A35G A40G Excavator EC340D EC350E EC380D EC480D EC750E for sale on our website.
In addition to Air Brake Compressor 22040500, you can also buy other models or other parts of Excavators, Forklift, Aerial Work Platforms AWP and so on.

50000+ Parts
in Stock

30 Days
Money Back

2-7 Days
Fast Delivery

100% Secure
Payment
SUPPORT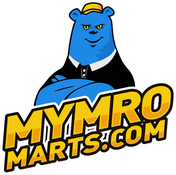 Shipping Policy
We ship fast so you can get on the road that much faster. Check out our Shipping Policy for more details.
Return&Exchange
We're only happy if you're happy. If you're not entirely satisfied with your order, you may be entitled to a refund. Check out our Return & Exchange for more details.
Air Brake Compressor 22040500 for Volvo Dump Truck A25F A30F A35G A40G Excavator EC340D EC350E EC380D EC480D EC750E
Part Number:
22040500, VOE 22040500, VOE22040500
Applications:
Volvo Dump Truck:
A25F, A25G, A30F, A30G, A35F, A35F FS, A35G, A35G FS, A35G, A40E, A40E FS, A40F, A40F FS, A40G, A40G FS, A40G, A45G, A45G FS, A60H
Volvo Excavator:
EC340D, EC350E, EC380D, EC380DHR, EC380E, EC380EHR, EC480D, EC480DHR, EC480E, EC480EHR, EC750E
Volvo Wheel Loader:
L150G, L150H, L180G, L180G HL, L180H, L180H HL, L220G, L220H, L250G, L250H
Volvo Pipelayer:
PL4809D, PL4809E
More Information

| | |
| --- | --- |
| Part NO. | 22040500, VOE 22040500, VOE22040500 |
| Application | A25F A25G A30F A30G A 35F A35F FS A35G A35G FS A35G A40E A40E FS A40F A40F FS A40G A40G FS A40G A45G A45G FS A60H EC340D EC350E EC380D EC380DHR EC380E EC380EHR EC480D EC480DHR EC480E EC480EHR EC750E |