A/C Compressor 394-9671 for Caterpillar CAT Excavator 385B Turck 773F 775F 777C 777D 777F 793F 797 797B 797F
Part #
394-9671, 3949671, CA3949671
A/C Compressor 394-9671 for Caterpillar CAT Excavator 385B Turck 773F 775F 777C 777D 777F 793F 797 797B 797F.
In addition to A/C Compressor 394-9671, you can also buy other models or other parts of Excavators, Forklift, Aerial Work Platforms AWP and etc. on our website.
50000+ Parts
in Stock

30 Days
Money Back

2-7 Days
Fast Delivery

100% Secure
Payment
SUPPORT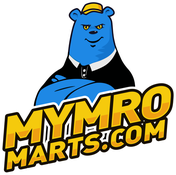 Shipping Policy
We ship fast so you can get on the road that much faster. Check out our Shipping Policy for more details.
Return&Exchange
We're only happy if you're happy. If you're not entirely satisfied with your order, you may be entitled to a refund. Check out our Return & Exchange for more details.
SD7H15 A/C Compressor 394-9671 for Caterpillar CAT Excavator 385B Turck 773F 775F 777C 777D 777F 793F 797 797B 797F
Type:
A/C Compressor, Air Conditioner Compressor, Air Conditioning Compressor
Replace Part Number:
394-9671, 3949671, CA3949671
Sanden Number: 4301, 4769
Specification:
Compressor Family: SD7H15
Style: Sealed Heavy Duty
Compressor Mount Type: Direct
Rotation Direction: CW
Cylinder Head: GK
Port Angle: Horizontal
Head Port Style: O-Ring Pad
Clutch Type: Dust Cover
Clutch Diameter: 130 mm ~ 5 and 1/8 inches
Belt Type: Serpentine
Number of Grooves: 8
Voltage: 24
Fit for Caterpillar CAT Engine:
3126B, C-9, C11, C13
Applications:
Fit for follwing models:
Caterpillar CAT ARTICULATED TRUCK:725, 730
Caterpillar CAT EXCAVATOR:385B
Caterpillar CAT INTEGRATED TOOLCARRIER:IT38G II, IT62G II, IT62H
Caterpillar CAT LANDFILL COMPACTOR:816F
Caterpillar CAT MOTOR GRADER:120H, 120K, 120K 2, 120M, 12H, 12K, 12M, 135H, 140H, 140K, 140K 2, 140M, 143H, 14H, 160H, 160K, 160M, 163H, 16H, 24M
Caterpillar CAT PETROLEUM ENGINE:C11, C13
Caterpillar CAT PETROLEUM PACKAGE:CX31-C13I, TH35-C11I
Caterpillar CAT RECLAIMER MIXER:RM-300
Caterpillar CAT SOIL COMPACTOR:815B, 815F
Caterpillar CAT TRACK LOADER:973D
Caterpillar CAT TRACK-TYPE TRACTOR:D8N
Caterpillar CAT TRUCK:773F, 775F, 777C, 777D, 777F, 793F, 793F AC, 793F CMD, 793F OEM, 793F XQ, 795F AC, 795F XQ, 797, 797B, 797F
Caterpillar CAT WHEEL DOZER:814F
Caterpillar CAT WHEEL LOADER:938G II, 950 GC, 950G II, 950H, 962G II, 962H, 966G II, 966H, 972G II, 972H, 980C
Caterpillar CAT WHEEL SKIDDER:525C, 535C, 545C
Caterpillar CAT WHEEL TRACTOR-SCRAPER:613G
See Details:
RM-300 Rotary Mixer BWR00001-UP (MACHINE) POWERED BY C11 Engine
950GC Wheel Loader M5T00001-UP (MACHINE) POWERED BY C7.1 Engine
24M Motor Grader - Power Train Upgrade B9K00001-UP (MACHINE)
295-6544 AIR CONDITIONER KIT CUSTOM PRODUCT SUPPORT LITERATURE FOR THE 950H, 962H WHEEL LOADERS AND THE IT62H INTERGRATED TOOLCARRIER K5K00001-UP (MACHINE)
797 Off-Highway Truck 5YW00001-UP (MACHINE)
725 Articulated Truck AFX00001-UP (MACHINE) POWERED BY 3176C Engine
730 Articulated Truck AGF00001-UP (MACHINE) POWERED BY 3196 Engine
385B Excavator ANS00001-UP (MACHINE) POWERED BY 3456 Engine
3126B Industrial Engine BEJ00001-UP
C-9 Industrial Engine CLJ00001-UP
140H Motor Grader APM00001-UP (MACHINE) POWERED BY 3176C Engine
160H Motor Grader ASD00001-UP (MACHINE) POWERED BY 3176C Engine
143H Motor Grader APN00001-UP (MACHINE) POWERED BY 3176C Engine
163H Motor Grader ARL00001-UP (MACHINE) POWERED BY 3176C Engine
12H Motor Grader AMZ00001-UP (MACHINE) POWERED BY C-9 Engine
12H Motor Grader CBK00001-UP (MACHINE) POWERED BY C-9 Engine
14H Motor Grader ASE00001-UP (MACHINE) POWERED BY 3176C Engine
16H Motor Grader ATS00001-UP (MACHINE) POWERED BY 3196 Engine
120H Motor Grader ALZ00001-UP (MACHINE) POWERED BY 3126B Engine
135H Motor Grader AMX00001-UP (MACHINE) POWERED BY 3126B Engine
962G II Wheel Loader BAD00001-UP (MACHINE) POWERED BY 3126B Engine
814F Wheel Dozer BGF00001-UP (MACHINE) POWERED BY 3176C Engine
815F Soil Compactor BKL00001-UP (MACHINE) POWERED BY 3176C Engine
816F Landfill Compactor BMR00001-UP (MACHINE) POWERED BY 3176C Engine
797 Off-Highway Truck 5YW00001-UP (MACHINE) POWERED BY 3524B Engine
966G II Wheel Loader ANT00001-UP (MACHINE) POWERED BY 3176C Engine
966G II Wheel Loader ANZ00001-UP (MACHINE) POWERED BY 3176C Engine
972G II Wheel Loader ANY00001-UP (MACHINE) POWERED BY 3196 Engine
972G II Wheel Loader AWP00001-UP (MACHINE) POWERED BY 3196 Engine
950G II WHEEL LOADER BAA00001-UP (MACHINE) POWERED BY 3126B Engine
IT62G II Integrated Toolcarrier AYA00001-UP (MACHINE) POWERED BY 3126B Engine
950G II Wheel Loader AXR00001-UP (MACHINE) POWERED BY 3126B Engine
950G II Wheel Loader AXX00001-UP (MACHINE) POWERED BY 3126B Engine
962G II Wheel Loader AXY00001-UP (MACHINE) POWERED BY 3126B Engine
962G II Wheel Loader AXS00001-UP (MACHINE) POWERED BY 3126B Engine
938G II Wheel Loader CRD00001-UP (MACHINE) POWERED BY 3126B Engine
938G II Wheel Loader RTB00001-UP (MACHINE) POWERED BY 3126B Engine
IT38G II Integrated Toolcarrier CSX00001-UP (MACHINE) POWERED BY 3126B Engine
120H Motor Grader CAF00001-UP (MACHINE) POWERED BY 3126B Engine
135H Motor Grader CBC00001-UP (MACHINE) POWERED BY 3126B Engine
140H Motor Grader CCA00001-UP (MACHINE) POWERED BY 3176C Engine
160H Motor Grader CCP00001-UP (MACHINE) POWERED BY 3176C Engine
966H Wheel Loader A6D00001-UP (MACHINE) POWERED BY C11 Engine
972H Wheel Loader A7D00001-UP (MACHINE) POWERED BY C13 Engine
950H Wheel Loader K5K00001-UP (MACHINE) POWERED BY C7 Engine
962H Wheel Loader K6K00001-UP (MACHINE) POWERED BY C7 Engine
730 Ejector Articulated Truck B1W00001-UP (MACHINE) POWERED BY C11 Engine
24M Motor Grader B9K00001-UP (MACHINE) POWERED BY C18 Engine
C11 Industrial Engine GLS00001-UP
C13 Industrial Engine LGK00001-UP
725 Articulated Truck B1L00001-UP (MACHINE) POWERED BY C11 Engine
730 Articulated Truck B1M00001-UP (MACHINE) POWERED BY C11 Engine
797B Off-Highway Truck JSM00001-UP (MACHINE)
950H Wheel Loader M1G00001-UP (MACHINE) POWERED BY C7 Engine
IT62H Integrated Toolcarrier M5G00001-UP (MACHINE) POWERED BY C7 Engine
962H Wheel Loader M3G00001-UP (MACHINE) POWERED BY C7 Engine
160M Motor Grader B9L00001-UP (MACHINE) POWERED BY C9 Engine
140M Motor Grader B9M00001-UP (MACHINE)
777F Off-Highway Truck JRP00001-UP (MACHINE) POWERED BY C32 Engine
773F Off-Highway Truck EED00001-UP (MACHINE) POWERED BY C27 Engine
775F Off-Highway Truck DLS00001-UP (MACHINE) POWERED BY C27 Engine
160M Motor Grader B9E00001-UP (MACHINE) POWERED BY C9 Engine
C13 Truck Engine JAM00001-UP
IT38G II Integrated Toolcarrier JAN00001-UP (MACHINE) POWERED BY 3126B Engine
950H PhII Wheel Loader K5K01000-UP (MACHINE) POWERED BY C7 Engine
545C Wheel Skidder 54500001-UP (MACHINE) POWERED BY C7 Engine
535C Wheel Skidder 53500001-UP (MACHINE) POWERED BY C7 Engine
525C Wheel Skidder 52500001-UP (MACHINE) POWERED BY C7 Engine
140M Motor Grader B9D00001-UP (MACHINE)
12K Motor Grader JJA00001-UP (MACHINE) POWERED BY C7 Engine
613G Wheel Tractor/ Scraper DBE00001-UP (MACHINE) POWERED BY C6.6 Engine
120K Motor Grader SZN00001-UP (MACHINE) POWERED BY C7 Engine
797F Off-Highway Truck LAJ00001-UP (MACHINE) POWERED BY C175-20 Engine
793F Off-Highway Truck SSP00001-UP (MACHINE) POWERED BY C175-16 Engine
160K Motor Grader JBP00001-UP (MACHINE) POWERED BY C7 Engine
120K Motor Grader JAP00001-UP (MACHINE) POWERED BY C7 Engine
973D TRACK-TYPE LOADER LCP00001-UP (MACHINE) POWERED BY C9 Engine
12K Motor Grader SZP00001-UP (MACHINE) POWERED BY C7 Engine
972H Wheel Loader-Military WLA00001-UP (MACHINE) POWERED BY C13 Engine
140K Motor Grader SZL00001-UP (MACHINE) POWERED BY C7 Engine
160K Motor Grader SZM00001-UP (MACHINE) POWERED BY C7 Engine
613G Wheel Tractor Scraper- (US Navy) YCB00001-UP (MACHINE) POWERED BY C6.6 Engine
795F-AC Off-Highway Truck ERM00001-UP (MACHINE) POWERED BY C175-16 Engine
140K Motor Grader JPA00001-UP (MACHINE) POWERED BY C7 Engine
777F OEM Off-Highway Truck JXP00001-UP (MACHINE) POWERED BY C32 Engine
140M Motor Grader - All Wheel Drive B9G00001-UP (MACHINE) POWERED BY C9 Engine
140M Motor Grader - All Wheel Drive D9G00001-UP (MACHINE) POWERED BY C9 Engine
160M Motor Grader - All Wheel Drive B9T00001-UP (MACHINE) POWERED BY C9 Engine
160M Motor Grader - All Wheel Drive D9T00001-UP (MACHINE) POWERED BY C9 Engine
773F OEM Off-Highway Truck EXD00001-UP (MACHINE) POWERED BY C27 Engine
775F OEM Off-Highway Truck EYG00001-UP (MACHINE) POWERED BY C27 Engine
C13 Engine Emissions Repower Tier III For D8N Tractor 1XJ00001-UP (MACHINE)
C13 Petroleum Engine A5K00001-UP
C11 Petroleum Engine B5K00001-UP
C7 Engine Emissions Retrofit Repower Tier III For 815B Compactor, 966D/E/F, And 966F Series II Wheel Loader 17Z00001-UP (MACHINE)
TH35-C13I Petroleum Power Train Package LGK00001-UP POWERED BY C13 Engine
TH35-C11I Petroleum Power Train Package GLS00001-UP
950H Wheel Loader JAD00001-UP (MACHINE) POWERED BY C7 Engine
962H Wheel Loader MAL00001-UP (MACHINE) POWERED BY C7 Engine
966H Wheel Loader TAL00001-UP (MACHINE) POWERED BY C11 Engine
More Information

| | |
| --- | --- |
| Part NO. | 394-9671, 3949671, CA3949671 |
| Engine | 3126B C-9 C11 C13 |
| Application | 120H 120K 120K 2 120M 12H 12K 12M 135H 140H 140K 140K 2 140M 143H 14H 160H 160K 160M 163H 16H 24M |