A/C Compressor 82016158 for Ford New Holland Tractor 8160 8340 8360 8560 TM115 TM120 TM125 TM130 TV140 TV145
Part #
82008688 ,82016158,820161581,8177089,4444,4711,5312,5371,5706,6022,6125,7492,7865,7890,8013,8028,8083,8100,8103,9682,194711,1014J9,1027G9,SD5S14-5312,8177089,18-04081
A/C Compressor 82016158 for Ford New Holland Tractor 8160 8340 8360 8560 TM115 TM120 TM125 TM130 TV140 TV145.
In addition to A/C Compressor 82016158, you can also buy other models or other parts of Excavators, Forklift, Aerial Work Platforms AWP and so on.
50000+ Parts
in Stock
30 Days
Money Back
2-7 Days
Fast Delivery

100% Secure
Payment
SUPPORT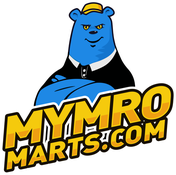 Shipping Policy
We ship fast so you can get on the road that much faster. Check out our Shipping Policy for more details.
Return&Exchange
We're only happy if you're happy. If you're not entirely satisfied with your order, you may be entitled to a refund. Check out our Return & Exchange for more details.
SD7H15 A/C Compressor 82016158 for Ford New Holland Tractor 8160 8340 8360 8560 TM115 TM120 TM125 TM130 TV140 TV145
Type:
A/C Compressor, Air Conditioner Compressor, Air Conditioning Compressor
Replace Part Number:
New Holland:82008688,82016158
Volvo:820161581,8177089
Sanden:4444,4711,5312,5371,5706,6022,6125,7492,7865,7890,8013,8028,8083,8100,8103,9682,194711,1014J9,1027G9,8177089,18-04081,1804081
Airsource:5706G
Alliance:N83-304344,N83304344,N83-304562,N83304562
Carrier AC:18-00093-02,180009302
Fleetrite:1ZGG705006
Kysor:1401114
Paccar Kenworth Peterbilt:18-04081
Red Dot:75R-81482,75R81482,75R-8462,75R8462,RD5-11322-0,RD5113220
Western Star:61104-3450,611043450
Hella:351126001,8FK351126-001,8FK351126001
Powermax:7010467
DRI:700510846
Denso:DCP99928, DCP99929
Cargo:240346
Specification:
Compressor Family: SD7H15
Style: Sealed Heavy Duty
Compressor Mount Type: Ear
Rotation Direction: CW
Cylinder Head: JE
Port Angle: Vertical
Head Port Style: O-Ring
Head Port Discharge Size: 3/4" Male Threaded
Head Port Suction Size: 7/8" Male Threaded
Clutch Diameter: 119 mm ~ 4 and 11/16 inches
Clutch Style: Dust Cover
Belt Type: Serpentine
Number of Grooves: 8
Voltage: 12
Coil Connector: 1 Wire Male Bullet
Coil Position: 12 O'clock
Oil Type: SP15 or PAG 100
Oil Qty: 135cc
Refrigerant: R134a
Application:
Fit for follwing models:
Ford New Holland Tractor:555,655,8160,8240,8260,8340,8360,8560,TM115,TM120,TM125,TM130,TM135,
TM140,TM150,TM155,TM165,TM175,TM190TV140,TV145
New Holland Skid Steer Loader:LS190,LS190B
New Holland Backhoe:655A,655B,655C,655D,555A,555B,555C,555D,555E
More Information

| | |
| --- | --- |
| Part NO. | 82008688 ,82016158,820161581,8177089,4444,4711,5312,5371,5706,6022,6125,7492,7865,7890,8013,8028,8083,8100,8103,9682,194711,1014J9,1027G9,SD5S14-5312,8177089,18-04081 |
| Application | 555 655 8160 8240 8260 8340 8360 8560 TM115 TM120 TM125 TM130 TM135 TM140 TM150 TM155 TM165 TM175 TM190TV140 TV145 LS190 LS190B 655A 655B 655C 655D 555A 555B 555C 555D 555E |