Belt Tensioner 6731-61-4510 For Komatsu PC120-6 PC228US-2 PC228UU-1 PC128UU-2 PC158US-2 PC138US-2 PC200-6 PC220-6 PC230-6 PC250-6 Engine 4D102E 6D102E
Part #
6731-61-4510,6731614510
Belt Tensioner 6731-61-4510 For Komatsu PC120-6 PC228US-2 PC228UU-1 PC128UU-2 PC158US-2 PC138US-2 PC200-6 PC220-6 PC230-6 PC250-6 Engine 4D102E 6D102E for sale on our website.
In addition to Belt Tensioner 6731-61-4510, you can also buy other models or other parts of Excavators, Forklifts, Aerial Work Platforms AWP and etc. on our website.
50000+ Parts
in Stock

30 Days
Money Back

2-7 Days
Fast Delivery

100% Secure
Payment
SUPPORT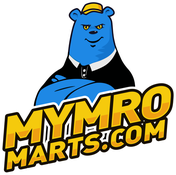 Shipping Policy
We ship fast so you can get on the road that much faster. Check out our Shipping Policy for more details.
Return&Exchange
We're only happy if you're happy. If you're not entirely satisfied with your order, you may be entitled to a refund. Check out our Return & Exchange for more details.
Belt Tensioner 6731-61-4510 for Komatsu Engine 4D102 6D102 Excavator PC200-6 PC120-6
Replace Part Number:
6731-61-4510, 6736-61-4120, 6732-62-4130, 6731-61-4140, 6731-61-4511, 6731-61-4141, 6732-61-4130, 6732-61-3630, 6736-61-4110, 6732-61-4610, 6736-61-4150, CU4063951, 6731614510, 6736614120, 6732624130, 6731614140, 6731614511, 6731614141, 6732614130, 6732613630, 6736614110, 6732614610, 6736614150
Fit For Komatsu Engine:
4D102E-1G, 6D102E-1F, 6D102E-1F-C1, 6D102E-1F-C2, 6D102E-1F-D1, S6D102E-1, S4D102E-1L, S4D102E-1V, S4D102E-1V-2, S4D102E-1X, S4D102E-1X-2, S6D102E-1C, S6D102E-1C-6Z, S6D102E-1C-Z, S6D102E-1F, S6D102E-1FL-S2, S6D102E-1F-S2, S6D102E-1F-US, S6D102E-1F-UT, S6D102E-1J, S6D102E-1K, S6D102E-1K-6, S6D102E-1M, S6D102E-1Q, S6D102E-1S, SA6D102E-1B-7, SA6D102E-1C, SA6D102E-1C-25, SA6D102E-1C-35, SA6D102E-1C-7, SA6D102E-1C-73, SA6D102E-1C-7Z, SA6D102E-1C-Z, SA6D102E-1G, EGS120-6
Applications:
Fit For Komatsu Wheel Loader:WA180-3MC, WA100M-3-CB, WA100M-3-CN, WA300L-3
Fit For Komatsu Excavator:PC120-6, PC210-6D, PC200-6Z, PC228UU-1-TN, PC228UU-1-MO, PC228UU-1, PC228USLC-1, PC228US-1, PC228USLC-1-TN, PC228US-1-TN, PC220-6Z, PC250HD-6Z, PC220LC-6Z, PC230-6, PC220LC-6, PC250LC-6, PC220-6, PC250-6, PC230LC-6, PC200-6S, PC128US-2, PC128US-2, PC128UU-2, PC138USLC-2, PC128UU-2, PC138US-2, PC128US-2, PC158US-2, PC158US-2, PC158USLC-2, PC200LC-6, PC210LC-6, PC200-6, PC200LC-6H, PC210-6, PC200-6H, PC230LC-6, PC220LC-6, PC230-6, PC220-6, PC200LC-6Z, PC200-6Z, PC228USLC-2, PC228US-2
Fit For Komatsu Roller:JV100WP-2, JV100WA-2, JV130WH-1, JV100WA-2T, JV100WP-2T, JV100A-2T
Fit For Komatsu Grader:GD405A-3S, GD405A-3, GD505A-3A, GD305A-3
Fit For Komatsu Mobile Crusher:BR200S-1, BR350JG-1, BR250RG-1, BR350JG-1
More Information

| | |
| --- | --- |
| Part NO. | 6731-61-4510,6731614510 |
| Engine | 4D102E 6D102E |
| Application | PC228US-2 PC228UU-1 PC128UU-2 PC158US-2 PC138US-2 PC200-6 PC220-6 PC230-6 PC250-6 |