Blower Motor Assembly ND116340-7350 for Komatsu HB205 HB215 PC130 PC200 PC2000 PC220 PC300 PC400 PC550 PC600 PC700 PC800 PW148 PW160 PW180
Part #
ND116340-7350, ND1163407350
Blower Motor Assembly ND116340-7350 for Komatsu HB205 HB215 PC130 PC200 PC2000 PC220 PC300 PC400 PC550 PC600 PC700 PC800 PW148 PW160 PW180 for sale on our website.
In addition to Blower Motor Assembly ND116340-7350, you can also buy other models or other parts of Excavators, Forklift, Aerial Work Platforms AWP and etc. on our website.
50000+ Parts
in Stock

30 Days
Money Back

2-7 Days
Fast Delivery

100% Secure
Payment
SUPPORT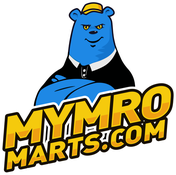 Shipping Policy
We ship fast so you can get on the road that much faster. Check out our Shipping Policy for more details.
Return&Exchange
We're only happy if you're happy. If you're not entirely satisfied with your order, you may be entitled to a refund. Check out our Return & Exchange for more details.
Blower Motor Assembly ND116340-7350 for Komatsu HB205 HB215 PC130 PC200 PC2000 PC220 PC300 PC400 PC550 PC600 PC700 PC800 PW148 PW160 PW180
Part Number:
ND116340-7350, ND1163407350
Applications:
Komatsu Bulldozers: D155A, D155AX, D65EX, D65PX, D65WX Komatsu Excavators: HB205, HB215, PC130, PC160, PC190, PC200, PC2000, PC200LL, PC220, PC240, PC270, PC300, PC300HD, PC350, PC350HD, PC400, PC450, PC550, PC600, PC650, PC700, PC800, PC800SE, PC850, PC850SE, PW148, PW160, PW180
Details:
Komatsu Bulldozers: D155A-6, D155A-6R, D155AX-6, D155AX-6A, D65EX-16, D65PX-16, D65WX-16Komatsu Excavators: HB205-1, HB215LC-1, PC130-8, PC160LC-8, PC190LC-8, PC190NLC-8, PC195LC-8, PC2000-8, PC200-7, PC200-8, PC200-8E0, PC200F-8, PC200LC-7, PC200LC-8, PC200LC-8E0, PC200LL-8, PC220-8, PC220LC-7, PC220LC-8, PC240LC-8, PC270-8, PC270LC-8, PC270LC-8N1-W1, PC270LC-8-W1, PC290LC-8, PC300-8, PC300HD-8, PC300LC-8, PC350-8, PC350HD-8, PC350LC-8, PC400-7, PC400-7(-50), PC400-8, PC400-8R, PC400LC-7, PC400LC-8, PC400LC-8R, PC400LCSE-8R, PC430-8, PC450-7, PC450-8, PC450-8R, PC450LC-7, PC450LC-8, PC450LC-8R, PC460LC-8, PC500LC-8, PC500LC-8R, PC550LC-8, PC600-8, PC600-8E0, PC600-8R, PC600-8R1, PC600LC-8, PC600LC-8E0, PC600LC-8R, PC600LC-8R1, PC650LC-8E0, PC700LC-8E0, PC700LC-8R, PC800-8E0, PC800-8R1, PC800LC-8E0, PC800LC-8R1, PC800SE-8E0, PC800SE-8R1, PC850-8E0, PC850-8R1, PC850SE-8E0, PC850SE-8R1, PW148-10, PW148-8, PW160-10, PW160-8, PW180-10, PW180-7, PW200-7
More Information

| | |
| --- | --- |
| Part NO. | ND116340-7350, ND1163407350 |
| Application | D155A D155AX D65EX D65PX D65WX HB205 HB215 PC130 PC160 PC190 PC200 PC2000 PC200LL PC220 PC240 PC270 PC300 PC300HD PC350 PC350HD PC400 PC450 PC550 PC600 PC650 PC700 PC800 PC800SE PC850 PC850SE PW148 PW160 PW180 |