Cooling Fan Belt 16241-97010 for Kubota Engine D1105 D1305 V1305 V1505 Excavator KX41-2 KX61-2 KX71-3 KX91-2 U25S
Part #
16241-97010,1624197010,16241-97012,1624197012,16241-97013,1624197013,14431-72530,1443172530
Cooling Fan Belt 16241-97010 for Kubota Engine D1105 D1305 V1305 V1505 Excavator KX41-2 KX61-2 KX71-3 KX91-2 U25S for sale on our website.
In addition to Cooling Fan Belt 16241-97010, you can also buy other models or other parts of Excavators, Forklift, Aerial Work Platforms AWP and etc. on our website.
50000+ Parts
in Stock

30 Days
Money Back

2-7 Days
Fast Delivery

100% Secure
Payment
SUPPORT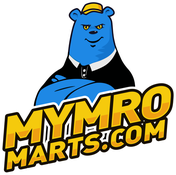 Shipping Policy
We ship fast so you can get on the road that much faster. Check out our Shipping Policy for more details.
Return&Exchange
We're only happy if you're happy. If you're not entirely satisfied with your order, you may be entitled to a refund. Check out our Return & Exchange for more details.
Cooling Fan Belt 16241-97010 for Kubota Engine D1105 D1305 V1305 V1505 Excavator KX41-2 KX61-2 KX71-3 KX91-2 U25S
Part Number:
16241-97010,1624197010,16241-97012,1624197012,16241-97013,1624197013,14431-72530,1443172530
Kubota Engine:
D1105, D1105-T, D1305, V1305, V1505, V1505-T
Applications:
Kubota Tractor:
B2320DT, B2320DTN(-1), B2320DTWO, B2320HSD, B2320HSDN, B2410HSD, B2410HSDB, B2410HSE, B2620HSD, B2630HSD, B2710HSD, B2910HSD, B2920HSD, B3030HSD, B3200HSD, B3200HSDWO, B7500D, B7500DTN, B7500HSD, B7510D, B7510DN, B7510HSD, B7510HSDTR, B7610HSD, B7800HSD, BX2200D, BX22D, BX23D, BX2660D
Kubota Excavator:
KX41-2, KX41-2(S SERIES), KX61-2, KX61-2(S SERIES), KX71-3 CABIN, KX71-3 CANOPY, KX91-2, U25S
Kubota Wheel Loader:R310(OLD TYPE), R310BH(OLD TYPE)
More Information

| | |
| --- | --- |
| Part NO. | 16241-97010,1624197010,16241-97012,1624197012,16241-97013,1624197013,14431-72530,1443172530 |
| Engine | D1105 D1105-T D1305 V1305 V1505 V1505-T |
| Application | B2320DT B2320DTN(-1) B2320DTWO B2320HSD B2320HSDN B2410HSD B2410HSDB B2410HSE B2620HSD B2630HSD B2710HSD B2910HSD B2920HSD B3030HSD B3200HSD B3200HSDWO B7500D B7500DTN B7500HSD B7510D B7510DN B7510HSD B7510HSDTR B7610HSD B7800HSD |