Cylinder Head 308-1859 for Caterpillar CAT 3024C C2.2 Engine 216B 226B 232B 242B 232D 242B2 247B 257B 249D Skid Steer Loader
Part #
CA3081859,308-1859,3081859
Cylinder Head 308-1859 for Caterpillar CAT 3024C C2.2 Engine 216B 226B 232B 242B 232D 242B2 247B 257B 249D Skid Steer Loader for sale on our website.
In addition to Cylinder Head 308-1859, you can also buy other models or other parts of Excavators, Forklift, and Aerial Work Platforms AWP on our website.
50000+ Parts
in Stock

30 Days
Money Back

2-7 Days
Fast Delivery

100% Secure
Payment
SUPPORT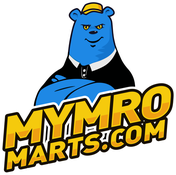 Shipping Policy
We ship fast so you can get on the road that much faster. Check out our Shipping Policy for more details.
Return&Exchange
We're only happy if you're happy. If you're not entirely satisfied with your order, you may be entitled to a refund. Check out our Return & Exchange for more details.
Cylinder Head 308-1859 for Caterpillar CAT 3024C C2.2 Engine 216B 226B 232B 242B 232D 242B2 247B 257B 249D Skid Steer Loader
Part Number:
CA3081859,308-1859,3081859
Applications:
216B 226B 232B 242B Skid Steer Loader BXM00001-04224 (MACHINE) POWERED BY 3024C Engine
226B2 Skid Steer Loader MJH10575-UP (MACHINE) POWERED BY 3024C Engine
226B3 Skid Steer Loader AS200001-UP (MACHINE) POWERED BY C2.2 Engine
226B3 Skid Steer Loader DXZ00001-UP (MACHINE) POWERED BY C2.2 Engine
226B3 Skid Steer Loader F3D00001-UP (MACHINE) POWERED BY C2.2 Engine
226B3 Skid Steer Loader MWD00001-UP (MACHINE) POWERED BY C2.2 Engine
226B3 Skid Steer Loader SNA00001-UP (MACHINE) POWERED BY C2.2 Engine
232B2 Skid Steer Loader SCH02475-UP (MACHINE) POWERED BY 3024C Engine
232D Skid Steer Loader DPR00001-UP (MACHINE) POWERED BY C2.2 Engine
232D3 Skid Steer Loader D5Z00001-UP (MACHINE) POWERED BY C2.2 Engine
239D Compact Track Loader BL900001-UP (MACHINE) POWERED BY C2.2 Engine
242B2 Skid Steer Loader BXM04225-UP (MACHINE) POWERED BY 3024C Engine
247B 257B Multi Terrain Loader MTL00001-05074 (MACHINE) POWERED BY 3024C Engine
247B2 Multi Terrain Loader MTL05075-UP (MACHINE) POWERED BY 3024C Engine
247B3 Multi Terrain Loader ESL00001-UP (MACHINE) POWERED BY C2.2 Engine
247B3 Multi Terrain Loader KB300001-UP (MACHINE) POWERED BY C2.2 Engine
247B3 Multi Terrain Loader TSL00001-UP (MACHINE) POWERED BY C2.2 Engine
249D Compact Track Loader AH900001-UP (MACHINE) POWERED BY C2.2 Engine
249D Compact Track Loader AH900001-UP (MACHINE) POWERED BY C2.2 Engine
257B2 Multi Terrain Loader SLK07300-UP (MACHINE) POWERED BY 3024C Engine
3024C Industrial Engine 42400001-UPC2.2 Generator Set GBE00001-UP
C2.2 Industrial Engine C4M00001-UPC2.2 Industrial Engine C6M00001-UP
C2.2 Industrial Engine C8Y00001-UPC2.2 Industrial Engine C8Z00001-UP
C2.2 Industrial Engine G7L00001-UPC2.2 Industrial Engine G9P00001-UP
C2.2 Marine-Generator Set Engine JAW00001-UP POWERED BY C2.2 Engine
More Information

| | |
| --- | --- |
| Part NO. | CA3081859,308-1859,3081859 |
| Engine | 3024C |
| Application | 216B 226B 232B 242B 226B2 226B3 232D 242B2 247B 257B 247B2 247B3 249D |