Engine Thermostat 129155-49800 for Yanmar 4TNE84 Komatsu 4D84E S4D84E Engine Kobelco Excavator SK40SR-2
Part #
129155-49800,12915549800,Y129155-49801,Y12915549801
Engine Thermostat 129155-49800 for Yanmar 4TNE84 Komatsu 4D84E S4D84E Engine Kobelco Excavator SK40SR-2 for sale on our website.
In addition to Engine Thermostat 129155-49800, you can also buy other models or other parts For DOOSAN, For OTHER BRAND, For KOMATSU, For KOBELCO Excavators, Forklift, Aerial Work Platforms AWP and so on.
50000+ Parts
in Stock
30 Days
Money Back
2-7 Days
Fast Delivery

100% Secure
Payment
SUPPORT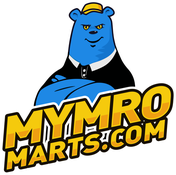 Shipping Policy
We ship fast so you can get on the road that much faster. Check out our Shipping Policy for more details.
Return&Exchange
We're only happy if you're happy. If you're not entirely satisfied with your order, you may be entitled to a refund. Check out our Return & Exchange for more details.
Engine Thermostat 129155-49800 for Yanmar 4TNE84 Komatsu 4D84E S4D84E Engine Kobelco Excavator SK40SR-2
Part Number:
129155-49800, 12915549800, Y129155-49801, Y12915549801
Applications:
Engine:Yanmar 4TNE84-AF, 4TNE84-EAF
Engine:Komatsu 4D84E-3FB, 4D84E-3B, 4D84E-3C, 4D84E-3D, S4D84E-1FD, 4D84E-3E, 4D84E, S4D84E
DOOSAN DAEWOO Skid Steer Loader:1340XL, 602 Plus, DSL601
KOBELCO Excavator:SK40SR-2
KOHLER Generator:15CCO, 15CCFO, 15R091, 15ROY, 15ROZ
KOMATSU Drill Machine:BC70
KOMATSU Excavator:PC45-1, PC40-7, PC40R-8, PC45R-8, PC40MRX-1-E, PC45MRX-1-E
KOMATSU Backhoe:RAM700-3
KOMATSU Skid Steer:SK510, SK815, SK820, SK820-5
MUSTANG Loader:2040, 2042, 2044, 2050
YANMAR Generator:YEG400DSHC, YEG400DSHS, YEG400DTHC, YEG400DTHS
YANMAR Chipper:PRO CHIP 944
More Information

| | |
| --- | --- |
| Part NO. | 129155-49800,12915549800,Y129155-49801,Y12915549801 |
| Engine | 4TNE84-AF 4TNE84-EAF 4D84E-3FB 4D84E-3B 4D84E-3C 4D84E-3D S4D84E-1FD 4D84E-3E 4D84E S4D84E |
| Application | 1340XL 602Plus DSL601 15CCO 15CCFO 15R091 15ROY 15ROZ PC45-1 PC40-7 PC40R-8 PC45R-8 PC40MRX-1-E PC45MRX-1-E |