Filter Set 11-9342 11-9300 11-9182 for Thermo King Transport Refrigeration SB190 SB210 SB230 SB330
Part #
10-0417, 100417, 10-417, 10417, 10-0574, 10574, 10-0585, 100585, 10-0539, 100539, 11-9342, 11-9300, 11-9182, 119342, 119300, 119182
Filter Set 11-9342 11-9300 11-9182 for Thermo King Transport Refrigeration SB190 SB210 SB230 SB330 for sale on our website.
In addition to Filter Set 11-9342 11-9300 11-9182, you can also buy other models or other parts of Excavators, Forklift, Aerial Work Platforms AWP and so on.
50000+ Parts
in Stock

30 Days
Money Back

2-7 Days
Fast Delivery

100% Secure
Payment
Our Price
Special Price
$78.00
Regular Price
$88.64
SUPPORT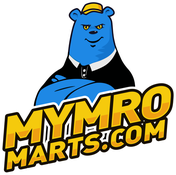 Shipping Policy
We ship fast so you can get on the road that much faster. Check out our Shipping Policy for more details.
Return&Exchange
We're only happy if you're happy. If you're not entirely satisfied with your order, you may be entitled to a refund. Check out our Return & Exchange for more details.
Filter Set 11-9342 11-9300 11-9182 for Thermo King Transport Refrigeration SB190 SB210 SB230 SB330
Part NO.:
Filter Kit: 10-0417, 100417, 10-417, 10417, 10-0574, 10574, 10-0585, 100585, 10-0539, 100539
Oil Filter: 11-9182, 119182
Fuel Filter: 11-9342, 119342
Air Filter: 11-9300, 119300
Application:
Thermo King Transport Refrigeration: SB190, SB210, SB230, SB330
SLXi: SLXi Spectrum, 400, 300 Whisper Pro, 200, 100, 200-50, 300 Whisper Pro-50, Spectrum-50
Spectrum: 50, DE, SB 30, SB-III
SB: 100, 110, 190, 200, 210+, 230+, 300, 310+, 400, 30 Multi-Temp, 330, 130, 310, 210, 230, 230-50, 210-50
SLX: 400 SLX Whisper, 400, 300, 200, 400 50, 100, 300-50, 300e-50, 400-50, 400e-50, Spectrum-50
SL: 400e, 200e, 100, 200, 300, 400, 100e, SL-400e SR2
SB I-III: SB III-50
SLXe: 300, 200, 400, Spectrum, 400-50, 300-50, 200-50, Spectrum-50

Including:
Fuel Filter 11-9342: 1 PC
Air Filter 11-9300: 1 PC
Oil Filter 11-9182: 1PC
More Information

| | |
| --- | --- |
| Part NO. | 10-0417, 100417, 10-417, 10417, 10-0574, 10574, 10-0585, 100585, 10-0539, 100539, 11-9342, 11-9300, 11-9182, 119342, 119300, 119182 |
| Application | SB190 SB210 SB230 SB330 |