Fuel Filter 26566602 for Perkins Engine 3.152 4.165 6.354 V8.540 V8.640 Series
Part #
OD18873, 26566602, R26566602, V836339371, 3405419M3, 1896287M91, 3621009-M1, 3405419M1
Fuel Filter 26566602 for Perkins Engine 3.152 4.165 6.354 V8.540 V8.640 Series for sale on our website.
In addition to Fuel Filter 26566602, you can also buy other models or other parts of Excavators, Forklift, Aerial Work Platforms AWP and etc. on our website.
50000+ Parts
in Stock

30 Days
Money Back

2-7 Days
Fast Delivery

100% Secure
Payment
SUPPORT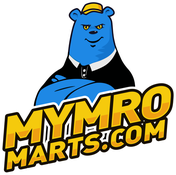 Shipping Policy
We ship fast so you can get on the road that much faster. Check out our Shipping Policy for more details.
Return&Exchange
We're only happy if you're happy. If you're not entirely satisfied with your order, you may be entitled to a refund. Check out our Return & Exchange for more details.
Fuel Filter 26566602 for Perkins Engine 3.152 4.165 6.354 V8.540 V8.640 Series
Part Number:
Perkins:26566602, R26566602, OD18873
BALDWIN:BF884
BEPCO:60/111-4
CAV:7111-796, CAV796
CLAAS:3369230, 6005007410
COOPERS FILTERS:AZF029
CROSLAND FILTERS:555 620, CR555, CR620
DONALDSON:P556287
FIAT:1930277
FLEETGUARD:FF4052A
FORD NEW HOLLAND:83917626, D8N9176AA, D8NN9176AA
HURLIMAN:243191301
KNECHT:KX24
LUBER-FINER:LFF3501
LUCAS:7111796
LAMBORGHINI:2.4319.130.1
LANDINI:126560602, E3541382M1
LEYLAND:GFE5006, 37H7937
MANN:P945X, P945
MASSEY FERGUSON - INDUSTRIAL:V836339371, 3405419M3, 1896287M91, 3621009-M1, 3405419M1
RENAULT:6005007410
SF:SK3970
SAME:2.4319.130.1
SANDERSON:506697
SOPARIS:CC9233
TECNOCAR:N1118
VAP:VPD6022
VOLVO:119990661
Applications:
Perkins Engines:
3.152 Series:D3.152
4.165 Series:4.165
6.354 Series:6.354, 6.3541, 6.3542, 6.3544, 6.3724, C6.3544, T6.3544
V8.540 Series:T8.540
V8.640 Series:T8.640, V8.640
More Information

| | |
| --- | --- |
| Part NO. | OD18873, 26566602, R26566602, V836339371, 3405419M3, 1896287M91, 3621009-M1, 3405419M1 |
| Engine | D3.152 4.165 6.354 6.3541 6.3542 6.3544 6.3724 C6.3544 T6.3544 T8.540 T8.640 V8.640 |