Fuel Filter 32/925694 for JCB Excavator 8065 DL 8065 RTS 8085 ZTS
Part #
32/925694, 32-925694, 32925694, BF7956-D, FSM 4289, 6015, P551426, FS1069, PS10407
Fuel Filter 32/925694 for JCB Excavator 8065 DL 8065 RTS 8085 ZTS for sale on our website.
In addition to Fuel Filter 32/925694, you can also buy other models or other parts of Excavators, Forklift, Aerial Work Platforms AWP, and so on.
50000+ Parts
in Stock

30 Days
Money Back

2-7 Days
Fast Delivery

100% Secure
Payment
SUPPORT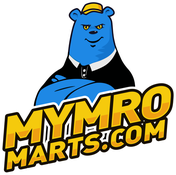 Shipping Policy
We ship fast so you can get on the road that much faster. Check out our Shipping Policy for more details.
Return&Exchange
We're only happy if you're happy. If you're not entirely satisfied with your order, you may be entitled to a refund. Check out our Return & Exchange for more details.
Fuel Filter 32/925694 for JCB 8065 DL 8065 RTS 8085 ZTS

Part Number:
JCB:32/925694, 32-925694, 32925694
Baldwin:BF7956-D
Coopers:FSM 4289
Crosland:6015
Donaldson:P551426
Fleetguard:FS1069
Fram:PS10407

Applications:
JCB Backhoe Loader:
2CX, 2CX 10, 2CX 12, 2CX-AIRMASTER, 2CXL, 2CX LOADER, 2CXS, 2CXSL, 2CX-SM, 2CX UTILITY, 2143 14, CX 14, 214 14-PC, 3CX 14-PC, 214e 14, 3C 14, 214e-LL, 3C-LL, 214S 14, 4CX 14, 214S 14-PC, 4CX 14-PC, 215 15, 3CX 15,215 15-PC, 3CX 15-PC, 215S 15, 4CX 15, 215S 15-PC, 4CX 15-PC, 217 17, 3CX 17, 217 17-PC, 3CX 17-PC, 217S 17, 4CX 17, 217S 17-PC, 4CX 17-PC, 3C, 3CX, 3CXS, 3CXS-PC, 3CX-T, 3CX-T-PC, 4CX, 4CX-PC
JCB Generator:
G115QX 1, G115X 1, G116X ST3A, G140QX 1, G140X 1, G141QX ST3A, G141X ST3A, G65QX 1, G65X 1, G66QX 1 ST3A, G66X 1 ST3A, G90QX 1, G90X 1, G91QX ST3A, G91X ST3A, G66X ST3A, G100RX, G101RX, G130RX, G131RX, G160RX, G200RX, G20RX, G21RX, G30RX, G31RX, G40RX, G41RX, G60RX, G61RX, G80RX, G81RX, G116QX, G116X, G141QX, G141X, G275QX update, G275X update, G276QX, G276X, G330QX update, G330X update, G331QX, G331X, G400QX, G400QX update, G400X, G400X update, G401QX, G401X, G440QX update, G440X update, G441QX, G441X, G500QX update, G500X update, G551QX, G551X, G66QX, G66X, G91QX, G91X, G115QX, G115X, G140QX, G140X, G65QX, G65X, G90QX, G90X
JCB Military Machine:541-70M, 535-95, 3CX LWT (AA), 524-50M
JCB Mini Crawler Excavator:8085 ZTS ROW, 8085 ZTS USA, 8065 DL, 8065 RTS, 8085 ZTS
JCB Telescopic Handler:526, 0.526, 526S, .528-70, 528-70, 528S, .528S, .536-60, 536-60, .536-70, 536-70, .531-70, 531-70, .531-70 SWAY, 531-70 SWAY, .541-70, 541-70, .541-70 SWAY, 541-70 SWAY, 550-140, .535-125 HiViZ, 535-125 HiViZ, .535-140 HiViZ, 535-140 HiViZ, .535-125, 535-125, .535-140, 535-140, .540-140, 540-140, 540-170, 550-170, .550-140, .533-105, 533-105, .535-95, 535-95, .535-95 SWAY, 535-95 SWAY, .526-56, 526-56, 506C, 506C HL, 508C, .524-50, 524-50, .527-55, 527-55, .527-55S, 527-55S
JCB Teletruk:
TLT25D TCR, TLT25G TCR, TLT30D4X4, TLT30DHI A, TLT30DHIGH, TLT30D TCR, TLT30G TCR, TLT35D4X4, TLT35D 4X4, TLT35D4X4A, TLT35D TCR, TLT35DTCRA, TLT4X4D, TLT 25D, TLT-25D, TLT 30D, TLT-30D, TLT 30D 4WD, TLT-30D 4WD, TLT 35D, TLT-35D, TLT 35D 4WD, TLT-35D 4WD, TLT 20D, TLT 30D HL, TLT-30D HL, TLT 3, TLT 30
JCB Vibromax VM:VM115, .VM115
JCB Wheeled Loader:406, 0.406, 409, 0.409
JCB Rough Terrain Fork Lift:926 2WD, 926-2WD, 926 4WD, 926-4WD, 930 2WD, 930-2WD, 930 4WD, 930-4WD, 940 2WD, 940-2WD, 940 4WD, 940-4WD, 950-2WD, 950-4WD, 528-70
More Information

| | |
| --- | --- |
| Part NO. | 32/925694, 32-925694, 32925694, BF7956-D, FSM 4289, 6015, P551426, FS1069, PS10407 |
| Application | 8085ZTSROW 8085ZTSUSA 8065DL 8065RTS 8085ZTS 2CX 2CX10 2CX12 2CX-AIRMASTER 2CXL 2CXLOADER 2CXS 2CXSL 2CX-SM 2CXUTILITY 214314 CX14 21414-PC 3CX14-PC 214e14 3C14 214e-LL 3C-LL 214S14 4CX14 214S14-PC 4CX14-PC |