Fuel Pump Assembly 3594444 21545138 21397771 for Volvo Penta Engine 4.3L 5.0L 5.7L 8.1L
Part #
3861355 3860210 21608511 21545138 21397771 3594444
Fuel pump assembly 3594444 21545138 21397771 is fit for Volvo Penta engine 4.3L 5.0L 5.7L 8.1L.
In addition to fuel pump assembly 3594444 21545138 21397771, you can also buy other models or other parts of excavators, Forklift, and Aerial Work Platforms AWP on our website.

50000+ Parts
in Stock

30 Days
Money Back

2-7 Days
Fast Delivery

100% Secure
Payment
Our Price
Special Price
$219.09
Regular Price
$248.97
This item will be shipped 7 days later due to stock condition.
SUPPORT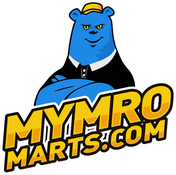 Shipping Policy
We ship fast so you can get on the road that much faster. Check out our Shipping Policy for more details.
Return&Exchange
We're only happy if you're happy. If you're not entirely satisfied with your order, you may be entitled to a refund. Check out our Return & Exchange for more details.
Fuel Pump Assembly 3594444 21545138 21397771 for Volvo Penta Engine 4.3L 5.0L 5.7L 8.1L
Part NO.:
3861355, 3860210, 21608511, 21545138, 21397771, 3594444
Applications:
Volvo Penta Engine: 4.3L, 5.0L, 5.7L, 8.1L, 4.3GXi-A, 4.3GXi-B, 4.3GXi-BF, 4.3OSi-B, 4.3GXi-C, 4.3GXi-CF, 4.3GXi-D, 4.3GXi-E, 4.3GXi-EF, 4.3OSi-E, 4.3GXi-F, 4.3GXi-FF, 4.3OSi-F, 4.3GXi-G, 4.3GXi-GF, 4.3OSi-G, 5.0GXi-A, 5.7Gi-A, 5.7GXi-A, 5.0GXi-B, 5.0GXi-BF, 5.0OSi-B, 5.0GXi-C, 5.0GXi-CF, 5.0GXi-D, 5.0GXi-E, 5.0GXi-EF, 5.0OSi-E, 5.0GXi-F, 5.0GXi-FF, 5.0OSi-F, 5.0GXi-G, 5.0GXi-GF, 5.0OSi-G, 5.7Gi-C, 5.7Gi-CF, 5.7Gi-D, 5.7Gi-E, 5.7Gi-EF, 5.7GiI-E, 5.7Gi-F, 5.7Gi-FF, 5.7GXi-G, 5.7Gi-G, 5.7Gi-GF, 5.7GXi-H, 5.7GiI-F, 5.7GXiI-G, 5.7GiI-G, 5.7GXiI-H, 8.1Gi-A, 8.1Gi-B, 8.1Gi-BF, 8.1Gi-E, 8.1Gi-EF, 8.1GXi-D
More Information

| | |
| --- | --- |
| Part NO. | 3861355 3860210 21608511 21545138 21397771 3594444 |
| Engine | 4.3L 5.0L 5.7L 8.1L 4.3GXi-A 4.3GXi-B 4.3GXi-BF 4.3OSi-B 4.3GXi-C 4.3GXi-CF 4.3GXi-D 4.3GXi-E 4.3GXi-EF 4.3OSi-E 4.3GXi-F 4.3GXi-FF 4.3OSi-F 4.3GXi-G 4.3GXi-GF 4.3OSi-G 5.0GXi-A 5.7Gi-A 5.7GXi-A 5.0GXi-B 5.0GXi-BF 5.0OSi-B |
| Note Two | This item will be shipped 7 days later due to stock condition. |