Fuel Pump for John Deere LA105 LA115 LA120 LA125 LA130 LA135 LA140 LA145 LA150 LA155 LA165 LA175
·Durable and reliable fuel pump with high efficiency.
·Various models for different engines for sale.
·The
Fuel Pump
is manufactured to meet expectations for fit, form, and function.
·Please ensure this product will fit your vehicle by checking the photos or the part number with your old item before buying.
50000+ Parts
in Stock

30 Days
Money Back

2-7 Days
Fast Delivery

100% Secure
Payment
SUPPORT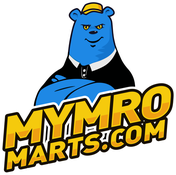 Shipping Policy
We ship fast so you can get on the road that much faster. Check out our Shipping Policy for more details.
Return&Exchange
We're only happy if you're happy. If you're not entirely satisfied with your order, you may be entitled to a refund. Check out our Return & Exchange for more details.
Fuel Pump for John Deere LA105 LA115 LA120 LA125 LA130 LA135 LA140 LA145 LA150 LA155 LA165 LA175
Specification:
Fits 1/4" fuel line-Vacuum type-Not compatible with greater than 10% ethanol fuel
Application:
LA105 Tractor (100 Series) with 42-Inch Mower Deck
LA115 Tractor (100 Series) with 42-Inch Mower Deck
LA125 Tractor (100 Series) with 42-Inch Mower Deck
LA135 Tractor (100 Series) with 42-Inch Mower Deck
LA145 Tractor (100 Series) with 48-Inch Mower Deck
LA155 Tractor (100 Series) with 48-Inch Mower Deck
LA165 Tractor (100 Series) with 48-Inch Mower Deck
LA175 Tractor (100 Series) with 54-Inch Mower Deck
LA120 Tractor (100 Series) with 42-Inch Mower Deck
LA130 Tractor (100 Series) with 48-Inch Mower Deck
LA140 Tractor (100 Series) with 48-Inch Mower Deck
LA150 Tractor (100 Series) with 54-Inch Mower Deck
D100 100 Series Tractor
D110 100 Series Tractor
D120 100 Series Tractor
D130 100 Series Tractor
D140 100 Series Tractor
D150 100 Series Tractor
D160 100 Series Tractor
D170 100 Series Tractor
More Information

| | |
| --- | --- |
| Application | LA105 LA115 LA120 LA125 LA130 LA135 LA140 LA145 LA150 LA155 LA165 LA175 |