Fuel Rail Pressure Sensor ND499000-4441 For Komatsu D65EX D65PX D85MS GD755 HM300 PC400-7 PC450-7 WA480-5 Engine 6D125E
Part #
499000-4441,DN499000-4441,4990004441,1-80220012-0,1802200120
Engine 6D125E Fuel Rail Pressure Sensor ND499000-4441 For Komatsu D65EX D65PX D85MS GD755 HM300 PC400-7 PC450-7 WA480-5 for sale on our website.
In addition to Fuel Rail Pressure Sensor ND499000-4441, you can also buy other models or other parts of Excavators, Forklift, Aerial Work Platforms AWP and etc. on our website.
50000+ Parts
in Stock

30 Days
Money Back

2-7 Days
Fast Delivery

100% Secure
Payment
SUPPORT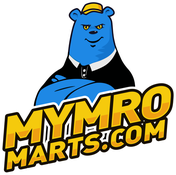 Shipping Policy
We ship fast so you can get on the road that much faster. Check out our Shipping Policy for more details.
Return&Exchange
We're only happy if you're happy. If you're not entirely satisfied with your order, you may be entitled to a refund. Check out our Return & Exchange for more details.
Fuel Rail Pressure Sensor ND499000-4441 For Komatsu D65EX D65PX D85MS GD755 HM300 PC400-7 PC450-7 WA480-5 Engine 6D125E
OEM:499000-4441,DN499000-4441,4990004441,1-80220012-0,1802200120
Application:
6D125E-3 S/N .-UP » » HM300-1L S/N A10001-UP
6D125E-3A S/N .-UP » » WA450-5L S/N A36001-UP
6D125E-3A-7W S/N 310001-UP » » D65EX-12U S/N 60942-UP (For EU), D65PX-12U S/N 60884-UP (For EU)
6D125E-3A-8M S/N 310001-UP » » WA470-5 S/N 70001-UP
6D125E-3A-8W S/N 310314-UP » » WA470-5 S/N 70001-UP (Overseas Version)
6D125E-3B S/N .-UP » » WA480-5L S/N A37001-UP
6D125E-3B-7 S/N 310001-UP » » D85EX-15 S/N 10001-UP, D85EX-15 S/N 10001-UP (Landfill Spec.), D85PX-15 S/N 1001-UP
6D125E-3B-7 S/N 310001-UP » » D85EX-15 S/N 10001-UP, D85PX-15 S/N 1001-UP
6D125E-3B-8M S/N 310001-UP » » WA480-5 S/N 80001-UP
6D125E-3B-8W S/N 310314-UP » » WA480-5 S/N 80001-UP (Overseas Version)
6D125E-3C-7A S/N 310001-UP » » D65EX-15 S/N 67001-UP (Overseas Version), D65WX-15 S/N 67001-UP, D65PX-15 S/N 67001-UP (Overseas Version)
6D125E-3C-7A S/N 310001-UP » » D65PX-15 S/N 67001-UP, D65EX-15 S/N 67001-UP
6D125E-3C-7L S/N 310001-UP » » D65EX-15 S/N 67001-UP (Landfill Spec.)
6D125E-3C-7T S/N 310001-UP » » D65EX-15 S/N 67001-UP (Trimming Dozer
6D125E-3D S/N 324065-UP (For D85MS-15) » » D85MS-15 S/N 1006-UP
6D125E-3D-MS S/N 310001-UP » » D85MS-15 S/N 1001-1005
6D125E-3G-8M S/N 310001-UP » » HM300-1 S/N 1001-UP, HM300TN-1 S/N 1001-UP
6D125E-3G-8W S/N 310314-UP » » HM300-1 S/N 1001-UP
6D125E-3K S/N .-UP » » PC400LC-7L S/N A86001-UP
6D125E-3K-8K S/N 310001-UP » » PC450-7K S/N K40001-UP, PC450LC-7K S/N K40001-UP
6D125E-3K-8M S/N 310001-UP » » PC400LC-7-M1 S/N 50001-UP, PC400-7-M1 S/N 50001-UP, PC450-7-M1 S/N 20001-UP, PC450LC-7-M1 S/N 20001-UP
6D125E-3K-8M S/N 310314-UP » » PC450LC-7 S/N 20001-UP (Overseas Version), PC400LC-7 S/N 50001-UP (Overseas Version), PC400-7 S/N 50001-UP (Overseas Version), PC450-7 S/N 20001-UP (Overseas Version)
6D125E-3K-8W S/N 310314-UP » » PC400-7 S/N 50001-UP (Extreme Cold Terrain Spec.), PC400LC-7 S/N 50001-UP (Extreme Cold Terrain Spec.), PC400LC-7 S/N 50001-UP (Offset Spec.Extreme Cold Terrain Spec.)
6D125E-3L-8A S/N 310001-UP » » HD255-5EO S/N 1001-UP
6D125E-3L-8A S/N 310314-UP » » HD255-5 S/N 1001-UP (Applies to S/N 1601-UP (6D125E-3).)
6D125E-3M-8M S/N 310001-UP » » GD755-3 S/N 30001-UP
6D125E-3N-8M S/N 310001-UP » » GH320-3 S/N 40001-UP
More Information

| | |
| --- | --- |
| Part NO. | 499000-4441,DN499000-4441,4990004441,1-80220012-0,1802200120 |
| Engine | 6D125E-3 6D125E-3A 6D125E-3A-7W 6D125E-3A-8M 6D125E-3A-8W 6D125E-3B 6D125E-3B-7 6D125E-3B-7 6D125E-3B-8M 6D125E-3B-8W 6D125E-3C-7A 6D125E-3C-7A 6D125E-3C-7L 6D125E-3C-7T 6D125E-3D 6D125E-3D-MS 6D125E-3G-8M 6D125E-3G-8W 6D125E-3K 6D125E-3K-8K 6D125E-3K-8M |
| Application | D65EX-12U D65EX-15 D65PX-12U D65PX-15 D65WX-15 D85EX-15 D85MS-15 D85PX-15 GD755-3 GH320-3 HD255-5 HD255-5EO HM300-1 HM300-1L HM300TN-1 PC400-7 PC400-7-M1 PC400LC-7 PC400LC-7L PC400LC-7-M1 PC450-7 S/N PC450-7K PC450-7-M1 PC450LC-7 PC450LC-7K PC450LC-7-M1 W |