Hour Meter 10-80 Volts 19506GT for Genie GR-08 GR-12 GR-15 GS-1530 GS-1532 GS-1930 GS-1932 GS-2032 GS-2046 GS-3268 GS-2669 GS-3384 GS-5390 GS-3390
Part #
19506,19506GT,MRK-GN19506,19506GT-92116253,19506-R,19506GT-R,GN19506
Hour Meter 10-80 Volts 19506GT for Genie GR-08 GR-12 GR-15 GS-1530 GS-1532 GS-1930 GS-1932 GS-2032 GS-2046 GS-3268 GS-2669 GS-3384 GS-5390 GS-3390 for sale on our website.
In addition to Hour Meter 10-80 Volts 19506GT, you can also buy other models or other parts of Excavators, Forklift, Aerial Work Platforms AWP and etc. on our website.
50000+ Parts
in Stock
30 Days
Money Back
2-7 Days
Fast Delivery

100% Secure
Payment
SUPPORT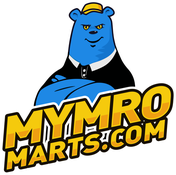 Shipping Policy
We ship fast so you can get on the road that much faster. Check out our Shipping Policy for more details.
Return&Exchange
We're only happy if you're happy. If you're not entirely satisfied with your order, you may be entitled to a refund. Check out our Return & Exchange for more details.
Hour Meter 10-80 Volts 19506GT for Genie GR-08 GR-12 GR-15 GS-1530 GS-1532 GS-1930 GS-1932 GS-2032 GS-2046 GS-3268 GS-2669 GS-3384 GS-5390 GS-3390
Part Number:
19506,19506GT,MRK-GN19506,19506GT-92116253,19506-R,19506GT-R,GN19506
Application:
Vertical Mast Lift: Genie GR-08 GR-12 GR-15 GS-1530 GS-1532 GS-1930 GS-1932 GS-2032 GS-2046 GS-3268 GS-2669 GS-3384 GS-5390 GS-3390
Details:
GR-08 (from SN GR-00101 to GR-5000)-->200 Base Components    
GR-12 (from SN GR-00101 to GR-5000)-->200 Base Components    
GR-12 (from SN GR-05001 to GR-19999)-->200 Base Components    
GR-15 (from SN GR-00101 to GR-5000)-->200 Base Components    
GR-15 (from SN GR-05001 to GR-19999)-->200 Base Components    
GR-20 (from SN GR-05001 to GR-19999)-->200 Base Components    
GRC-12 (from SN GRC08-101 to 999)-->200 Base Components    
GS-1530 (from SN GS-101 to GS3003-59999)-->200 Drive Chassis Components    
GS-1530 (from SN GS3003-60000 to GS3005-75999)-->200 Drive Chassis Components    
GS-1530 (from SN GS3005A-76000 to GS3010A-109999)-->200 Drive Chassis Components    
GS-1530 (from SN GS3005B-76000 to GS3009B-98941)-->200 Drive Chassis Components    
GS-1530 (from SN GS3008C-101 to GS3011C-9999)-->200 Drive Chassis Components    
GS-1532 (from SN GS3003-60000 to GS3005-75999-->200 Drive Chassis Components    
GS-1532 (from SN GS3005A-76000 to GS3010A-109999)-->200 Drive Chassis Components    
GS-1532 (from SN GS3005B-76000 to GS3009B-98941)-->200 Drive Chassis Components    
GS-1532 (from SN GS3008C-101 to GS3011C-9999)-->200 Drive Chassis Components    
GS-1930 (from SN GS-101 to GS3003-59999)-->200 Drive Chassis Components    
GS-1930 (from SN GS3003-60000 to GS3005-75999)-->200 Drive Chassis Components    
GS-1930 (from SN GS3005A-76000 to GS3010A-109999)-->200 Drive Chassis Components    
GS-1930 (from SN GS3005B-76000 to GS3009B-98941)-->200 Drive Chassis Components    
GS-1930 (from SN GS3008C-101 to GS3011C-9999)-->200 Drive Chassis Components    
GS-1932 (from SN GS3003-60000 to GS3005-75999)-->200 Drive Chassis Components    
GS-1932 (from SN GS3005A-76000 to GS3010A-109999)-->200 Drive Chassis Components    
GS-1932 (from SN GS3005B-76000 to GS3009B-98941)-->200 Drive Chassis Components    
GS-1932 (from SN GS3008C-101 to GS3011C-9999)-->200 Drive Chassis Components    
GS-2032 (from SN GS-101 to 59999)-->200 Drive Chassis Components    
GS-2032 (from SN GS3204-60000 to GS3205-75406)-->200 Drive Chassis Components    
GS-2032 (from SN GS3205-75407 to GS3211A-109999)-->200 Drive Chassis Components    
GS-2032 (from SN GS3208C-101 to GS3212C-9999)-->200 Drive Chassis Components    
GS-2046 (from SN GS-101 to 59999)-->200 Drive Chassis Components    
GS-2046 (from SN GS4603-60000 to GS4605-75437)-->200 Drive Chassis Components    
GS-2046 (from SN GS4605-75438 to GS4611A-109999)-->200 Drive Chassis Components    
GS-2046 (from SN GS4609C-101 to GS4612C-9999)-->200 Drive Chassis Components    
GS-2632 (from SN GS-101 to 59999)-->200 Drive Chassis Components    
GS-2632 (from SN GS3204-60000 to GS3205-75406)-->200 Drive Chassis Components    
GS-2632 (from SN GS3205-75407 to GS3211A-109999)-->200 Drive Chassis Components    
GS-2632 (from SN GS3208C-101 to GS3212C-9999)-->200 Drive Chassis Components    
GS-2646 (from SN GS-101 to 59999)-->200 Drive Chassis Components    
GS-2646 (from SN GS4603-60000 to GS4605-75437)-->200 Drive Chassis Components    
GS-2646 (from SN GS4605-75438 to GS4610A-109999)-->200 Drive Chassis Components    
GS-2646 (from SN GS4609C-101 to GS4612C-9999)-->200 Drive Chassis Components    
GS-2668 DC (from SN 101 to 41317)-->300 Chassis Components    
GS-2668 DC (from SN GS-68-41318 to GS68-41998 and from GS6803-41999 to GS6811-53419)-->300 Chassis Components    
GS-2668 RT (from SN 41200)-->400 Chassis Tray Components    
GS-2669 RT (from SN GS6911-101 to GS6916-7896, from GS6916F-7897 to GS6916F-10499)-->400 Chassis Tray Components    
GS-2669 RT (from SN GS69F-10500)-->400 Chassis Tray Components    
GS-3232 (from SN GS3205-75407 to GS3211A-109999)-->200 Drive Chassis Components    
GS-3246 (from SN GS-101 to 59999)-->200 Drive Chassis Components    
GS-3246 (from SN GS4603-60000 to GS4605-75437)-->200 Drive Chassis Components    
GS-3246 (from SN GS4605-75438 to GS4611A-109999)-->200 Drive Chassis Components    
GS-3246 (from SN GS4609C-101 to GS4612C-9999)-->200 Drive Chassis Components    
GS-3268 DC (from SN 101 to 41317)-->300 Chassis Components    
GS-3268 DC (from SN GS-68-41318 to GS68-41998 and from GS6803-41999 to GS6811-53419)-->300 Chassis Components    
GS-3268 RT (from SN 41200)-->400 Chassis Tray Components    
GS-3369 RT (from SN GS6911-101 to GS6916-7896, from GS6916F-7897 to GS6916F-10499)-->400 Chassis Tray Components    
GS-3369 RT (from SN GS69F-10500)-->400 Chassis Tray Components    
GS-3384 (from SN 40001 to 40832)-->400 Chassis Tray Components    
GS-3384 (from SN GS8406-40833 to GS8414-42253)-->400 Engine and Chassis Tray Components    
GS-3384 (from SN GS84D-101)-->400 Chassis and Engine Tray Components    
GS-3384 (from SN GS8414-42254 to GS8416-42382, from SN GS8416F-42383 to GS8416F-44999)-->400 Chassis and Engine Tray Components    
GS-3384 (from SN GS8416F-45000 to GS8416F-45499, from SN GS84F-45500)-->400 Chassis and Engine Tray Components    
GS-3390 (from SN 40001 to 42685)-->400 Engine and Chassis Tray Components    
GS-3390 (from SN GS9006-42686 to GS9014-49457)-->400 Engine and Chassis Tray Components    
GS-3390 (from SN GS90D-101)-->400 Chassis and Engine Tray Components    
GS-3390 (from SN GS9014-49458 to GS9016-51063, from SN GS9016F-51064 to GS9016F-51999)-->400 Chassis and Engine Tray Components    
GS-3390 (from SN GS9016F-52000 to GS9016F-53299, from SN GS90F-53300)-->400 Chassis and Engine Tray Components    
GS-3390 Special (from SN GS9012-48288 to GS9012-48294)-->400 Engine and Chassis Components    
GS-4069 RT (from SN GS6911-101 to GS6916-7896, from GS6916F-7897 to GS6916F-10499)-->400 Chassis Tray Components    
GS-4069 RT (from SN GS69F-10500)-->400 Chassis Tray Components    
GS-4390 (from SN 40001 to 42685)-->400 Engine and Chassis Tray Components    
GS-4390 (from SN GS9006-42686 to GS9014-49457)-->400 Engine and Chassis Tray Components    
GS-4390 (from SN GS90D-101)-->400 Chassis and Engine Tray Components    
GS-4390 (from SN GS9014-49458 to GS9016-51063, from SN GS9016F-51064 to GS9016F-51999)-->400 Chassis and Engine Tray Components    
GS-4390 (from SN GS9016F-52000 to GS9016F-53299, from SN GS90F-53300)-->400 Chassis and Engine Tray Components    
GS-5390 (from SN 40001 to 42685)-->400 Engine and Chassis Tray Components    
GS-5390 (from SN GS9006-42686 to GS9014-49457)-->400 Engine and Chassis Tray Components    
GS-5390 (from SN GS90D-101)-->400 Chassis and Engine Tray Components    
GS-5390 (from SN GS9014-49458 to GS9016-51063, from SN GS9016F-51064 to GS9016F-51999)-->400 Chassis and Engine Tray Components    
GS-5390 (from SN GS9016F-52000 to GS9016F-53299, from SN GS90F-53300)-->400 Chassis and Engine Tray Components    
GS-5390 Special (from SN GS9012-48295 to GS9012-48298)-->400 Engine and Chassis Components
GTH-1048 (from SN GTH1006A-8418 to GTH1007A-11442)-->400 Cab Components    
GTH-1056 (from SN GTH1006A-8418 to GTH1007A-11442)-->400 Cab Components    
GTH-644 (from SN GTH0606A-8418 to GTH0610A-14000)-->0600 Cab Components    
GTH-644 (from SN GTH0606B-6271 to GTH0607B-7848)-->0600 Cab Components    
GTH-644 (from SN GTH0610-14001)-->0600 Cab Components    
GTH-842 (from SN GTH0806A-8418 to GTH0810A-14000)-->0600 Cab Components    
GTH-842 (from SN GTH0806B-6958 to GTH0807B-7848)-->0600 Cab Components    
GTH-844 (from SN GTH0806A-8418 to GTH0810A-14000)-->0600 Cab Components    
GTH-844 (from SN GTH0806B-6956 to GTH0807B-7848)-->0600 Cab Components    
GTH-844 (from SN GTH0810-14001 to GTH0813-16605)-->0600 Cab Components    
QS-12R (from SN QS09-101 to QS11-999)-->200 Base Components    
QS-12W (from SN QS09-101 to QS11-999)-->200 Base Components    
QS-15R (from SN QS09-101 to QS11-999)-->200 Base Components    
QS-15W (from SN QS09-101 to QS11-999)-->200 Base Components    
QS-20R (from SN QS09-101 to QS11-999)-->200 Base Components    
QS-20W (from SN QS09-101 to QS11-999)-->200 Base Components
More Information

| | |
| --- | --- |
| Part NO. | 19506,19506GT,MRK-GN19506,19506GT-92116253,19506-R,19506GT-R,GN19506 |
| Application | GR-08 GR-12 GR-15 GS-1530 GS-1532 GS-1930 GS-1932 GS-2032 GS-2046 GS-3268 GS-2669 GS-3384 GS-5390 GS-3390 |