Hydraulic Filter 569-15-51720 for Komatsu D475A-5 D375A-5 D275AX-5 D275A-5 D155AX-6 D155A-6 Bulldozers
Part #
569-15-51720,5691551720
Hydraulic Filter 569-15-51720 for Komatsu D475A-5 D375A-5 D275AX-5 D275A-5 D155AX-6 D155A-6 Bulldozers for sale on our website.
In addition to Hydraulic Filter 569-15-51720, you can also buy other models or other parts of Excavators, Forklift, Aerial Work Platforms AWP and etc. on our website.
50000+ Parts
in Stock

30 Days
Money Back

2-7 Days
Fast Delivery

100% Secure
Payment
SUPPORT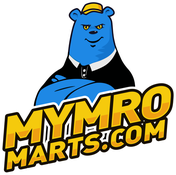 Shipping Policy
We ship fast so you can get on the road that much faster. Check out our Shipping Policy for more details.
Return&Exchange
We're only happy if you're happy. If you're not entirely satisfied with your order, you may be entitled to a refund. Check out our Return & Exchange for more details.
Hydraulic Filter 569-15-51720 for Komatsu D475A-5 D375A-5 D275AX-5 D275A-5 D155AX-6 D155A-6 Bulldozers
Part Number:
569-15-51720,5691551720

Applications:
CRAWLER LOADERS:D85MS-15
Bulldozers:D475ASD-5E0, D475A-5E0, D475A-5A, D475A-5, D375A-5E0, D375A-5, D275AX-5E0, D275AX-5, D275A-5R, D275A-5, D155AX-6A, D155AX-6, D155A-6
D85MS-15 S/N 1001-1005 CRAWLER LOADERS
D475ASD-5E0 S/N 30001-UP (Super Dozer Spec.) BULLDOZERS
D475A-5E0 S/N 30001-UP (TIER 2) BULLDOZERS
D475A-5E0 S/N 30001-UP (Mining spec., TIER2) BULLDOZERS
D475A-5A S/N 20001-UP (Super Dozer Spec.) BULLDOZERS
D475A-5 S/N 20001-UP BULLDOZERS
D475A-5 S/N 20001-UP (For Alaska Extreme Cold Terrain Spec.) BULLDOZERS
D375A-5E0 S/N 50001-UP (ecot3) BULLDOZERS
D375A-5 S/N 55001-UP (W/O EGR) BULLDOZERS
D375A-5 S/N 18001-UP BULLDOZERS
D275AX-5E0 S/N 30001-30209 (ecot3) BULLDOZERS
D275AX-5 S/N 20001-UP BULLDOZERS
D275A-5R S/N 35021-UP BULLDOZERS
D275A-5R S/N 35001-35020 (W/O EGR) BULLDOZERS
D275A-5 S/N 25001-UP BULLDOZERS
D155AX-6A S/N 80001-81027 (ecot3, For EU) BULLDOZERS
D155AX-6 S/N 80001-81027 (ecot3) BULLDOZERS
D155A-6 S/N 85001-85076 BULLDOZERS
More Information

| | |
| --- | --- |
| Part NO. | 569-15-51720,5691551720 |
| Application | D475ASD-5E0 D475A-5E0 D475A-5A D475A-5 D375A-5E0 D375A-5 D275AX-5E0 D275AX-5 D275A-5R D275A-5 D155AX-6A D155AX-6 D155A-6 |