Injector 729004-53101 for Yanmar 4TNV88 Engine Komatsu PC40MR-2 PC40MR-3 PC45MR-3 PC45R-8 PC50MR-2 PC50MR-3 PC55MR-3 PC58UU-3
Part #
729004-53101,72900453101,Y729004-53101,Y72900453101
Injector 729004-53101 for Yanmar 4TNV88 Engine Komatsu PC40MR-2 PC40MR-3 PC45MR-3 PC45R-8 PC50MR-2 PC50MR-3 PC55MR-3 PC58UU-3 for sale on our website.
In addition to Injector 729004-53101, you can also buy other models or other parts For New Holland, For OTHER BRAND, For KOMATSU Excavators, Forklift, Aerial Work Platforms AWP and so on.
50000+ Parts
in Stock

30 Days
Money Back

2-7 Days
Fast Delivery

100% Secure
Payment
SUPPORT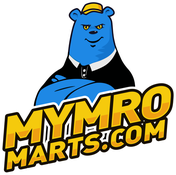 Shipping Policy
We ship fast so you can get on the road that much faster. Check out our Shipping Policy for more details.
Return&Exchange
We're only happy if you're happy. If you're not entirely satisfied with your order, you may be entitled to a refund. Check out our Return & Exchange for more details.
Injector 729004-53101 for Yanmar 4TNV88 Engine Komatsu PC40MR-2 PC40MR-3 PC45MR-3 PC45R-8 PC50MR-2 PC50MR-3 PC55MR-3 PC58UU-3
Part Number:
729004-53101,72900453101,Y729004-53101,Y72900453101
Yanmar Engine:
4TNV88-BDAW, 4TNV88-BDSA, 4TNV88-BPNKR, 4TNV88-BPTB, 4TNV88-BXPYBD, 4TNV88-DSA, 4TNV88-DSAP, 4TNV88-GGEH, 4TNV88-GGEH, 4TNV88-GGEP, 4TNV88-GKM, 4TNV88-GYM, 4TNV88-LU2, 4TNV88-NBK, 4TNV88-PTBZ1, 4TNV88-QTB, 4TNV88-XMS, 4TNV88-XWL, 4TNV88-N5FA, 4TNV88-K5FD
Applications:
Komatsu Excavator:
PC40MR-2, PC40MR-2-AC, PC40MR-3, PC45MR-3, PC45R-8, PC50MR-2, PC50MR-2-AC, PC50MR-3, PC55MR-3, PC58UU-3, SK818-5
Skid Steer:SK714-5, SK815-5
Loader:WA50-6
Mustang Excavator:450Z NXT2
Mustang Skid Steer:1350R, 1500R, 2041, 2044, 2054
NEW HOLLAND:T3030E55BX
RCG POWER:R-YM15R-YM18
TAKEUCHI:TB53FRTB53RF, TB145TB153FR, TB250
More Information

| | |
| --- | --- |
| Part NO. | 729004-53101,72900453101,Y729004-53101,Y72900453101 |
| Engine | 4TNV88-BDAW 4TNV88-BDSA 4TNV88-BPNKR 4TNV88-BPTB 4TNV88-BXPYBD 4TNV88-DSA 4TNV88-DSAP 4TNV88-GGEH 4TNV88-GGEH 4TNV88-GGEP 4TNV88-GKM 4TNV88-GYM 4TNV88-LU2 4TNV88-NBK 4TNV88-PTBZ1 4TNV88-QTB 4TNV88-XMS 4TNV88-XWL 4TNV88-N5FA 4TNV88-K5FD |
| Application | PC40MR-2 PC40MR-2-AC PC40MR-3 PC45MR-3 PC45R-8 PC50MR-2 PC50MR-2-AC PC50MR-3 PC55MR-3 PC58UU-3 SK818-5SkidSteer:SK714-5 SK815-5 |