Oil Filter 1959757C1 for CASE 188 336B 201 207 310D 350 450 480C 580 1830 1835 1845 W14 M570
Part #
1959757C1, 918266R93, A146696, A37189, E36534, G45210
Oil Filter 1959757C1 for CASE 188 336B 201 207 310D 350 450 480C 580 1830 1835 1845 W14 M570 for sale on our website.
In addition to Oil Filter 1959757C1, you can also buy other models or other parts of Excavators, Forklift, Aerial Work Platforms AWP and etc. on our website.
50000+ Parts
in Stock

30 Days
Money Back

2-7 Days
Fast Delivery

100% Secure
Payment
SUPPORT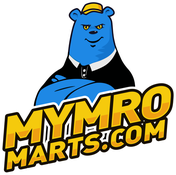 Shipping Policy
We ship fast so you can get on the road that much faster. Check out our Shipping Policy for more details.
Return&Exchange
We're only happy if you're happy. If you're not entirely satisfied with your order, you may be entitled to a refund. Check out our Return & Exchange for more details.
Oil Filter 1959757C1 for CASE 188 336B 201 207 310D 350 450 480C 580 1830 1835 1845 W14 M570
Part Number:
1959757C1, 918266R93, A146696, A37189, E36534, G45210
Specification:
Total height:137(mm)
Largest OD:96(mm)
END 1ID:74(mm)
END 2ID:69(mm)
Thread Size:3/4-16
Applications:
Crawler Dozers: 310D, 310E, 310F, 310G, 350, 350B, 420B, 420C, 450, 450A, 450B, 455B, 500, 600, 800, 825, 850, 880, W5A, W11, W14, W14Fl, W14H

Harvesting equipment:
660, 960, 1010, 1060, 1660
Haytool: 950, 1150, 1255, 4000, 5000, 5500
Loader Backhoes: 475, 480C, 480D, 480LL, 580C, 580D, 580SD, 584C, 584D, 585C, 585D, 586C, 586D, 780, DH5
Skid Steer Loader: 430CK, 480B, 480CK, 530CK, 580, 580B, 580CK, 580CKB, 1830, 1835, 1835B, 1835C, 1845, 1845B, 1845S, 1700-SeriesTractors: 430, 470, 530, 570, 630, 970, M570, M570AT
Engines: 188, 336B, 201, 207
More Information

| | |
| --- | --- |
| Part NO. | 1959757C1, 918266R93, A146696, A37189, E36534, G45210 |
| Engine | 188 336B 201 207 |
| Application | 1835 1835B 1835C 310D 310E 310F 310G 350 350B 420B 420C 450 450A 450B 455B 500 600 800 825 850 880 W5A W11 W14 W14Fl W14H 475 480C 480D 480LL 580C 580D 580SD 584C 584D 585C 585D 586C 586D 780 DH5 |