Oil Pump 6150-51-1004 6150-51-1005 For Komatsu Grader GD623A-1 GD663A-2 GD655A-3 GD605A-5 Engine 6D125
Part #
6150-51-1004,6150511004,6150-51-1005,6150511005
Oil Pump 6150-51-1004 6150-51-1005 For Komatsu Grader GD623A-1 GD663A-2 GD655A-3 GD605A-5 Engine 6D125 for sale on our website.
In addition to Oil Pump 6150-51-1004 6150-51-1005, you can also buy other models or other parts of Excavators, Forklift, Aerial Work Platforms AWP and etc. on our website.
50000+ Parts
in Stock

30 Days
Money Back

2-7 Days
Fast Delivery

100% Secure
Payment
SUPPORT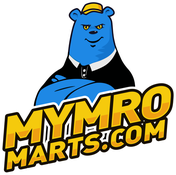 Shipping Policy
We ship fast so you can get on the road that much faster. Check out our Shipping Policy for more details.
Return&Exchange
We're only happy if you're happy. If you're not entirely satisfied with your order, you may be entitled to a refund. Check out our Return & Exchange for more details.
For Komatsu Grader GD623A-1 GD663A-2 GD655A-3 GD605A-5 Engine 6D125 Oil Pump 6150-51-1004 6150-51-1005
Part NO.:
6150-51-1004,6150511004,6150-51-1005,6150511005
Application:
Komatsu Grader
Models:GD600R-3,GD605A-3,GD605A-5,GD605A-5S,GD623A-1,GD625A-1,GD655A-3,GD663A-2
Engine:
| | | | | |
| --- | --- | --- | --- | --- |
| 6D125-1A | 6D125-1B-P | 6D125-1G | 6D125-1TT | 6D125E-2A-5 |
| 6D125-1AB-EW | 6D125-1B-PL | 6D125-1GEW | 6D125-1UU | 6D125E-2B-5 |
| 6D125-1AB-N | 6D125-1C | 6D125-1H | 6D125-1VV | 6D125E-2D-5 |
| 6D125-1A-EA | 6D125-1C-EA | 6D125-1J | 6D125-1W | 6D125E-2E |
| 6D125-1AF | 6D125-1D | 6D125-1J-EA | 6D125-1WW | 6D125E-2F-5 |
| 6D125-1AF-EW | 6D125-1DD | 6D125-1K | 6D125-1X | 6D125E-2G-5 |
| 6D125-1AM | 6D125-1DDEW | 6D125-1K-EA | 6D125-1XX | 6D125E-2H-5 |
| 6D125-1AM-EA | 6D125-1D-EA | 6D125-1L | 6D125-1XX-B | 6D125E-2J-5 |
| 6D125-1AN | 6D125-1E | 6D125-1LEW | 6D125-1YY | 6D125E-2JS5 |
| 6D125-1ANEW | 6D125-1EE | 6D125-1M | 6D125-1Z |   |
| 6D125-1B-EL | 6D125-1EE-EW | 6D125-1N | 6D125-1Z-EW |   |
| 6D125-1B-EP | 6D125-1F | 6D125-1Q | 6D125-1ZZ |   |
See Details:
6D125-1A S/N 10001-UP »
6D125-1A S/N 10001-UP » » D50A-17 S/N 80001-UP
6D125-1AB-EW S/N 10001-UP » » GD625A-1 S/N 60001-UP (For North America)
6D125-1AB-N S/N 47990-UP » » GD625A-1 S/N 60001-UP (For North America)
6D125-1A-EA S/N 10001-UP » » D50A-17 S/N 80001-UP
6D125-1AF S/N 24586-UP »
6D125-1AF-EW S/N 10001-UP » » D70-LE S/N 45200-UP, D70LE-8 S/N 45200-UP
6D125-1AM S/N 47990-UP »
6D125-1AM S/N 47990-UP » » D65E-12 S/N 60001-60941
6D125-1AM-EA S/N 10001-UP » » D65E-12 S/N 60001-60941
6D125-1AN S/N 47990-UP »
6D125-1AN-EW S/N 10001-UP » » D70LE-12 S/N 60001-UP
6D125-1B-EL S/N 10001-UP » » D50PL-17 S/N 80001-UP
6D125-1B-EP S/N 10001-UP » » D50P-17 S/N 80001-UP
6D125-1B-P S/N 10001-UP »
6D125-1B-PL S/N 10001-UP »
6D125-1B-PL S/N 10001-UP » » D50PL-17 S/N 80001-UP
6D125-1C S/N 10001-UP »
6D125-1C S/N 10001-UP » » D53A-17 S/N 80001-UP
6D125-1C-EA S/N 10001-UP » » D53A-17 S/N 80001-UP
6D125-1D S/N 10001-UP »
6D125-1D S/N 10001-UP » » D53P-17 S/N 80001-UP
6D125-1DD S/N 21811-UP »
6D125-1DD-EW S/N 10001-UP » » D58E-1 S/N 80888-UP, D58E-1B S/N 80888-UP
(Power Angle Tilt Dozer), D58E-1A S/N 80888-UP (Straight Tilt Dozer)
6D125-1D-EA S/N 10001-UP » » D53P-17 S/N 80001-UP
6D125-1E S/N 10001-UP » » D60A-8 S/N 45001-UP
6D125-1EE S/N 21811-UP »
6D125-1EE-EW S/N 10001-UP » » D58P-1 S/N 80588-UP (Straight Tilt Dozer),
D58P-1C S/N 80588-UP (EU Noise Regulation Arrangement), D58P-1B S/N 80588-UP (Power Angle Tilt Dozer)
6D125-1F S/N 10001-UP » » D60P-8 S/N 45001-UP
6D125-1G S/N 10001-UP »
6D125-1G-EW S/N 10001-UP » » D60E-8 S/N 45001-UP
6D125-1H S/N 10001-UP » » D60S-8 S/N 45001-UP
6D125-1J S/N 10001-UP »
6D125-1J S/N 10001-UP » » D65A-8 S/N 45001-UP
6D125-1J-EA S/N 10001-UP » » D65A-8 S/N 45001-UP
6D125-1K S/N 10001-UP »
6D125-1K S/N 10001-UP » » D65P-8 S/N 45001-UP
6D125-1K-EA S/N 10001-UP » » D65P-8 S/N 45001-UP
6D125-1L S/N 10001-UP »
6D125-1L-EW S/N 10001-UP » » D65E-8 S/N 45001-UP
6D125-1M S/N 10001-UP »
6D125-1M S/N 10001-UP » » D65S-8 S/N 45001-UP
6D125-1N S/N 10001-UP » » GD600R-3 S/N 14001-UP
6D125-1N S/N 10001-UP » » GD655A-3 S/N 64001-UP, GD600R-3 S/N 14001-UP
6D125-1Q S/N 10001-UP » » GD605A-3 S/N 54001-UP
6D125-1TT S/N 26679-UP » » D50A-18 S/N 83001-UP, D50P-18 S/N 83001-UP
6D125-1UU S/N 26679-UP » » D53A-18 S/N 83001-UP
6D125-1VV S/N 26679-UP » » D53P-18A S/N 83001-UP, D53P-18 S/N 83001-UP
6D125-1W S/N 10001-UP » » D60PL-8 S/N 45001-UP
6D125-1WW S/N 26276-UP » » D60A-11 S/N 50001-UP, D60A-11D S/N 50001-UP
6D125-1X S/N 10276-UP » » GD605A-5 S/N 1001-UP, GD605A-5S S/N 4001-UP
6D125-1XX S/N 26276-UP » » D60P-11D S/N 50001-UP, D60P-11 S/N 50001-UP
6D125-1XX-B S/N 26276-UP » » BF60-1 S/N 1001-UP
6D125-1YY S/N 26276-UP » » D65A-11 S/N 50001-UP, D65A-11D S/N 50001-UP
6D125-1Z S/N 19761-UP » » GD663A-2 S/N 1001-UP
6D125-1Z-EW S/N 10001-UP » » GD623A-1 S/N 30001-UP
6D125-1ZZ S/N 26276-UP » » D65P-11 S/N 50001-UP, D65P-11D S/N 50001-UP
6D125E-2A-5 S/N 60721-UP » » D65E-12 S/N 60942-UP (S6D125E-2 (Emission) Eng. Installed)
6D125E-2A-5 S/N 60721-UP » » D65E-12-E S/N 60942-UP
6D125E-2B-5 S/N 60721-UP » » D70LE-12 S/N 60001-UP
6D125E-2D-5 S/N 60721-UP » » D53A-17 S/N 80001-UP, D53P-17 S/N 80001-UP
6D125E-2D-5 S/N 60721-UP » » D53P-17 S/N 80001-UP, D53A-17 S/N 80001-UP
6D125E-2E S/N 61779-UP » » D53A-18 S/N 83001-UP
6D125E-2F-5 S/N 60721-UP » » D53P-18 S/N 83001-UP, D53P-18A S/N 83001-UP
6D125E-2G-5 S/N 60721-UP » » D58E-1 S/N 80888-UP, D58E-1B S/N 80888-UP (Power Angle Tilt Dozer),
6D125E-2G-5 S/N 60721-UP » » D58E-1A S/N 80888-UP (Straight Tilt Dozer), D58E-1 S/N 80888-UP,
6D125E-2H-5 S/N 60721-UP » » D58P-1 S/N 80588-UP (Straight Tilt Dozer), D58P-1C S/N 80588-UP
(EU Noise Regulation Arrangement), D58P-1B S/N 80588-UP (Power Angle Tilt Dozer)
6D125E-2J-5 S/N 60721-UP » » GD605A-5 S/N 1001-UP
6D125E-2J-S5 S/N 60721-UP » » GD605A-5S S/N 4001-UP
More Information

| | |
| --- | --- |
| Part NO. | 6150-51-1004,6150511004,6150-51-1005,6150511005 |
| Engine | 6D125 6D125E |
| Application | GD600R-3 GD605A-3 GD605A-5 GD605A-5S GD623A-1 GD625A-1 GD655A-3 GD663A-2 |