Oil Pump 6251-51-1000 6251-51-1001 For Komatsu Excavator PC400-7 PC450-6 Engine 6D125-3
Part #
6251-51-1000,6251-51-1001
Oil Pump 6251-51-1000 6251-51-1001 For Komatsu Excavator PC400-7 PC450-6 Engine 6D125-3 for sale on our website.
In addition to Oil Pump 6251-51-1000 6251-51-1001, you can also buy other models or other parts of Excavators, Forklift, Aerial Work Platforms AWP and etc. on our website.
50000+ Parts
in Stock

30 Days
Money Back

2-7 Days
Fast Delivery

100% Secure
Payment
SUPPORT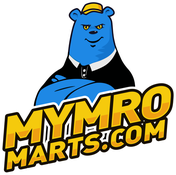 Shipping Policy
We ship fast so you can get on the road that much faster. Check out our Shipping Policy for more details.
Return&Exchange
We're only happy if you're happy. If you're not entirely satisfied with your order, you may be entitled to a refund. Check out our Return & Exchange for more details.
For Komatsu Excavator PC400-7 PC450-6 Engine 6D125-3 Oil Pump 6251-51-1000 6251-51-1001
Part Number:
6251-51-1000,6251-51-1001,6251511000,6251511001
Application:
Model:
Komatsu Excavator PC400-7 PC450-6
See Details:
WA480-6 S/N H60051 - H60462
SAA6D125E-5F S/N 562304-UP (For PC400-8/PC400LC-8/PC450-8/PC450LC-8/PC550LC-8) » » PC450-8 S/N 70001-UP, PC450LC-8 S/N 70001-UP, PC400LC-8 S/N 70001-UP, PC400-8 S/N 70001-UP, PC550LC-8 S/N 70458-UP
6D125-1AM-EA S/N 10001-UP » » D65E-12 S/N 60001-60941
SA6D125E-3D-MS S/N 310001-UP » » D85MS-15 S/N 1001-1005
SA6D125E-3C-7L S/N 310001-UP » » D65EX-15 S/N 67001-UP (Landfill Spec.)
SA6D125E-3C-7T S/N 310001-UP » » D65EX-15 S/N 67001-UP (Trimming Dozer
SA6D125E-3B-7 S/N 310001-UP » » D85EX-15 S/N 10001-UP, D85EX-15 S/N 10001-UP (Landfill Spec.), D85PX-15 S/N 1001-UP
SA6D125E-3C-7A S/N 310001-UP » » D65WX-15 S/N 67001-UP, D65PX-15 S/N 67001-UP (Overseas Version), D65EX-15 S/N 67001-UP (Overseas Version)
SA6D125E-3A-7W S/N 310001-UP » » D65EX-12U S/N 60942-UP (For EU), D65PX-12U S/N 60884-UP (For EU)
SAA6D125E-3B-8W S/N 310314-UP » » WA480-5 S/N 80001-UP (Overseas Version)
SAA6D125E-5E-01 S/N 560001-UP » » WA480-6 S/N 85001-90215 (ecot3), WA480-6 S/N 85001-90215 (ecot3,  For North America)
SAA6D125E-5D-01 S/N 560001-UP » » WA470-6 S/N 85001-90215 (ecot3), WA450-6 S/N 66001-UP (ecot3,  For North America)
SAA6D125E-5B-02 S/N 560001-UP » » HM300-2 S/N 2001-2784 (ecot3), HM300-2 S/N 2001-2784 (ecot3
SAA6D125E-5A-02 S/N 560001-UP » » PC450-7E0 S/N 30001-UP (ecot3), PC400LC-7E0 S/N 60001-UP (ecot3,  For EU), PC450LC-7E0 S/N 30001-UP (ecot3,  For EU), PC400LC-7E0 S/N 60001-UP (ecot3)
SAA6D125E-5C-02 S/N 560001-UP » » D85EX-15E0 S/N 11001-11608 (ecot3,  For EU), D85PX-15E0 S/N 1201-11608 (ecot3), D85EX-15E0 S/N 11001-11608 (ecot3)
SAA6D125E-3A-8W S/N 310314-UP » » WA470-5 S/N 70001-UP (Overseas Version)
SAA6D125E-3G-8W S/N 310314-UP » » HM300-1 S/N 1001-UP
SAA6D125E-3H-8M S/N 310314-UP » » WA430-5 S/N 60001-UP (Overseas Version)
SAA6D125E-5G-02 S/N 560001-UP » » BR580JG-1 S/N 1001-UP
SAA6D125E-5F-02 S/N 560001-UP » » PC400LC-8 S/N 70001-70003, PC450-8 S/N 70001-70003, PC450LC-8 S/N 70001-70003, PC400-8 S/N 70001-70003
SAA6D125E-3L-8A S/N 310314-UP » » HD255-5 S/N 1001-UP (Applies to S/N 1601-UP (SAA6D125E-3).)
SAA6D125E-3K-8W S/N 310314-UP » » PC400LC-7 S/N 50001-UP (Offset Spec.Extreme Cold Terrain Spec.), PC400-7 S/N 50001-UP (Extreme Cold Terrain Spec.), PC400LC-7 S/N 50001-UP (Extreme Cold Terrain Spec.)
SAA6D125E-3K-8M S/N 310314-UP » » PC400-7 S/N 50001-UP (Overseas Version), PC450-7 S/N 20001-UP (Overseas Version), PC450LC-7 S/N 20001-UP (Overseas Version), PC400LC-7 S/N 50001-UP (Overseas Version)
S6D125-1AG-FT S/N 10001-UP » » D65EX-12H S/N 60001-60941 (For China / Trimming Dozer)
S6D125-1AG-FA S/N 10001-UP » » D65PX-12 S/N 60001-60883, D65EX-12 S/N 60001-60941, D65P-12 S/N 60001-60883
S6D125-1AL-FW S/N 10001-UP » » D85E-SS-2A S/N 3001-3033 (Overseas Version), D85ESS-2A S/N 3001-3033 (Overseas Version)
S6D125-1AK-FW S/N 10001-UP » » D85E-SS-2 S/N 3001-3033 (For Southeast Asia), D85ESS-2 S/N 3001-3033 (For Southeast Asia)
S6D125-1AM-FW S/N 10001-UP » » WA450-3 S/N 53001-UP (For Malaysia), WA470-3 S/N 53001-UP (Overseas Version), WA450-3 S/N 50305-UP (For Malaysia), WA470-3 S/N 50001-52999 (Overseas Version)
SAA6D125E-5A S/N 560004-UP ( Standard Machine ) » » PC450-7K-E0 S/N K45001-UP, PC450LC-7K-E0 S/N K45001-UP
SAA6D125E-5F S/N 560001-UP » » PC450LCHD-8 S/N K50001-UP, PC450-8 S/N K50001-UP, PC450LC-8 S/N K50001-UP
WA470-6 S/N H50051 - H50879 / H52001 - Up
SAA6D125E-5C S/N 560016-UP »
WA480-6 S/N A47001-UP
SAA6D125E-5B S/N 560001-UP »
SAA6D125E-5F S/N 560001-UP »
SAA6D125E-5 S/N 560001-UP » » WA480-6 S/N A38001-UP
SAA6D125E-5 S/N 560001-UP » » WA450-6-W1 S/N A44001-UP
SAA6D125E-5D S/N 560001-UP »
SAA6D125E-5E S/N 560001-UP »
S6D125E-2D-6 S/N 60721-UP » » D85A-21B S/N 36537-UP (Custom S6D125E-2 (Emission) Eng. Installed)
WA480-6 S/N H60051 - H60462
SAA6D125E-5F S/N 562304-UP (For PC400-8/PC400LC-8/PC450-8/PC450LC-8/PC550LC-8) » » PC550LC-8 S/N 70458-UP, PC450-8 S/N 70001-UP, PC450LC-8 S/N 70001-UP, PC400LC-8 S/N 70001-UP, PC400-8 S/N 70001-UP
SAA6D125E-5-FR S/N 660001-UP (For PC400-8R/PC400LC-8R/PC450-8R/PC450LC-8R) » » PC450-8R S/N 75001-UP, PC450LC-8R S/N 75001-UP, PC400LC-8R S/N 75001-UP, PC400-8R S/N 75001-UP
SAA6D125E-5J S/N 566329-UP (For HM250-2) » » HM250-2 S/N 2001-UP
SA6D125E-3D S/N 324065-UP (For D85MS-15) » » D85MS-15 S/N 1006-UP
SAA6D125E-5C S/N 567144-UP (For D85EX-15E0/D85PX-15E0) » » D85EX-15E0 S/N 11609-UP (ecot3), D85PX-15E0 S/N 11609-UP (ecot3,  For EU), D85PX-15E0 S/N 11609-UP (ecot3)
SAA6D125E-5CR S/N 660089-UP (For D85EX-15R/D85PX-15R) » » D85PX-15R S/N 20003-UP, D85EX-15R S/N 20003-UP
SAA6D125E-5E S/N 567422-UP (For WA480-6/WA480-6A) » » WA480-6 S/N 90216-UP (For North America), WA480-6 S/N 90216-UP (For EU), WA480-6 S/N 90216-UP
SAA6D125E-5D S/N 567555-UP (For WA470-6/WA470-6A) » » WA470-6 S/N 90216-UP, WA470-6A S/N 90216-UP (For North America), WA470-6 S/N 90216-UP (For EU)
SAA6D125E-5G S/N 567239-UP (For BR580JG-1) » » BR580JG-1 S/N 1034-UP
SAA6D125E-5B S/N 567007-UP (For HM300-2) » » HM300-2 S/N 2785-UP
SAA6D125E-5BA S/N 660001-UP (For HM300-2R) » » HM300-2R S/N 7001-UP
SAA6D125E-6A S/N 760002-UP (For PC400-10/PC490LC-10) » » PC490LC-10 S/N 80001-UP
SAA6D125E-6B S/N 760004-UP (For HM300-3) » » HM300-3 S/N 3001-UP
SAA6D125E-6C S/N 760611-UP (For WA470-7) » » WA470-7 S/N 10001-UP
SAA6D125E-5HR S/N 660776-UP (For GD755-5R) » » GD755-5R S/N 10001-UP
S6D125E-2F-56 S/N 60721-UP » » D85C-21 S/N 36551-UP (For C.I.S. -50cent. Spec.)
S6D125E-2F-6 S/N 60721-UP » » D85C-21-A S/N 36551-UP
SA6D125E-2GD-W S/N 60721-UP » » EG300BS-5 S/N 5001-UP
SA6D125E-2G-7 S/N 60721-UP » » HD255-5 S/N 1001-UP
SA6D125E-2L-7 S/N 60721-UP » » WF450T-3 S/N 53001-UP, WF450T-3 S/N 53001-UP (For Komatsu Hanomag (Germany))
SA6D125E-2C-L7 S/N 60721-UP » » WA450L-3 S/N 53001-UP (For North America)
SA6D125E-2A-C7 S/N 60721-UP » » PC400-6Z S/N 30001-UP (Excel Spec.), PC400LC-6Z S/N 30001-UP (Offset Spec.), PC400LC-6Z S/N 30001-UP (Excel Spec.), PC400LC-6Z S/N 30001-UP (Pipe Looper Spec.)
SA6D125E-2C-S7 S/N 60721-UP » » WF450-3 S/N 54001-UP (For Komatsu Hanomag (Germany)), WF450-3 S/N 54001-UP
SA6D125E-3B-7 S/N 310001-UP » » D85PX-15 S/N 1001-UP, D85EX-15 S/N 10001-UP, D85EX-15 S/N 10001-UP (Landfill Spec.)
SA6D125E-3C-7A S/N 310001-UP » » D65PX-15 S/N 67001-UP (Overseas Version), D65EX-15 S/N 67001-UP (Overseas Version), D65WX-15 S/N 67001-UP
SA6D125E-2A-7 S/N 60721-UP » » PC400LC-6 S/N 30001-UP, PC450-6 S/N 10001-UP (Overseas Version), BR500JG-1 S/N 1002-UP, PC450LC-6 S/N 10001-UP (Overseas Version), PC400-6 S/N 30001-UP
SA6D125E-2CT-T7 S/N 60721-UP » » WA450-3 S/N 53001-UP (For Taiwan / Tunnel Spec.)
SA6D125E-2A-57 S/N 60721-UP » » PC400LC-6Z S/N 30001-UP (-50cent. Spec.), PC400-6C S/N 30001-UP (-50cent. Spec.)
SA6D125E-3A-7W S/N 310001-UP » » D65PX-12U S/N 60884-UP (For EU), D65EX-12U S/N 60942-UP (For EU)
SAA6D125E-5E-01 S/N 560001-UP » » WA480-6 S/N 85001-90215 (ecot3,  For EU), WA480-6 S/N 85001-90215 (ecot3)
SAA6D125E-5D-01 S/N 560001-UP » » WA450-6 S/N 66001-UP (ecot3,  For North America), WA470-6 S/N 85001-90215 (ecot3
SAA6D125E-5A-02 S/N 560001-UP » » PC450LC-7E0 S/N 30001-UP (ecot3), PC400-7E0 S/N 60001-UP (ecot3), PC450-7E0 S/N 30001-UP (ecot3), PC400LC-7E0 S/N 60001-UP (ecot3,  For EU), PC450LC-7E0 S/N 30001-UP (ecot3
SAA6D125E-5C-02 S/N 560001-UP » » D85EX-15E0 S/N 11001-11608 (ecot3), D85PX-15E0 S/N 1201-11608 (ecot3,  For EU), D85EX-15E0 S/N 11001-11608 (ecot3
SAA6D125E-2D-8 S/N 60721-UP » » PC450-6 S/N 10001-UP (SAA6D125E-2 (Emission) Eng. Installed), PC450LC-6 S/N 10001-UP (SAA6D125E-2 (Emission) Eng. Installed), PC400LC-6 S/N 30001-UP (SAA6D125E-2 (Emission) Eng. Installed), PC400-6 S/N 30001-UP (SAA6D125E-2 (Emission) Eng. Installed)
SAA6D125E-2B-8 S/N 60721-UP » » BR480RG-1 S/N 1001-UP (Overseas Version), BR550JG-1 S/N 1001-UP
SAA6D125E-5BR-W S/N 660001-UP »
SAA6D125E-5CR-W S/N 660001-UP » » D85EX-15R S/N 20001-20002, D85PX-15R S/N 20001-20002
SAA6D125E-5F-02 S/N 560001-UP » » PC450-8 S/N 70001-70003, PC450LC-8 S/N 70001-70003, PC400-8 S/N 70001-70003, PC400LC-8 S/N 70001-70003
S6D125-1AG-FA S/N 10001-UP » » D65P-12 S/N 60001-60883, D65PX-12 S/N 60001-60883, D65EX-12 S/N 60001-60941
S6D125-1AL-FW S/N 10001-UP » » D85ESS-2A S/N 3001-3033 (Overseas Version), D85E-SS-2A S/N 3001-3033 (Overseas Version)
S6D125-1AK-FW S/N 10001-UP » » D85ESS-2 S/N 3001-3033 (For Southeast Asia), D85E-SS-2 S/N 3001-3033 (For Southeast Asia)
S6D125-1AM-FW S/N 10001-UP » » WA450-3 S/N 50305-UP (For Malaysia), WA470-3 S/N 50001-52999 (Overseas Version), WA450-3 S/N 53001-UP (For Malaysia), WA470-3 S/N 53001-UP (Overseas Version)
S6D125E-2E-6 S/N 60721-UP » » D85P-21 S/N 3689-UP (S6D125E-2 (Emission) Eng. Installed), D85E-21 S/N 36534-UP (S6D125E-2 (Emission) Eng. Installed)
S6D125E-2C-6 S/N 60721-UP » » D85A-21 S/N 36534-UP (S6D125E-2 (Emission) Eng. Installed)
S6D125E-2J-6 S/N 60721-UP » » D75S-5 S/N 15001-UP
S6D125E-2G-6 S/N 60721-UP » » D85E-SS-2-E S/N 3034-UP (For Southeast Asia / S6D125E-3 (Emission) Eng. Installed), D85ESS-2 S/N 3034-UP (For Southeast Asia / S6D125E-2 (Emission) Eng. Installed)
S6D125E-2H-6 S/N 60721-UP » » D85E-SS-2A-E S/N 3034-UP (Overseas Version / S6D125E-2 (Emission) Eng. Installed), D85ESS-2A S/N 3034-UP (S6D125E-2 (Emission) Eng. Installed)
S6D125E-2A-6 S/N 60721-UP » » D65EX-12U S/N 60942-UP (For EU), D65PX-12U S/N 60884-UP (For EU), D65P-12 S/N 60884-UP (S6D125E-2 (Emission) Eng. Installed), D65EX-12 S/N 60942-UP (S6D125E-2 (Emission) Eng. Installed), D65PX-12 S/N 60884-UP (S6D125E-2 (Emission) Eng. Installed)
S6D125E-2L-6 S/N 60721-UP » » LW250-5H S/N 53001-UP (H Type), LW250-5X S/N 50001-UP (X Type)
SAA6D125E-6A S/N 760002-UP (For PC490-10/PC490LC-10) » » PC490-10 S/N 80001-UP, PC490LC-10 S/N 80001-UP
SAA6D125E-5F S/N 560001-UP » » PC450-8 S/N K50001-UP, PC450LC-8 S/N K50001-UP, PC450LCHD-8 S/N K50001-UP
WA480-6 LC S/N H60470 - Up
WA470-6 LC S/N H50880 - H51999
SAA6D125E-6A S/N 760238-UP (For PC490-10/PC490LC-10) » » PC490-10 S/N K60001-UP, PC490LC-10 S/N K60001-UP
HM300-2 s/n A11001 and up
PC450LC-8 S/N A10001-UP
PC490LC-10 S/N A40001-UP
WA470-6 S/N A46001-UP
WA470-7 S/N A47001-UP
WA470-6 S/N A45001-UP
WA480-6 S/N A48001-UP
PC400LC-8 S/N A88001-UP
More Information

| | |
| --- | --- |
| Part NO. | 6251-51-1000,6251-51-1001 |
| Engine | 6D125-3 |
| Application | PC400-7 PC450-6 |