Overhaul Rebuild Kit for Kubota RTV900 RTV900G RTV900G9 RTV900R RTV900T RTV900W
Part #
1J091-21110,1J09121110,1J091-21050,1J09121050,15901-02310,1590102310
Overhaul Rebuild Kit is fit for Kubota RTV900 RTV900G RTV900G9 RTV900R RTV900T RTV900W.
In addition to Overhaul Rebuild Kit for Kubota, you can also buy other models or other parts of excavators, forklifts, Aerial Work Platforms AWP on our website.
50000+ Parts
in Stock

30 Days
Money Back

2-7 Days
Fast Delivery

100% Secure
Payment
Our Price
As low as
$462.00
Regular Price
$525.01
Send your engine nameplate to info@mymromarts.com.
SUPPORT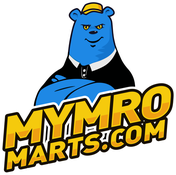 Shipping Policy
We ship fast so you can get on the road that much faster. Check out our Shipping Policy for more details.
Return&Exchange
We're only happy if you're happy. If you're not entirely satisfied with your order, you may be entitled to a refund. Check out our Return & Exchange for more details.
Overhaul Rebuild Kit for Kubota D902 RTV900 RTV900G RTV900G9 RTV900R RTV900T RTV900W
Part No.:
Piston: 1J091-21110,1J09121110
Piston Ring: 1J091-21050,1J09121050
Cylinder Liner: 15901-02310,1590102310
Specification:
1. Piston Size:
Total Length(TL): 56.0mm
Diameter: 72mm
2. Cylinder Liner Size:
Total Length(TL): 132.0mm
Inner Diameter(ID): 72.0mm
Outer Diameter(OD): 75.5mm
Including:
1 Set of Overhaul Gasket Kit
3 Cylinder Liners
3 Pistons STD
3 Piston Pins
6 Snap Rings
3 Rod Bushings
Set Rings For 3 Pistons STD
1 Set of Main Bearings
1 Set of Rod Bearings
1 Set of Thrust Bearings
3 Intake Valves
3 Exhaust Valves
6 Valve Guides
3 Intake Valves Seats
3 Exhaust Valves Seats
Application:
Kubota D902 Engine:
Refer Kubota Tractor B1550D, B1550E, B1550HST-D, B1550HST-E, B4200D, B6200D, B6200E, B6200HSTD, B6200HSTE, BX2360, BX2370, BX2370-1, BX2380, BX23S, BX25, BX25DLB, BX25DLB-1, GL-5500(S), GL-6500S, GL-6500S/EMISSION CONTROLLED, GL-6500S-RV, KH-35(H), KX018-4, KX41-3, RTV900XTG, RTV900XTR, RTV900XTS, RTV900XTT, RTV900XTW, RTV-X900G, RTV-X900R, RTV-X900W, U17, ZD1021, ZD323
Note:
The Cylinder Liner is Semi-finished type
More Information

| | |
| --- | --- |
| Part NO. | 1J091-21110,1J09121110,1J091-21050,1J09121050,15901-02310,1590102310 |
| Engine | D902 D902-ET02 |
| Application | RTV900 RTV900G RTV900G9 RTV900R RTV900T RTV900W |
| Note Two | Send your engine nameplate to info@mymromarts.com. |