Power Steering Pump 87759440 E6NN3K514EA for Ford New Holland 2150 3055 3150 335 3400 3500 3550 5340 5600 6600 7000 7600 Tractor
Part #
87759440 E6NN3K514EA
Power Steering Pump 87759440 E6NN3K514EA for Ford New Holland 2150 3055 3150 335 3400 3500 3550 5340 5600 6600 7000 7600 Tractor.
In addition to Power Steering Pump 87759440 E6NN3K514EA, you can also buy other models or other parts of Excavators, Forklift, Aerial Work Platforms AWP on our website.
50000+ Parts
in Stock

30 Days
Money Back

2-7 Days
Fast Delivery

100% Secure
Payment
SUPPORT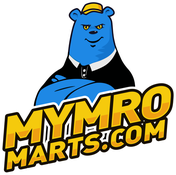 Shipping Policy
We ship fast so you can get on the road that much faster. Check out our Shipping Policy for more details.
Return&Exchange
We're only happy if you're happy. If you're not entirely satisfied with your order, you may be entitled to a refund. Check out our Return & Exchange for more details.
Power Steering Pump 87759440 E6NN3K514EA for Ford New Holland Tractor 2150 3055 3150 335 3400 3500 3550 5340 5600 6600 7000 7600
Part NO.:
83958544, 83959532, 83959533, 83959535, 83959550, 87759440, D8NN3K514CC, E5NN3K514EA, E6NN3K514BA, E6NN3K514DA,
E6NN3K514EA99M, E6NN3K514FA, E6NN3K514HA, E6NN3K514NA, E6NN3K514GA, D8NN3K514GC,
81822403, 83924995, 1101-1002, 11011002, SW03681,C9NN3A674D, D8NN3K574GA, D7NN3A674C, D8NN3K514GC

Applications:
Fit for Ford New Holland Tractor:
2000 Series 3 Cyl 65-74, 2150, 231, 233, 2600, 2600V, 3000 Series 3 Cyl 65-74, 3055, 3150, 333, 3330, 335, 3400, 3500,
3550 Indust/Const, 3600, 3600V, 3900, 4140, 420 Indust/Const, 4330, 4340, 4400, 4410, 4500 Indust/Const, 4600, 4600SU,
4610N, 5000, 515 Indust/Const, 531, 5340, 5600, 6600, 7000, 7600
More Information

| | |
| --- | --- |
| Part NO. | 87759440 E6NN3K514EA |
| Application | 2000Series3Cyl65-74 2150 231 233 2600 2600V 3000Series3Cyl65-74 3055 3150 333 3330 335 3400 3500 3550Indust/Const 3600 3600V 3900 4140 420Indust/Const 4330 4340 4400 4410 4500Indust/Const 4600 4600SU 4610N 5000 |