Regulator Assy PN201-68563 for Kubota B2320DT B2620HSD B2630HSD B2920HSD ZD221 ZG222A ZG227A K008-3
Part #
PN201-68563,PN20168563
Regulator Assy PN201-68563 for Kubota B2320DT B2620HSD B2630HSD B2920HSD ZD221 ZG222A ZG227A K008-3 for sale on our website.
In addition to Regulator Assy PN201-68563, you can also buy other models or other parts of Excavators, Forklift, Aerial Work Platforms AWP and etc. on our website.
50000+ Parts
in Stock

30 Days
Money Back

2-7 Days
Fast Delivery

100% Secure
Payment
SUPPORT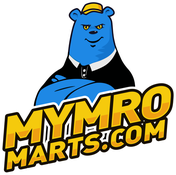 Shipping Policy
We ship fast so you can get on the road that much faster. Check out our Shipping Policy for more details.
Return&Exchange
We're only happy if you're happy. If you're not entirely satisfied with your order, you may be entitled to a refund. Check out our Return & Exchange for more details.
Regulator Assy PN201-68563 for Kubota B2320DT B2620HSD B2630HSD B2920HSD ZD221 ZG222A ZG227A K008-3
Part Number:
PN201-68563,PN20168563
Applications:
Tractor B, BX Series:B2320DT, B2320DTN(-1), B2320DTWO, B2320HSD, B2320HSDN, B2620HSD, B2630HSD, B2920HSD, B3030HSD, B3200HSD, B3200HSDWO, B3300SUHSD
Excavator:
K008-3(KTC/KCL)Zero Turn Mower:ZD221, ZG222A, ZG222SA, ZG227A, ZG227L, ZG227LA, ZG327PA, ZG327RP, ZG327RPA, ZG332LP, ZG332P, ZP330LP, ZP330P
More Information

| | |
| --- | --- |
| Part NO. | PN201-68563,PN20168563 |
| Application | B2320DT B2320DTN(-1) B2320DTWO B2320HSD B2320HSDN B2620HSD B2630HSD B2920HSD B3030HSD B3200HSD B3200HSDWO B3300SUHSD K008-3(KTC/KCL) ZD221 ZG222A ZG222SA ZG227A ZG227L ZG227LA ZG327PA ZG327RP ZG327RPA ZG332LP ZG332P ZP330LP ZP330P |