Repair Kit of Air Brake Compressor 85000396 for Volvo Truck FH12 FH16 FM12 NH12
Part #
4127040010 4127040080 4127040050 4127040040 4127040087 4127040010 4127040080 4127040050 4127040040 4127040087 1516708 1505917 20382347 85000117 85000329 85000336 85000396 20547525 20569224 20701801 5021209007
Repair Kit of Air Brake Compressor 85000396 for Volvo Truck FH12 FH16 FM12 NH12 .
In addition to Air Brake Compressor 85000396,you can also buy other models or other parts of Excavators, Forklift, Aerial Work Platforms AWP and so on.
50000+ Parts
in Stock

30 Days
Money Back

2-7 Days
Fast Delivery

100% Secure
Payment
Our Price
Special Price
$76.83
Regular Price
$87.31
SUPPORT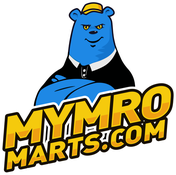 Shipping Policy
We ship fast so you can get on the road that much faster. Check out our Shipping Policy for more details.
Return&Exchange
We're only happy if you're happy. If you're not entirely satisfied with your order, you may be entitled to a refund. Check out our Return & Exchange for more details.
Repair Kit of Air Brake Compressor 85000396 for Volvo Truck FH12 FH16 FM12 NH12 Air Brake Compressor
Part NO.:
4127040010, 4127040080, 4127040050, 4127040040, 4127040087, 412 704 001 0, 412 704 008 0, 412 704 005 0, 412 704 004 0, 412 704 008 7, 1516708, 1505917, 20382347, 85000117, 85000329, 85000336, 85000396, 20547525, 20569224, 20701801, 5021209007
Applications:
1.Volvo Truck:
FH9, FH10, FH12, FH13, FH16, FM9, FM10, FM12, FM13, FM16, FMX9, FMX10, FMX12, FMX13, FMX16, NH9, NH10, NH12, NH13, NH16
2.Engine:
Volvo D12A, D12C

More Information

| | |
| --- | --- |
| Part NO. | 4127040010 4127040080 4127040050 4127040040 4127040087 4127040010 4127040080 4127040050 4127040040 4127040087 1516708 1505917 20382347 85000117 85000329 85000336 85000396 20547525 20569224 20701801 5021209007 |
| Application | FH9 FH10 FH12 FH13 FH16 FM9 FM10 FM12 FM13 FM16 FMX9 FMX10 FMX12 FMX13 FMX16 NH9 NH10 NH12 NH13 NH16 |