Turbo TD04HL-13G Turbocharger 234-4894 49189-02710 for Caterpillar CAT Skid Steer 277B 278 287B Track Loader with 3044C Engine
Part #
234-4894 49189-02710
Turbocharger 234-4894 49189-02710 for Caterpillar CAT Skid Steer 277B 278 287B Track Loader with 3044C Engine.
In addition to Turbocharger 234-4894 49189-02710, you can also buy other models or other parts for Excavators, Forklift, Aerial Work Platforms AWP, etc. on our website.
50000+ Parts
in Stock

30 Days
Money Back

2-7 Days
Fast Delivery

100% Secure
Payment
Our Price
Special Price
$414.81
Regular Price
$471.38
SUPPORT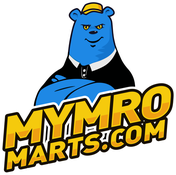 Shipping Policy
We ship fast so you can get on the road that much faster. Check out our Shipping Policy for more details.
Return&Exchange
We're only happy if you're happy. If you're not entirely satisfied with your order, you may be entitled to a refund. Check out our Return & Exchange for more details.
Turbo TD04HL-13G Turbocharger 234-4894 49189-02710 for Caterpillar CAT Skid Steer 277B 278 287B Track Loader with 3044C Engine
Part NO.:
234-4894,49189-02710,2344894,4918902710
Application:
1.MHI/CAT Construction Earth Mover
Turbo Model: TD04HL-13G-8.5, TD04HL-13G
Displacement: 4 Cylinders
Engine: 4D31T, A47GT, 3044
CIndustrial Engine: 3044
CMulti Terrain Loader-Military: 277C, 287C, 262C, 297CSkid Steer Loader:252B2, 256C, 246C, 272C, 236B 246B 252B 262B, 267B, 277B, 287B, 248B 268BS/N:CJS61913-UP, CJS1-38908, CJS1-70000, CJS1-38908, CJS1-UP, HEN00001-06749, LBA00001-UP, CYC00001-UP, GCP00001-UP, MST00001-UP, RED00001-UP, JWF00001-UP, MAS00001-UP, JAY00001-UP, DWS00001-UP, HEN06750-UP, SCP04600-UP, KCC00001-UP, 34400001-UP
2. Caterpillar Skid Steer 277B, 278, 287B Track Loader with 3044C Engine 4 Cylinders 78 HPCaterpillar Earth Mover with 4D13T EngineKubota Earth Mover with 4D13T Engine
More Information

| | |
| --- | --- |
| Part NO. | 234-4894 49189-02710 |
| Engine | 4D31T A47GT 3044C |
| Application | 277C 287C 262C 297C 252B2 256C 246C 272C 236B246B252B262B 267B 277B 287B 248B268B |