Turbocharger AA5E9G438GD 790318-0008 014tc24025000 for Ford Explorer Flex MKT MKS 2010-19
Part #
AA5E9G438GD 790318-0008
Turbocharger AA5E9G438GD 790318-0008 for Ford Explorer Flex MKT MKS 2010-19.
In addition to Turbocharger AA5E9G438GD 790318-0008, you can also buy other models or other parts excavators, Forklift, Aerial Work Platforms AWP and so on on our website.

50000+ Parts
in Stock

30 Days
Money Back

2-7 Days
Fast Delivery

100% Secure
Payment
Our Price
Special Price
$254.79
Regular Price
$289.53
SUPPORT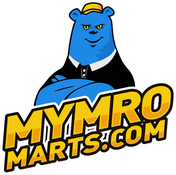 Shipping Policy
We ship fast so you can get on the road that much faster. Check out our Shipping Policy for more details.
Return&Exchange
We're only happy if you're happy. If you're not entirely satisfied with your order, you may be entitled to a refund. Check out our Return & Exchange for more details.
Left & Right Turbo MGT1549SL Turbocharger AA5E9G438GD 790318-0008 for Ford Explorer Flex MKT MKS 2010-19
Part Number:
Left: 790317-5003S, 7903170003, 790317-0003, 790317-3, 790317-0001, 790317-0002,790317-0004, 790317-0005, 790317-0006, 790317-0007, 7903175003S, 7903170003, 7903170003, 7903173, 7903170001, 7903170002,7903170004, 7903170005, 7903170006, 7903170007, AA5Z6K682CA, AA5E9G438GD, AA5E9G438GE, AA5Z-6K682-F, AA5E-9G438-GE, AA5E-9G438-GD, 829-973-8760, 8299738760, A8150127R, AA5E-9G438-GA, AA5E-9G438-GB, AA5E-9G438-GC, AA5E-9G438-GD, AA5E-9G438-GF, AA5E-9G438-GG, AA5E9G438GA, AA5E9G438GB, AA5E9G438GC, AA5E9G438GD, AA5E9G438GF, AA5E9G438GG, AA5Z-6K682-B, AA5Z-6K682-D, AA5Z-6K682-F, AA5Z6K682B, AA5Z6K682D, AA5Z6K682F, 014TC24025000, 2T-226, 2T-228, 2T226, 2T228
Right: 790318-5004S, 790318-0001, 790318-0002, 790318-0003, 790318-0004, 790318-0005, 790318-0006, 790318-0007, 790318-0008, 790318-0009, 790318-0012, 7903185004S, 7903180001, 7903180002, 7903180003, 7903180004, 7903180005, 7903180006, 7903180007, 7903180008, 7903180009, 7903180012, AA5E-6K682-BA, AA5E-6K682-BB, AA5E-6K682-BC, AA5E-6K682-BD, AA5E-6K682-BE, AA5E-6K682-BF, AA5E-6K682-BI, AA5E-6K682-BK, AA5E6K682BA, AA5E6K682BB, AA5E6K682BC, AA5E6K682BD, AA5E6K682BE, AA5E6K682BF, AA5E6K682BI, AA5E6K682BK, AA5Z-6K682-A, AA5Z-6K682-C, AA5Z-6K682-CA, AA5Z-6K682-E, AA5Z6K682A, AA5Z6K682C, AA5Z6K682CA, AA5Z6K682E, 829-973-8735, 8299738735, A1150128N, A8150128R
Turbo Model: 
MGT1549SL
Content :
Turbocharger and Gasket Kit
Engine: 
Ford Eco Boost V6
Ford Taurus SHO EcoBoost 3.5 iVTC 3496 ccm 272Kw 370HP Jan.2010 to Dez.2018
Ford Explorer 3.5 iVTC 3496 ccm 272Kw 370HP Jan.2010 to Dez.2018
Ford Flex 3.5 iVTC 3496 ccm 272Kw 370HP Jan.2010 to Dez.2018
Lincoln MKS SHO EcoBoost 3.5 iVTC 3496 ccm 272Kw 370HP Jan.2010 to Dez.2016
Lincoln MKT SHO EcoBoost 3.5 iVTC 3496 ccm 272Kw 370HP Jan.2010 to Dez.2019
Police Interceptor Utility/Sedan SHO EcoBoost 3.5 iVTC 3496 ccm 272Kw 370HP Jan.2010 to Dez.2019

Applications:
2009-15 Ford Lincoln, Flex, Explorer Sport, Taurus SHO (Super High Output) with Eco Boost V6 Engine
See Detail:
2016-2019, Ford, Explorer, Platinum Sport Utility 4-Door, 3.5L
2013-2019, Ford, Explorer, Sport Sport Utility 4-Door, 3.5L
2010-2019, Ford, Flex, Limited Sport Utility 4-Door, 3.5L
2010-2014, Ford, Flex, SEL Sport Utility 4-Door, 3.5L
2017-2017, Ford, Flex, SEL Sport Utility 4-Door, 3.5L
2011-2012, Ford, Flex, Titanium Sport Utility 4-Door, 3.5L
2013-2019, Ford, Police Interceptor Sedan, Base Sedan 4-Door, 3.5L
2014-2019, Ford, Police Interceptor Utility, Base Sport Utility 4-Door, 3.5L
2010-2019, Ford, Taurus, SHO Sedan 4-Door, 3.5L
2011-2013, Lincoln, MKS, Base Sedan 4-Door, 3.5L
2010-2016, Lincoln, MKS, EcoBoost Sedan 4-Door, 3.5L
2017-2017, Lincoln, MKT, Base Sport Utility 4-Door, 3.5L
2019-2019, Lincoln, MKT, Base Sport Utility 4-Door, 3.5L
2010-2016, Lincoln, MKT, EcoBoost Sport Utility 4-Door, 3.5L
2018-2018, Lincoln, MKT, Elite Sport Utility 4-Door, 3.5L
2018-2019, Lincoln, MKT, Reserve Sport Utility 4-Door, 3.5L
More Information

| | |
| --- | --- |
| Part NO. | AA5E9G438GD 790318-0008 |
| Engine | EcoBoostV6 |
| Application | Lincoln Flex ExplorerSport |