Wheel Motor for Oregon 27-500 Exmark 1-523328 1-523325
Part #
1-523328, 1523328, 27-500, 27500
Wheel Motor for Oregon 27-500 Exmark 1-523328 1-523325 for sale on our website.
In addition to Wheel Motor 1-523328 103-6988 27-500 TF0240US081AADD 025-503, you can also buy other models or other parts of Excavators, Forklift, Aerial Work Platforms AWP and etc. on our website.
50000+ Parts
in Stock

30 Days
Money Back
2-7 Days
Fast Delivery
100% Secure
Payment
SUPPORT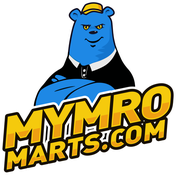 Shipping Policy
We ship fast so you can get on the road that much faster. Check out our Shipping Policy for more details.
Return&Exchange
We're only happy if you're happy. If you're not entirely satisfied with your order, you may be entitled to a refund. Check out our Return & Exchange for more details.
Wheel Motor for Oregon 27-500 Exmark 1-523328 1-523325
Part Number:
Exmark: 1-523328, 1523328
Oregon: 27-500, 27500
Application:
Toro Models:
74239, Z500 Z Master, With 52in TURBO FORCE Side Discharge Mower, 2005 (SN 250000001-250999999)
74243, Z557 Z Master, With 52in TURBO FORCE Side Discharge Mower, 2005 (SN 250000001-250999999)
74244, Z553 Z Master, With 60in TURBO FORCE Side Discharge Mower, 2005 (SN 250000001-250999999)
74245, Z555 Z Master, With 60in TURBO FORCE Side Discharge Mower, 2005 (SN 250000001-250999999)
74246, Z557 Z Master, With 60in TURBO FORCE Side Discharge Mower, 2005 (SN 250000001-250999999)
74246TE, Z557 Z Master, With 152cm TURBO FORCE Side Discharge Mower, 2005 (SN 250000001-250999999)
74246TE, Z557 Z Master, With 152cm TURBO FORCE Side Discharge Mower, 2006 (SN 260000001-260999999)
74247, Z557 Z Master, With 72in TURBO FORCE Side Discharge Mower, 2005 (SN 250000001-250999999)
74248, Z500 Z Master, With 52in 7-Gauge Side Discharge Mower, 2006 (SN 260000001-260999999)
74248, Z500 Z Master, With 52in 7-Gauge Side Discharge Mower, 2007 (SN 270000001-270999999)
74249, Z500 Z Master, With 60in 7-Gauge Side Discharge Mower, 2006 (SN 260000001-260999999)
74249, Z500 Z Master, With 60in 7-Gauge Side Discharge Mower, 2007 (SN 270000001-270002000)
74251, Z587L Z Master, With 60in TURBO FORCE Side Discharge Mower, 2005 (SN 250000001-250999999)
74251, Z587L Z Master, With 60in TURBO FORCE Side Discharge Mower, 2006 (SN 260000001-260999999)
74252, Z587L Z Master, With 72in TURBO FORCE Side Discharge Mower, 2005 (SN 250000001-250999999)
74252, Z587L Z Master, With 72in TURBO FORCE Side Discharge Mower, 2006 (SN 260000001-260999999)
74255, Z588E Z Master, With 60in TURBO FORCE Side Discharge Mower, 2005 (SN 250000001-250999999)
74255, Z588E Z Master, With 60in TURBO FORCE Side Discharge Mower, 2006 (SN 260000109-260999999)
74256, Z588E Z Master, With 72in TURBO FORCE Side Discharge Mower, 2005 (SN 250000001-250999999)
74256, Z588E Z Master, With 72in TURBO FORCE Side Discharge Mower, 2006 (SN 260000001-260000108)
74256, Z588E Z Master, With 72in TURBO FORCE Side Discharge Mower, 2006 (SN 260000109-260999999)
74261, Z500 Z Master, With 52in TURBO FORCE Side Discharge Mower, 2006 (SN 260000001-260999999)
74261, Z560 Z Master, With 52in TURBO FORCE Side Discharge Mower, 2007 (SN 270000001-270002000)
74262, Z500 Z Master, With 60in TURBO FORCE Side Discharge Mower, 2006 (SN 260000001-260999999)
74262, Z560 Z Master, With 60in TURBO FORCE Side Discharge Mower, 2007 (SN 270000001-270002000)
74262TE, Z500 Z Master, With 152cm TURBO FORCE Side Discharge Mower, 2006 (SN 260000001-260999999)
74263, Z557 Z Master, With 72in TURBO FORCE Side Discharge Mower, 2006 (SN 260000001-260999999)
74263, Z560 Z Master, With 72in TURBO FORCE Side Discharge Mower, 2007 (SN 270000001-270002000)
More Information

| | |
| --- | --- |
| Part NO. | 1-523328, 1523328, 27-500, 27500 |