Fuel Stop Solenoid 42-0100 for Thermo King TK2.49 TK4.86 Transport Refrigeration SLXi SB TS SLX SMX Super APU KD MD RD TD SL UTS
Part #
41-9100, 419100, 419-100, 41-4306, 414306, 414-306,41-6383, 416383, 416-383, 417886, 417886, 417-886, TB-37-42-100
Fuel Stop Solenoid 42-0100 for Thermo King TK2.49 TK4.86 Transport Refrigeration SLXi SB TS SLX SMX Super APU KD MD RD TD SL UTS for sale on our website.
In addition to Fuel Stop Solenoid 42-0100, you can also buy other models or other parts of Excavators, Forklift, Aerial Work Platforms AWP and so on.
50000+ Parts
in Stock

30 Days
Money Back

2-7 Days
Fast Delivery

100% Secure
Payment
SUPPORT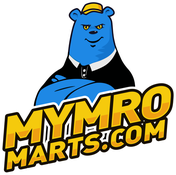 Shipping Policy
We ship fast so you can get on the road that much faster. Check out our Shipping Policy for more details.
Return&Exchange
We're only happy if you're happy. If you're not entirely satisfied with your order, you may be entitled to a refund. Check out our Return & Exchange for more details.
Fuel Stop Solenoid 42-0100 for Thermo King TK2.49 TK4.86 Transport Refrigeration SLXi SB TS SLX SMX Super APU KD MD RD TD SL UTS
Replace Part Number:
41-9100, 419100, 419-100, 42-0100, 420100, 420-100, SA-4564, SA4564, 41-4306, 414306, 414-306, 417886, 417886, 417-886, TB-37-42-100, TB3742100, TON-42-100H, TON42100H, 1503ES-12SUC11S, 1503ES12SUC11S
Fit for Engine: 
TK2.49, TK3.74, TK3.88, TK3.95, TK4.82, TK4.82E, TK4.86, TK4.86E, TK4.86V, TK249, TK374, TK388, TK395, TK482, TK482E, TK486, TK486E, TK486V, 2.49, 3.74, 3.88, 3.95, 4.82, 4.82E, 4.86, 4.86E, 4.86V, 249, 374, 388, 395, 482, 482E, 486, 486E, 486V
Applications:
Fit for Thermo King Transport Refrigeration:
SLXi: SLXi Spectrum, 400, 300 Whisper Pro, 200, 100, 200-50, 300 Whisper Pro-50, 400-50, Spectrum-50
Spectrum: 50, DE, SB 30, Whisper Pro, SB-III Multi-Temp
SB: 100, 110, 190, 200, 210+, 230+, 300, 310+, 400, 30 Multi-Temp, 330, 130, 310, 210, 230, 230-50
T-Series: 1200R SPECTRUM, 1080S, 1000 SPECTRUM, 1080R, 1000R, 880R, 800R, 680R, 600R, 1200R, 880S, 800 SPECTRUM, 580, 890, 1090, 680S, 1280 SPECTRUM, 580R, 1000S
TS: XDS, 600, 500, 300, 200, Spectrum
Sentry: II
SLX: 400 SLX Whisper, 400, 300, 200, 400 50, Spectrum, 100, 300-50, 300e-50, 400-50, 400e-50, Spectrum-50
SMX
Super: II
TriPac APU: TriPac APU
KD: II
MD: II, 100, 200, 300
RD: II, II SR
TD: II
PRECEDENT: 610DE 600M, C-600, G-700
SL: 400e, 200e, 100, 200, 300, 400, 100e, SPECTRUM, Multi-Temp, SL-400e SR2
SB I-III: SB I, SB III, SB II, SB III-50
SLXe: 300, 200, 400, Spectrum, 400-50, 300-50, 200-50, Spectrum-50
UTS
More Information

| | |
| --- | --- |
| Part NO. | 41-9100, 419100, 419-100, 41-4306, 414306, 414-306,41-6383, 416383, 416-383, 417886, 417886, 417-886, TB-37-42-100 |
| Application | SLXi:SLXiSpectrum 400 300WhisperPro 200 100 200-50 300WhisperPro-50 400-50 Spectrum-50 T-Series:1200RSPECTRUM 1080S 1000SPECTRUM 1080R 1000R 880R 800R 680R 600R 1200R 880S 800 |