Air Conditioning Compressor RD451-93900 for Kubota Tractor L M Series
Part #
RD451-93900,447280-3090,4472803090,447280-3090,4472803090
Air Conditioning Compressor RD451-93900 for Kubota Tractor L M Series for sale on our website.
In addition to Air Conditioning Compressor RD451-93900, you can also buy other models or other parts of Excavators, Forklift, Aerial Work Platforms AWP, etc. on our website.

50000+ Parts
in Stock

30 Days
Money Back

2-7 Days
Fast Delivery

100% Secure
Payment
Our Price
Special Price
$288.53
Regular Price
$327.88
SUPPORT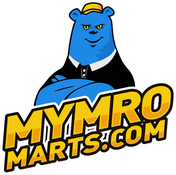 Shipping Policy
We ship fast so you can get on the road that much faster. Check out our Shipping Policy for more details.
Return&Exchange
We're only happy if you're happy. If you're not entirely satisfied with your order, you may be entitled to a refund. Check out our Return & Exchange for more details.
For Kubota Excavator U35-4 U55 U55-4 Air Conditioning Compressor RD451-93900
Part No.:
RD451-93900,447280-3090,4472803090,447280-3090,4472803090
Specification:
Compressor Model: SVO7E
Volts: 12V
Clutch Diameter: 111mm 4.38"
No. of Grooves: 1 groove
Oil Type: PAG46
Application:
Fit for follwing models:
Kubota Excavator:KX040-4,KX057-4,KX080-4,U35-4,U55,U55-4
Kubota Skid Steer Loader:
SSV65C,SSV75C(S/N;10001~19999),SSV75C(S/N;20001~),SVL75-2C,SVL75C,SVL90-2C,SVL90C,SVL95-2SC
Kubota Tractor:
B2650HSDC,B3350HSDC,L3240HSTC,L3240HSTC-3,L3540HSTC,L3540HSTC-3,L3560HSTC,L3940HSTC,L3940HSTC-3,
L4060HSTC,L4240HSTC,L4240HSTC-3,L4740HSTC,L4740HSTC-3,L4760HSTC,L5240HSTC,L5240HSTC-3,
L5460HSTC,L5740HSTC,L5740HSTC-3,L6060HSTC,M100GXDTC,M100XDTC,M110GXDTC,M110XDTC,M5-091HDC,
M5-091HDC12,M5-091HFC,M5-111HDC,M5-111HDC12,M5-111HDC24,M5-111HFC,M6060HDC,M6060HFC,
M6-101DTC,M6-111DTC,M7060HDC,M7060HDC12,M7060HFC,M8540HDNBC,M8540HDNBC10,M8540HDNBPC,
M8560HDC,M8560HDC12,M8560HFC,M9960HDC,M9960HDC12,M9960HDC24,M9960HFC
Kubota Wheel Loader:R530,R630
More Information

| | |
| --- | --- |
| Part NO. | RD451-93900,447280-3090,4472803090,447280-3090,4472803090 |
| Application | L3240HSTC L3240HSTC-3 L3540HSTC L3540HSTC-3 L3560HSTC L3940HSTC L3940HSTC-3 L4060HSTC L4240HSTC L4240HSTC-3 L4740HSTC L4740HSTC-3 L4760HSTC L5240HSTC L5240HSTC-3 L5460HSTC L5740HSTC L5740HSTC-3 L6060HSTC M100GXDTC M100XDTC etc |