Turbo HE451VE HE400VG Turbocharger 2882111 for Cummins Engine ISX QSX Series
Part #
2882111 2882111 2882004NX 288211100 2882111NX 2882111RX 2841220 2841221 2841222 3768194 3773569 3792586 2882111 2881807 2882004 2840007 3773562 3773561 2882110 3792586H 2882110NX 3792586HX 288211100HX 8773568 3783568 2843893 3792584 3773566 3768191 288211
Turbocharger 2882111 for Cummins HE451VE HE400VG engine ISX QSX series.
In addition to turbocharger 2882111, you can also buy other models or other parts for Excavators, Forklifts, Aerial Work Platforms AWP on our website.

50000+ Parts
in Stock

30 Days
Money Back

2-7 Days
Fast Delivery

100% Secure
Payment
Our Price
As low as
$1,798.73
Regular Price
$2,044.02
SUPPORT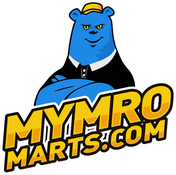 Shipping Policy
We ship fast so you can get on the road that much faster. Check out our Shipping Policy for more details.
Return&Exchange
We're only happy if you're happy. If you're not entirely satisfied with your order, you may be entitled to a refund. Check out our Return & Exchange for more details.
Product Name:
Turbo HE451VE HE400VG Turbocharger 2882111 for Cummins Engine ISX QSX Series
Part Number:
2882111, 2882004NX, 288211100, 2882111NX, 2882111RX, 2841220, 2841221, 2841222, 3768194, 3773569, 3792586, 2882111, 2881807, 2882004, 2840007, 3773562, 3773561, 2882110, 3792586H, 2882110NX, 3792586HX, 288211100HX, 8773568, 3783568, 2843893, 3792584, 3773566, 3768191, 2882110NX, 5350503, 2840007, 2841220, 2841221, 2841806, 2881807, 2881807NX, 2881807RX, 2882004, 2882004NX, 2882004RX,3767305, 3767306, 3768193, 3768193NX, 3768193RX, 3768194, 3773561, 3773562, 3773568, 3773568NX, 3773568RX, 3773569, 3792574, 3792581, 3792586, 379258600H, 379258600HX, 3792586H, 3795123, 3795123NX, 3795123RX, 3795144
Turbo Model:
HE451VE, HE400VG
Applications:
2005-15 Cummins Various with ISX, QSX Engine
2009- Cummins Various with ISX, QSX Engine
Details:
Cummins Engines:ISX CM570, ISX CM870, ISX CM871, ISX CM871 E, ISX15 CM2250, ISX15 CM2250 SN, ISX15 CM2350 X101, ISX15 CM2350 X114, ISZ13 CM2150 SN, QSX11.9 CM2250 ECF, QSX15 CM2250, QSX15 CM2250 ECF, QSX15 CM2350 X105, QSX15 CM2350 X106, QSX15 CM570, QSZ13 CM2150 Z101, QSZ13 CM2150 Z102
More Information

| | |
| --- | --- |
| Part NO. | 2882111 2882111 2882004NX 288211100 2882111NX 2882111RX 2841220 2841221 2841222 3768194 3773569 3792586 2882111 2881807 2882004 2840007 3773562 3773561 2882110 3792586H 2882110NX 3792586HX 288211100HX 8773568 3783568 2843893 3792584 3773566 3768191 288211 |
| Engine | ISXCM570 ISXCM870 ISXCM871 ISXCM871E ISX15CM2250 ISX15CM2250SN ISX15CM2350X101 ISX15CM2350X114 ISZ13CM2150SN QSX11.9CM2250ECF QSX15CM2250 QSX15CM2250ECF QSX15CM2350X105 QSX15CM2350X106 QSX15CM570 QSZ13CM2150Z101 |
| Application | RHF55 SH210 SH240 ZX240 |