A/C Compressor 4281803M1 for Massey Ferguson Tractor 5435 7465 6475 6485 6480 5425 6490 6465 7475
Part #
4281803M1, 1101384, 300-4604, 129409, 58244, 20-08244, 8244, 03-3842, 58244, 14SD8244, 14SD8244NC, 509-6396, 3004604, 2008244,033842
A/C Compressor 4281803M1 for Massey Ferguson Tractor 5435 7465 6475 6485 6480 5425 6490 6465 7475.
In addition to A/C Compressor 4281803M1, you can also buy other models or other parts of Excavators, Forklift, Aerial Work Platforms AWP and etc. on our website.
50000+ Parts
in Stock

30 Days
Money Back

2-7 Days
Fast Delivery

100% Secure
Payment
SUPPORT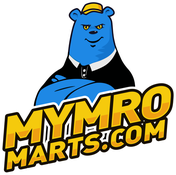 Shipping Policy
We ship fast so you can get on the road that much faster. Check out our Shipping Policy for more details.
Return&Exchange
We're only happy if you're happy. If you're not entirely satisfied with your order, you may be entitled to a refund. Check out our Return & Exchange for more details.
SD7H15 A/C Compressor 4281803M1 for Massey Ferguson Tractor 5435 7465 6475 6485 6480 5425 6490 6465 7475
TYPE:
A/C Compressor, Air Conditioner Compressor, Air Conditioning Compressor
Part Number:
4281803M1, 1101384, 300-4604, 129409, 58244, 20-08244, 8244, 03-3842, 58244, 20-08244, 14SD8244, 14SD8244NC, 509-6396
Specification:
Volts: 12V
Clutch Diameter: 119mm
No. of Grooves: 6 groove
Model: SD7H15
Applications:
AGCO Tractor:
DT205B, DT225B, DT250B, RT120A, RT140A (With Auto 6 or Power Maxx CVT, Tier III Models), RT155A (With Auto 6 or Power Maxx CVT, Tier III Models), RT165A, RT180A
Challenger Tractor:
MT455B (s/n B116042-later, Tier III Models), MT465B (s/n B116042-later, Tier III Models), MT525B (Tier III), MT545B (Tier III CAT Engine), MT555B (Tier III), MT565B (Tier III), MT575B (Tier III), MT595B, MT645D, MT655C, MT655D, MT665C, MT665D, MT675C, MT675D, MT685D
Massey Ferguson Tractor:
5425, 5435, 5450, 5611 (With 6 Groove Compressor Clutch), 5612 (With 6 Groove Compressor Clutch), 5613 (With 6 Groove Compressor Clutch), 5710, 5710 (SL), 5711, 5711 (SL), 5712 (SL), 5713 (SL), 6465 (With 6 Groove Compressor Clutch), 6475 (With 6 Groove Compressor Clutch), 6480 (With 6 Groove Compressor Clutch), 6485 (With 6 Groove Compressor Clutch), 6490 (With 6 Groove Compressor Clutch), 6495 (With 6 Groove Compressor Clutch), 6497 (With 6 Groove Compressor Clutch), 6499 (With 6 Groove Compressor Clutch), 6614, 6615, 6616, 7465 (With 6 Groove Compressor Clutch), 7475 (With 6 Groove Compressor Clutch), 7485 (With 6 Groove Compressor Clutch), 7497, 7614, 7615, 7616, 7618, 7622, 8660, 8670, 8690
More Information

| | |
| --- | --- |
| Part NO. | 4281803M1, 1101384, 300-4604, 129409, 58244, 20-08244, 8244, 03-3842, 58244, 14SD8244, 14SD8244NC, 509-6396, 3004604, 2008244,033842 |
| Application | 5425 5435 5450 5611 (With 6 Groove Compressor Clutch) 5612 (With 6 Groove Compressor Clutch) 5613 (With 6 Groove Compressor Clutch) 5710 5710 (SL) 5711 5711 (SL) 5712 (SL) 5713 (SL) 6465 (With 6 Groove Compressor Clutch) 6475 |