A/C Compressor 47759181 for CASE Crawler Excavator CX130D CX160D CX180D CX210D CX230D CX240D CX250D CX300D
Part #
47759181, 50939923 SD7H137351
A/C Compressor 47759181 for CASE Crawler Excavator CX130D CX160D CX180D CX210D CX230D CX240D CX250D CX300D.
In addition to A/C Compressor 47759181, you can also buy other models or other parts of Excavators, Forklift, Aerial Work Platforms AWP and etc. on our website.
50000+ Parts
in Stock
30 Days
Money Back
2-7 Days
Fast Delivery

100% Secure
Payment
SUPPORT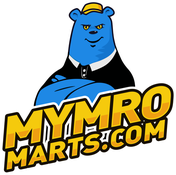 Shipping Policy
We ship fast so you can get on the road that much faster. Check out our Shipping Policy for more details.
Return&Exchange
We're only happy if you're happy. If you're not entirely satisfied with your order, you may be entitled to a refund. Check out our Return & Exchange for more details.
SD7H13 A/C Compressor 47759181 for CASE Crawler Excavator CX130D CX160D CX180D CX210D CX230D CX240D CX250D CX300D
Type:
A/C Compressor, Air Conditioner Compressor, Air Conditioning Compressor
Replace Part Number:47759181, 50939923 SD7H137351
Specification:
Compressor Family: SD7H13
Clutch Diameter: 146 mm ~ 5 and 3/4 inches
Number of Grooves: 1
Voltage: 24
Applications:
Fit For CASE Crawler Excavator:
CX130D, CX160D, CX180D, CX210D, CX230D, CX240D, CX250D, CX300D
See Details:
CX130D CRAWLER EXCAVATOR STD W/BLADE - TIER 4B (EU) - S/N NxLAxxxxx (3/15-)
CX130D LC LONG CARRIAGE - CRAWLER EXCAVATOR - TIER 4B (EU) - S/N NxLAxxxxx (3/15-)
CX160D LC LONG CARRIAGE - CRAWLER EXCAVATOR - TIER 4B (EU) - S/N NxLAxxxxx (3/15-)
CX180D LC LONG CARRIAGE - CRAWLER EXCAVATOR - TIER 4B (EU) - S/N NxLAxxxxx (7/16-)
CX210D LC 2PB LONG CARRIAGE - 2 PIECE BOOM - CRAWLER EXCAVATOR - TIER 4B (EU) - S/N NxLAxxxxx (2/17-
CX210D LC LONG CARRIAGE - CRAWLER EXCAVATOR - TIER 4B (EU) - S/N NxLAxxxxx (3/15-10/16)
CX210D NLC 2PB NARROW LONG CARRIAGE - 2 PIECE BOOM - CRAWLER EXCAVATOR - TIER 4B (EU) - S/N NxLAxxxx
CX210D NLC NARROW LONG CARRIAGE - CRAWLER EXCAVATOR - TIER 4B (EU) - S/N NxLAxxxxx (6/16-)
CX230D NLC NARROW LONG CARRIAGE - CRAWLER EXCAVATOR - TIER 4B (EU) - S/N NxLAxxxxx (5/15-)
CX240D NLC 2PB NARROW LONG CARRIAGE - 2 PIECE BOOM - CRAWLER EXCAVATOR - TIER 4B (EU) - S/N NxLAxxx
CX240D NLC NARROW LONG CARRIAGE - CRAWLER EXCAVATOR - TIER 4B (EU) - S/N NxLAxxxxx (10/16-)
CX250D LC LONG CARRIAGE - CRAWLER EXCAVATOR - TIER 4B (EU) - S/N NxLAxxxxx (9/15-)
CX250D NLC NARROW LONG CARRIAGE - CRAWLER EXCAVATOR - TIER 4B (EU) - S/N NxLAxxxxx (9/15-)
CX300D LC LONG CARRIAGE - CRAWLER EXCAVATOR - TIER 4B (EU) - S/N NxLAxxxxx (10/15-)
CX300D NLC NARROW LONG CARRIAGE - CRAWLER EXCAVATOR - TIER 4B (EU) - S/N NxLAxxxxx (12/15-)
More Information

| | |
| --- | --- |
| Part NO. | 47759181, 50939923 SD7H137351 |
| Application | CX130D CX160D CX180D CX210D CX230D CX240D CX250D CX300D |