Engine Thermostat 600-421-6630 for Komatsu 6D125-3 PC400-7 PC450-7 PC460-7
Part #
600-421-6630,6004216630
Engine Thermostat 600-421-6630 for Komatsu 6D125-3 PC400-7 PC450-7 PC460-7 for sale on our website.
In addition to Engine Thermostat 600-421-6630, you can also buy other models or other parts of Excavators, Forklift, Aerial Work Platforms AWP and etc. on our website.
50000+ Parts
in Stock

30 Days
Money Back

2-7 Days
Fast Delivery

100% Secure
Payment
SUPPORT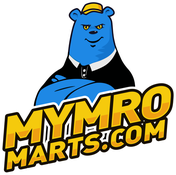 Shipping Policy
We ship fast so you can get on the road that much faster. Check out our Shipping Policy for more details.
Return&Exchange
We're only happy if you're happy. If you're not entirely satisfied with your order, you may be entitled to a refund. Check out our Return & Exchange for more details.
Engine Thermostat 600-421-6630 for Komatsu 6D125-3 PC400-7 PC450-7 PC460-7
Part Number:
600-421-6630
6004216630
5610311550
6004216630W
600-421-6640
6004216640
600-421-6610
6004216610
6004216620
6127116520
6610116500
600-421-6620
6127-11-6520
6610-11-6500
See Details:
For Komatsu 6D125-3 PC400-7 PC450-7 PC460-7
330M S/N A10190-A10195 (DH637) (SA12V140Z-1) DUMP TRUCKS
330M S/N A10196-A10211 (DH641) (SA12V140Z-1) DUMP TRUCKS
330M S/N A10212-UP (DH643) (SA12V140Z-1) DUMP TRUCKS
330M SA12V140Z-1 Engine DUMP TRUCKS
6D125E-2A-45 S/N 60721-UP
6D125E-2A-5 S/N 60721-UP
6D125E-2B-5 S/N 60721-UP
6D125E-2D-5 S/N 60721-UP
6D125E-2E S/N 61779-UP
6D125E-2F-5 S/N 60721-UP
6D125E-2G-5 S/N 60721-UP
6D125E-2H-5 S/N 60721-UP
6D125E-2J-5 S/N 60721-UP
6D140-1A S/N 11200-UP
DCA-220SSK S6D125E-2GD-D8 DIESEL GENERATORS
DCA-300SSK SA6D125E-GD-2-E1 DIESEL GENERATORS
DCA-300SSK2 SAA6D125E-2-D2 DIESEL GENERATORS
DCA-400SSK SA6D140E-2-D2 DIESEL GENERATORS
DCA-400SSK2 SA6D140E-3D1 DIESEL GENERATORS
DCA-500SSK SA6D170BE-1 DIESEL GENERATORS
DCA-600SSK SA6D170AE-1-D1 DIESEL GENERATORS
EGS360,380 SAA6D125-P400 DIESEL GENERATORS
EGS630 SAA6D140-P580 DIESEL GENERATORS
EGS650 SA6D170A-1 DIESEL GENERATORS
EGS760 SAA6D170-P740 DIESEL GENERATORS
EGS850 SAA6D170-P800 DIESEL GENERATORS
HD785-5LC A10224, A10228 - A10315 KOMATSU (BEPB010709) BFP42-05 DUMP TRUCKS
HD785-5LC S/N A10271 - A10274 DIAVIK (BEPB048502) BFP42-03 DUMP TRUCKS
HD785-5LC S/N A10316 & UP KOMATSU (BEPB034604) DUMP TRUCKS
HD785-5LC S/N A10338-A10339 & A10342-A10343 DIAVIK (BEPB035903) BFP42-DV DUMP TRUCKS
HM300-2 s/n A11001 and up DUMP TRUCKS
HM350-1L S/N A10001-UP DUMP TRUCKS
HM350-2 S/N A11001-UP DUMP TRUCKS
HM400-2 S/N A11001-UP DUMP TRUCKS
PC400-7 SERIAL NUMBERS : J20001-UP EXCAVATORS
PC400LC-6LK/HD-6LK S/N A83001-A84000 EXCAVATORS
PC400LC-6LK/HD-6LK S/N A84001-A85000 EXCAVATORS
PC400LC-8 S/N A88001-UP EXCAVATORS
PC450LC-8 S/N A10001-UP EXCAVATORS
PC490LC-10 S/N A40001-UP EXCAVATORS
PW400MH-6 S/N A84210-UP EXCAVATORS
S6D125E-2A-6 S/N 60721-UP
S6D125E-2B-6 S/N 60721-UP
S6D125E-2C-6 S/N 60721-UP
S6D125E-2D-6 S/N 60721-UP ENGINES
S6D125E-2E S/N 60863-UP ENGINES
S6D125E-2E-6 S/N 60721-UP
S6D125E-2F-56 S/N 60721-UP
S6D125E-2F-6 S/N 60721-UP
S6D125E-2G S/N 60863-UP ENGINES
S6D125E-2G-6 S/N 60721-UP
S6D125E-2H S/N 60863-UP ENGINES
S6D125E-2H-6 S/N 60721-UP
S6D125E-2J-6 S/N 60721-UP
S6D125E-2L S/N 60863-UP ENGINES
S6D125E-2L-6 S/N 60721-UP
S6D125E-2L-6 S/N 60721-UP ENGINES
S6D125E-2M-6 S/N 60721-UP
S6D140-1A S/N 10001-UP
S6D140-1A S/N 10001-UP ENGINES
S6D140-1B-80 S/N 10278-UP
S6D140-1G S/N 11455-UP
S6D140-1G S/N 11455-UP ENGINES
S6D140-1Q S/N 13955-UP
S6D140-1R S/N 10001-UP
S6D140-1U S/N 10001-UP
S6D140-1U S/N 10001-UP ENGINES
S6D140-1W S/N 17626-UP
S6D140-1W S/N 17626-UP ENGINES
S6D140-1X S/N 18682-UP
S6D140-1X S/N 18682-UP ENGINES
S6D140-1Z S/N 17626-UP
S6D140-1Z S/N 17626-UP ENGINES
S6D140E-2A-6 S/N 22537-UP
S6D140E-2B-6 S/N 22537-UP
S6D140E-2D-6 S/N 22537-UP
SAA12V140E-3D S/N 502369-UP (For WA900-3E0)
SAA12V140E-3E S/N 502033-UP (For WA800-3E0)
SAA6D125E-5A S/N 560004-UP ( Standard Machine )
SAA6D125E-5C S/N 560016-UP ENGINES
SAA6D125E-5D S/N 567555-UP (For WA470-6/WA470-6A)
SAA6D125E-5E S/N 567422-UP (For WA480-6/WA480-6A)
SAA6D125E-5G S/N 567239-UP (For BR580JG-1)
SAA6D125E-6C S/N 760611-UP (For WA470-7)
SAA6D140E-5A S/N 535838-UP (For WA500-6)
SAA6D140E-5AR S/N 630345-UP (For WA500-6R)
SAA6D140E-5B S/N 530019-UP ( Standard Machine ) ENGINES
SAA6D140E-5D S/N 530015-UP
SAA6D140E-6C S/N 730016-UP (For WA500-7)
SAA6D170E-5A S/N 510001-UP ENGINES
SAA6D170E-5A S/N 511694-UP (For WA600-6/WD600-6)
SAA6D170E-5AR S/N 610512-UP (For WA600-6R)
SAA6D170E-5C S/N 511700-UP (For PC1250-8/PC1250LC-8/PC1250SP-8)
WA470-3 S/N 25233-UP WHEEL LOADERS
More Information

| | |
| --- | --- |
| Part NO. | 600-421-6630,6004216630 |
| Application | PC400-7 PC450-7 PC460-7 |