Engine Thermostat 71-02814 for Carrier Engine CT2.29 CT3.44 CT3.69 CT4.91 Supra 544 722 1150 Maxima 1000 1200 1300
Part #
71-02814, 7102814, 710-2814, 94-4305, 944305, 944-305, 25-34309-00, 253430900, 25-3430900, 25-34309-01, 253430901, 25-3430901, 29-70181-00, 297018100, 29-7018100
Engine Thermostat 71-02814 for Carrier Engine CT2.29 CT3.44 CT3.69 CT4.91 Supra 544 722 1150 Maxima 1000 1200 1300 for sale on our website.
In addition to Engine Thermostat 71-02814, you can also buy other models or other parts of Excavators, Forklift, Aerial Work Platforms AWP and so on.
50000+ Parts
in Stock

30 Days
Money Back

2-7 Days
Fast Delivery

100% Secure
Payment
SUPPORT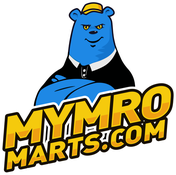 Shipping Policy
We ship fast so you can get on the road that much faster. Check out our Shipping Policy for more details.
Return&Exchange
We're only happy if you're happy. If you're not entirely satisfied with your order, you may be entitled to a refund. Check out our Return & Exchange for more details.
Engine Thermostat 71-02814 for Carrier Engine CT2.29 CT3.44 CT3.69 CT4.91 Supra 544 722 1150 Maxima 1000 1200 1300 
Replace Part Number:
71-02814, 7102814, 710-2814, 94-4305, 944305, 944-305, 25-34309-00, 253430900, 25-3430900, 25-34309-01, 253430901, 25-3430901, 29-70181-00, 297018100, 29-7018100
Fit for Engine:
Carrier: CT2.29, CT3.44, CT3.69, CT4.91, CT2.29, CT3.44, CT 3.69, CT 4.91, CT2-29TV, T3-44TV
Kubota: D479, D722, D1105, D1505
Applications:
Fit for Carrier Transport Refrigeration:
Supra: 544, 822, 1250, 1150, 1050, 950, 922, 850U, 422, 550, 722, 744, 750, 750MT, 850, 850MT, 450, 1150MT, 944, 844, 1250MT
Maxima: 1000, 1200, 1200 MT, 1300, 1300 MT
More Information

| | |
| --- | --- |
| Part NO. | 71-02814, 7102814, 710-2814, 94-4305, 944305, 944-305, 25-34309-00, 253430900, 25-3430900, 25-34309-01, 253430901, 25-3430901, 29-70181-00, 297018100, 29-7018100 |
| Application | Supra:544 822 1250 1150 1050 950 922 850U 422 550 722 744 750 750MT 850 850MT 450 1150MT 944 844 1250MT Maxima:1000 1200 1200MT 1300 1300MT |