Fuel Lift Pump 320/07201 for JCB Loader 3CX
Fuel Lift Pump 320/07201 is fit for JCB Loader 3CX.
In addition to fuel pump 320/07201,you can also buy other models or other parts of Excavators,Forklift,Aerial Work Platforms AWP on our website.
50000+ Parts
in Stock

30 Days
Money Back

2-7 Days
Fast Delivery

100% Secure
Payment
SUPPORT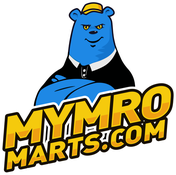 Shipping Policy
We ship fast so you can get on the road that much faster. Check out our Shipping Policy for more details.
Return&Exchange
We're only happy if you're happy. If you're not entirely satisfied with your order, you may be entitled to a refund. Check out our Return & Exchange for more details.
Fuel Lift Pump 320/07201 for JCB Loader 3CX
Replace Part Number:
320/07201,32007201,320-07201
Applications:
Fit for following models:
ITL:
320/40344; 320/40213; 320/40339; 320/40204; 320/40335; 320/40359; 320/40251; 320/40227; 320/40312; 320/40085; 320/40226; 320/40203; 320/40257; 320/40313; 320/40239; 320/40321; 320/40340; 320/40341; 320/40225; 320/40232; 320/40310; 320/40234; 320/40235; 320/40231; 320/40248; 320/40298; 320/40308; 320/40253; 320/40293; 320/40338; 320/40233; 320/40209; 320/40243; 320/40240; 320/40255; 320/40322; 320/40346; 320/40224; 320/40309; 320/40336; 320/45001; 320/40281; 320/40112; 320/40307; 320/40331; 320/40315; 320/40360; 320/40088; 320/40334; 320/40296; 320/40343; 320/40250; 320/40295; 320/40292; 320/40348; 320/20074; 320/40223; 320/40320; 320/40252; 320/40306; 320/40294; 320/40337; 320/40238; 320/40305; 320/40324; 320/40010; 320/40241; 320/40256; 320/40323; 320/40262; 320/40326; 320/40311; 320/40318; 320/40208; 320/40297; 320/40347; 320/40244; 320/40245; 320/40304; 320/40106; 320/40222; 320/40259; 320/40210; 320/40354; 320/40349; 320/40217; 320/40249; 320/40254; 320/40299; 320/40258; 320/40319; 320/45000; 320/40230; 320/40350; 320/40329; 320/40237; 320/40229; 320/40345; 320/40083; 320/40356; 320/50120; 320/50139; 320/50155; 320/50104; 320/50178; 320/50164; 320/50166; 320/50105; 320/50107; 320/50103; 320/50132; 320/50119; 320/50106; 320/50113; 320/50031; 320/50133; 320/50175; 320/50190; 320/50189; 320/50118; 320/50183; 320/50168; 320/50131; 320/50192; 320/50152; 320/50163; 320/50159; 320/50161; 320/50108; 320/50151; 320/50146; 320/50162; 320/50186; 320/50193; 320/50165; 320/50148; 320/50114; 320/50167; 320/50156; 320/50157; 320/50158; 320/50130; 320/50188; 320/50149; 320/50182; 320/40236; 320/40333; 320/40314; 320/40228; 320/40242; 320/50174; 320/50115; 320/50191; 320/50160; 320/50154; 320/50153; 320/50180; 320/50150;
CONSTRUCTION:
320/40319; 320/40232; 320/40258; 320/40238; 320/40337; 320/40294; 320/40204; 320/40306; 320/40295; 320/40252; 320/40320; 320/40223; 320/20074; 320/40308; 320/40348; 320/40311; 320/40350; 320/40230; 320/45000; 320/40209; 320/40305; 320/40296; 320/40222; 320/40208; 320/40304; 320/40106; 320/40245; 320/40321; 320/40239; 320/40313; 320/40257; 320/40203; 320/40226; 320/40085; 320/40312; 320/40227; 320/40251; 320/40359; 320/40335; 320/40339; 320/40213; 320/40344; 320/40244; 320/40336; 320/40309; 320/40224; 320/40356; 320/40310; 320/40299; 320/40083; 320/40345; 320/40293; 320/40229; 320/40237; 320/40329; 320/40297; 320/40217; 320/40010; 320/40254; 320/40307; 320/40249; 320/40349; 320/40256; 320/40354; 320/40346; 320/40322; 320/40255; 320/40240; 320/40243; 320/40233; 320/40338; 320/40210; 320/40088; 320/40259; 320/40292; 320/40250; 320/40343; 320/40334; 320/40360; 320/40315; 320/40331; 320/40112; 320/40281; 320/45001; 320/40242; 320/40228; 320/40314; 320/40333; 320/40236; 320/40347; 320/40318; 320/40326; 320/40262; 320/40323; 320/40298; 320/40241; 320/40324; 320/40253; 320/40248; 320/40231; 320/40235; 320/40234; 320/40225; 320/40341; 320/40340;

AGRICULTURAL
:
320/40226; 320/40336; 320/40309; 320/40224; 320/40346; 320/40322; 320/40255; 320/40240; 320/40243; 320/40209; 320/40233; 320/40338; 320/40293; 320/40208; 320/40304; 320/40106; 320/40245; 320/40244; 320/40294; 320/40306; 320/40305; 320/40296; 320/40222; 320/45000; 320/40350; 320/40230; 320/40311; 320/40337; 320/40204; 320/40295; 320/40252; 320/40320; 320/40223; 320/20074; 320/40308; 320/40258; 320/40238; 320/40319; 320/40232; 320/40348; 320/40321; 320/40239; 320/40313; 320/40257; 320/40203; 320/40085; 320/40312; 320/40227; 320/40251; 320/40359; 320/40335; 320/40339; 320/40213; 320/40344; 320/40349; 320/40256; 320/40354; 320/40210; 320/40088; 320/40259; 320/40292; 320/40250; 320/40343; 320/40334; 320/40360; 320/40315; 320/40331; 320/40307; 320/40112; 320/40281; 320/45001; 320/40329; 320/40297; 320/40217; 320/40299; 320/40010; 320/40254; 320/40249; 320/40345; 320/40229; 320/40237; 320/40356; 320/40310; 320/40083; 320/40341; 320/40340; 320/40225; 320/40235; 320/40234; 320/40324; 320/40253; 320/40298; 320/40248; 320/40231; 320/40318; 320/40326; 320/40262; 320/40323; 320/40241; 320/40333; 320/40236; 320/40347; 320/40242; 320/40228; 320/40314;
VIBROMAX:
320/40319; 320/40232; 320/40258; 320/40238; 320/40337; 320/40294; 320/40204; 320/40306; 320/40295; 320/40252; 320/40320; 320/40223; 320/20074; 320/40308; 320/40348; 320/40321; 320/40239; 320/40313; 320/40257; 320/40203; 320/40226; 320/40085; 320/40312; 320/40227; 320/40251; 320/40359; 320/40335; 320/40339; 320/40213; 320/40344; 320/40311; 320/40350; 320/40230; 320/45000; 320/40209; 320/40305; 320/40296; 320/40222; 320/40208; 320/40304; 320/40106; 320/40245; 320/40244; 320/40336; 320/40309; 320/40224; 320/40346; 320/40322; 320/40255; 320/40240; 320/40243; 320/40233; 320/40338; 320/40293; 320/45001; 320/40281; 320/40112; 320/40307; 320/40331; 320/40315; 320/40360; 320/40088; 320/40334; 320/40343; 320/40250; 320/40292; 320/40259; 320/40210; 320/40354; 320/40256; 320/40349; 320/40217; 320/40249; 320/40254; 320/40010; 320/40299; 320/40297; 320/40329; 320/40237; 320/40229; 320/40345; 320/40083; 320/40310; 320/40356; 320/40242; 320/40228; 320/40314; 320/40333; 320/40236; 320/40347; 320/40318; 320/40326; 320/40262; 320/40323; 320/40298; 320/40241; 320/40324; 320/40253; 320/40248; 320/40231; 320/40235; 320/40234; 320/40225; 320/40341; 320/40340;
POWER SYSTEMS:
320/40338; 320/40293; 320/40322; 320/40255; 320/40240; 320/40243; 320/40209; 320/40233; 320/40226; 320/40336; 320/40309; 320/40224; 320/40346; 320/40311; 320/40350; 320/40230; 320/45000; 320/40305; 320/40296; 320/40222; 320/40208; 320/40304; 320/40106; 320/40245; 320/40244; 320/40294; 320/40306; 320/40319; 320/40232; 320/40258; 320/40238; 320/40337; 320/40204; 320/40295; 320/40252; 320/40320; 320/40223; 320/20074; 320/40308; 320/40348; 320/40321; 320/40239; 320/40213; 320/40356; 320/40310; 320/40299; 320/40083; 320/40345; 320/40229; 320/40237; 320/40329; 320/40297; 320/40217; 320/40010; 320/40254; 320/40307; 320/40249; 320/40349; 320/40256; 320/40354; 320/40210; 320/40088; 320/40259; 320/40292; 320/40250; 320/40343; 320/40334; 320/40360; 320/40315; 320/40331; 320/40112; 320/40281; 320/45001; 320/40313; 320/40257; 320/40203; 320/40085; 320/40312; 320/40227; 320/40251; 320/40359; 320/40335; 320/40339; 320/40344; 320/50120; 320/50162; 320/50146; 320/50151; 320/50163; 320/50159; 320/50161; 320/50108; 320/50104; 320/50168; 320/50131; 320/50192; 320/50152; 320/50139; 320/50155; 320/50107; 320/50105; 320/50166; 320/50164; 320/50178; 320/50118; 320/50148; 320/50165; 320/50193; 320/50186; 320/50103; 320/50182; 320/50149; 320/50188; 320/50130; 320/50158; 320/50157; 320/50156; 320/50167; 320/50114; 320/50183; 320/50189; 320/50190; 320/50175; 320/50133; 320/50031; 320/50113; 320/50106; 320/50119; 320/50132; 320/40341; 320/40340; 320/40225; 320/40235; 320/40234; 320/40324; 320/40253; 320/40298; 320/40248; 320/40231; 320/40242; 320/40228; 320/40314; 320/40333; 320/40236; 320/40347; 320/40318; 320/40326; 320/40262; 320/40323; 320/40241; 320/50115; 320/50191; 320/50160; 320/50154; 320/50153; 320/50180; 320/50150; 320/50174;
GEN:
320/40213; 320/40356; 320/40310; 320/40299; 320/40083; 320/40345; 320/40293; 320/40229; 320/40237; 320/40244; 320/40252; 320/40329; 320/40297; 320/40217; 320/40010; 320/40254; 320/40307; 320/40249; 320/40349; 320/40256; 320/40354; 320/40210; 320/40088; 320/40259; 320/40292; 320/40295; 320/40250; 320/40343; 320/40296; 320/40334; 320/40360; 320/40315; 320/40331; 320/40309; 320/40112; 320/40281; 320/45001; 320/40311; 320/40350; 320/40230; 320/45000; 320/40209; 320/40305; 320/40222; 320/40208; 320/40304; 320/40106; 320/40245; 320/40294; 320/40306; 320/40226; 320/40336; 320/40224; 320/40346; 320/40322; 320/40255; 320/40240; 320/40243; 320/40233; 320/40338; 320/40335; 320/40204; 320/40339; 320/40344; 320/40348; 320/40321; 320/40239; 320/40313; 320/40257; 320/40203; 320/40085; 320/40312; 320/40227; 320/40251; 320/40359; 320/40319; 320/40232; 320/40258; 320/40238; 320/40337; 320/40320; 320/40223; 320/20074; 320/40308; 320/50162; 320/50146; 320/50166; 320/50105; 320/50107; 320/50139; 320/50178; 320/50164; 320/50103; 320/50186; 320/50193; 320/50165; 320/50148; 320/50118; 320/50151; 320/50108; 320/50161; 320/50159; 320/50163; 320/50155; 320/50152; 320/50192; 320/50131; 320/50168; 320/50104; 320/50120; 320/50182; 320/50149; 320/50130; 320/50188; 320/50183; 320/50114; 320/50167; 320/50156; 320/50157; 320/50158; 320/50132; 320/50119; 320/50106; 320/50113; 320/50031; 320/50133; 320/50175; 320/50190; 320/50189; 320/40341; 320/40340; 320/40225; 320/40235; 320/40234; 320/40324; 320/40253; 320/40298; 320/40248; 320/40231; 320/40242; 320/40228; 320/40314; 320/40333; 320/40236; 320/40347; 320/40318; 320/40326; 320/40262; 320/40323; 320/40241; 320/50174; 320/50150; 320/50180; 320/50153; 320/50154; 320/50160; 320/50191; 320/50115;
JCB INDIA:
320/40213; 320/40356; 320/40310; 320/40299; 320/40083; 320/40345; 320/40293; 320/40229; 320/40237; 320/40244; 320/40252; 320/40329; 320/40297; 320/40217; 320/40010; 320/40254; 320/40307; 320/40249; 320/40349; 320/40256; 320/40354; 320/40210; 320/40088; 320/40259; 320/40292; 320/40295; 320/40250; 320/40343; 320/40296; 320/40334; 320/40360; 320/40315; 320/40331; 320/40309; 320/40112; 320/40281; 320/45001; 320/40311; 320/40350; 320/40230; 320/45000; 320/40209; 320/40305; 320/40222; 320/40208; 320/40304; 320/40106; 320/40245; 320/40294; 320/40306; 320/40226; 320/40336; 320/40224; 320/40346; 320/40322; 320/40255; 320/40240; 320/40243; 320/40233; 320/40338; 320/40319; 320/40232; 320/40258; 320/40238; 320/40337; 320/40204; 320/40320; 320/40223; 320/20074; 320/40308; 320/40348; 320/40321; 320/40239; 320/40313; 320/40257; 320/40203; 320/40085; 320/40312; 320/40227; 320/40251; 320/40359; 320/40335; 320/40339; 320/40344; 320/40242; 320/40228; 320/40314; 320/40333; 320/40236; 320/40347; 320/40318; 320/40326; 320/40262; 320/40323; 320/40298; 320/40241; 320/40324; 320/40253; 320/40248; 320/40231; 320/40235; 320/40234; 320/40225; 320/40341; 320/40340;
OEM DIESELMAX:
320/40293; 320/40338; 320/40233; 320/40209; 320/40243; 320/40240; 320/40255; 320/40322; 320/40346; 320/40224; 320/40309; 320/40336; 320/40226; 320/40306; 320/40294; 320/40244; 320/40245; 320/40304; 320/40106; 320/40208; 320/40222; 320/40296; 320/40305; 320/45000; 320/40230; 320/40350; 320/40311; 320/45001; 320/40281; 320/40112; 320/40307; 320/40331; 320/40315; 320/40360; 320/40088; 320/40334; 320/40343; 320/40250; 320/40295; 320/40292; 320/40259; 320/40210; 320/40354; 320/40256; 320/40349; 320/40217; 320/40249; 320/40254; 320/40010; 320/40344; 320/40299; 320/40297; 320/40329; 320/40252; 320/40237; 320/40229; 320/40345; 320/40083; 320/40310; 320/40356; 320/40213; 320/40339; 320/40204; 320/40335; 320/40359; 320/40251; 320/40227; 320/40312; 320/40085; 320/40203; 320/40257; 320/40313; 320/40239; 320/40321; 320/40348; 320/40308; 320/20074; 320/40223; 320/40320; 320/40337; 320/40238; 320/40258; 320/40232; 320/40319; 320/50162; 320/50146; 320/50151; 320/50163; 320/50159; 320/50161; 320/50108; 320/50104; 320/50168; 320/50131; 320/50192; 320/50152; 320/50139; 320/50155; 320/50120; 320/50107; 320/50105; 320/50166; 320/50164; 320/50178; 320/50118; 320/50148; 320/50165; 320/50193; 320/50186; 320/50103; 320/50149; 320/50188; 320/50130; 320/50158; 320/50157; 320/50156; 320/50167; 320/50114; 320/50183; 320/50189; 320/50190; 320/50175; 320/50133; 320/50031; 320/50113; 320/50106; 320/50119; 320/50132; 320/50182; 320/40340; 320/40341; 320/40225; 320/40234; 320/40235; 320/40231; 320/40248; 320/40298; 320/40253; 320/40324; 320/40241; 320/40323; 320/40262; 320/40326; 320/40318; 320/40347; 320/40236; 320/40333; 320/40314; 320/40228; 320/40242; 320/50174; 320/50115; 320/50191; 320/50160; 320/50154; 320/50153; 320/50180; 320/50150;
More Information

| | |
| --- | --- |
| Part NO. | 320/07201 |
| Application | 3CX |