Glow Plug 1G679-65512 for Kubota Engine Z602 V2403
Part #
1G679-65512, 1G679-65512
Glow Plug 1G679-65512 for Kubota Engine Z602 V2403 for sale on our website.
In addition to Glow Plug 1G679-65512, you can also buy other models or other parts of Excavators, Forklift, Aerial Work Platforms AWP and etc. on our website.
50000+ Parts
in Stock

30 Days
Money Back

2-7 Days
Fast Delivery

100% Secure
Payment
SUPPORT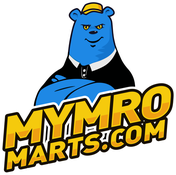 Shipping Policy
We ship fast so you can get on the road that much faster. Check out our Shipping Policy for more details.
Return&Exchange
We're only happy if you're happy. If you're not entirely satisfied with your order, you may be entitled to a refund. Check out our Return & Exchange for more details.
Glow Plug 1G679-65512 for Kubota Engine Z602 V2403
Part Number:
1G679-65512, 1G67965512
Kubota Engine: Z602, D902, V1505, V2403
Applications:
B, BX Series: B2601HSD, BX1860, BX1870, BX1880, BX2360, BX2370, BX23S, BX25D, BX2670
Excavator(K / KH / KX / U SERIES): K008, KX71, U17
EXCAVATOR(KH / KX / K / U SERIES): U25, U27
GARDEN TRACTOR(G / TG SERIES): GR2120AU
GENERATOR(DIESEL): GL6000
Generator(Diesel): GL9000
Lawn / Garden Tractor (GR Series): GR2120AU
TRACTOR B SERIES: B2301HSD, BX2370, BX2380, BX23S, BX25DLB, BX2660D, BX2670, BX2680
UTILITY VEHICLE: RTV1100MCW
UTILITY VEHICLE: RTV1140CPX, RTV900XTG
Utility Vehicle: RTV900XTR
UTILITY VEHICLE: RTV900XTW
ZERO TURN MOWER: ZD1011
Zero Turn Mower: ZD1211
ZERO TURN MOWER: ZD221
Zero Turn Mower: ZD326P
More Information

| | |
| --- | --- |
| Part NO. | 1G679-65512, 1G679-65512 |
| Engine | Z602 V2403 |
| Application | B2601HSD BX1860 BX1870 BX1880 BX2360 BX2370 BX23S BX25D BX2670 B2301HSD BX2370 BX2380 BX23S BX25DLB BX2660D BX2670 BX2680 RTV1140CPX RTV900XTG |