Receiver Drier With Switch 11N6-90060 for Hyundai HL730-7 HL770-7 R110-7 R140LC-7 R210-7 R290LC-7 R480LC-9 R510LC-7 SL730 SL760
Low Inventory - Order Soon
LESS WAIT, QUICK FIX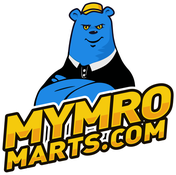 Receiver Drier With Switch 11N6-90060 for Hyundai HL730-7 HL770-7 R110-7 R140LC-7 R210-7 R290LC-7 R480LC-9 R510LC-7 SL730 SL760
Part Number:
11N6-90060, 11N690060
Applications:
Fit for follwing models:
Hyundai Excavator: 
R110-7, R110-7A, R140LC-7, R140LC-7A, R140W-7, R140W-7A, R145CR-9, R160LC-7, R160LC-7A, R170W-7, R170W-7A, R180LC-7, R180LC-7A, R200W-7, R200W-7A, R210-7, R210LC-7H, R220LC-7H, R210LC-7, R210LC-7A, R210NLC-7, R210NLC-7A, R215, R220LC-7, EXPORT), R245, R250LC-7, R250LC-7A, R290LC-7, R290LC-7A, R290LC7H, R300LC-7, R305LC-7, R320LC-7, R320LC-7A, R340LC-7, R360LC-7, R360LC-7A, R370LC-7, R450LC-7, R450LC-7A, R480LC-9, R500LC-7, R500LC-7A, R510LC-7, R520LC-9, R55-9, R55-9A, R55W-9, R55W-9A, R60-9S, R60CR-9, R60CR-9A, R60W-9S, R80-7, R80-7A, R800-7A FS, R800LC-7A, R80CR-9, R80CR-9A
Hyundai Wheel Loader: 
HL730-7, HL730-7A, HL730TM-7, HL730TM-7A, HL740-7, HL740-7A, HL740-7S, HL740-9B, HL740TM-7, HL740TM-7A, HL757-7, HL757-7A, HL757-7S, HL757-9SM, HL757TM-7, HL757TM7A, HL760-7, HL760-7A, HL760-9S, HL770-7, HL770-7A, HL770-9, HL770-9S, HL775-9S, HL780-7A, HL780-9, HL780-9S, HX130 LCR, SL730, SL733, SL735, SL760, SL763, SL765
CASE Wheel Loader: 
1221E
CASE Excavator: 
CX57C, CX60C
Brand:For HYUNDAI
Application:R110-7 R110-7A R140LC-7 R140LC-7A R140W-7 R140W-7A R145CR-9 R160LC-7 R160LC-7A R170W-7 R170W-7A R180LC-7 R180LC-7A R200W-7 R200W-7A R210-7 R210LC-7H R220LC-7H R210LC-7 R210LC-7A R210NLC-7 R210NLC-7A R215 R220LC-7 EXPORT) R245
Part NO.:
11N6-90060, 11N690060
Shipping
Normally, we will dispatch the order within 72 hours at business days. Estimated delivery to USA 2-5 business days. Go to
Shipping Policy
for more details.
Easy Return
We offer a 60-day warranty of return or exchange on our aftermarket parts. Go to
Return/Exchange
for more details.
Payment
Accepted Payment Methods: Credit Card, PayPal, and Bank Transfer. Go to Payment for more details.

LESS WAIT, QUICK FIX Make DIYers & Professionals Buying Parts Easier and Guaranteed
Direct Fitting
We make our aftermarket parts fit and perform like the originals
Fast Shipping
Orders placed during the business day will be dispatched within 24 hours, 2-5 days quick delivery
60-Day Returns
Offer 60-day return/exchange guarantee to ensure you buying parts with confidence
Experts Support
Comfused about choosing parts? Contact us to get experts' support timely
Quality at MyMROmarts.com:
Quality Priority Every TimeAftermarket Parts with Performance Reach or Exceed OEM.
Direct Fit OEM Parts, Right Fitment to Replace Your Original Ones.
Factory Direct, Strict TestingWork directly with factories, with Strict Selection Standard & Approval Criteria.
Rigorous Testing Program Consistent with OEM Manufacturing
Buy with Confidence:
OEM Quality and Performance Assurance
Max. 36 Months Long Warranty
100% Real Inspection:
Quality & Specification TestingAccessory Parameters & Specifications Detection
Performance TestingRunning Testing for Fundamental Performance Parameter, and Other Performance Tests under Special Conditions, Including Sealing, Durability, Anti-interference, Durability, Wear, etc.
Finished Product TestingFinal Inspection of Finished Products Before Delivery, Including Appearance, Parameters, Performance, etc.
Receiver Drier With Switch 11N6-90060 for Hyundai HL730-7 HL770-7 R110-7 R140LC-7 R210-7 R290LC-7 R480LC-9 R510LC-7 SL730 SL760 for sale on our website.
In addition to Receiver Drier With Switch 11N6-90060,you can also buy other models or other parts of Excavators, Forklift, Aerial Work Platforms AWP and etc. on our website.